The Easter holidays are fast approaching so now is the time to start planning what you'll be getting up to. We all know it's always a struggle to keep the kids entertained when they are off school, and then before you know it the time has gone and they are back to school again. So why not doing something different instead for a change! Below I've picked 5 great places you can visit for a fun day out.
Easter Quest at Leeds Castle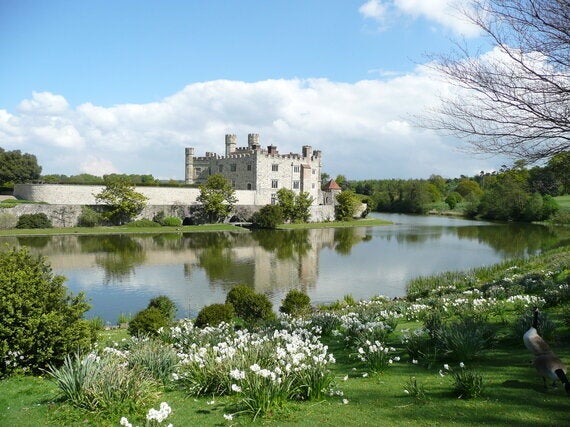 An Easter quest in a castle, sounds fun right! That's exactly what Leeds Castle are putting on with an Alice in Wonderland theme that stretches around the grounds you'll be in a different world for the day. There is the castle to explore afterwards, and kids can burn off plenty of energy dashing around looking for eggs. This estate has plenty of sights to offer, and presents a great family day out at any time of year - but this time, the promise of sweet treats will make it all the more enjoyable. The Easter Quest is open from the 25-28 March and is just £1 per child. You'll also have to pay entry into the castle but you can reuse this ticket as many times as you want for 12 months.
Go Prehistoric at Port Lympne

We're going to see Dinosaurs. Just mention that to your kids and they'll be jumping for joy before you've even left the house. Port Lympne in Kent is bringing in over 100 life size dinosaurs to give visitors a prehistoric adventure they'll never forget. It's one of the largest collections in Europe, and it will be accompanied by presenters who teach you all about them and what they would have been up to if they were still walking the earth. I'm sure old and young kids alike will love it (and you might as well!), and it's the kind of thing that you don't get to experience every day! Opening on the 25th of March and tickets are £20 for adult tickets and £16.36 for children 3-15 years when booked online.
Go Yellow at the The Manchester Duck Race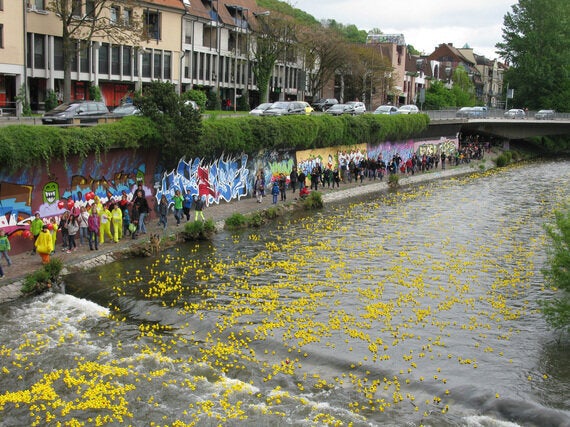 You heard me right, a duck race! This traditional duck race is a lot of fun, and a very unusual sight. These aren't real ducks, they are the kind you'll find in your bath tub! This year it takes place on Good Friday, starting from 11am. There will be craft workshops and fairground rides alongside the race itself. It kicks off at 2pm, and you can sponsor a duck from £1 to enter the race.
Go Racing at Brands Hatch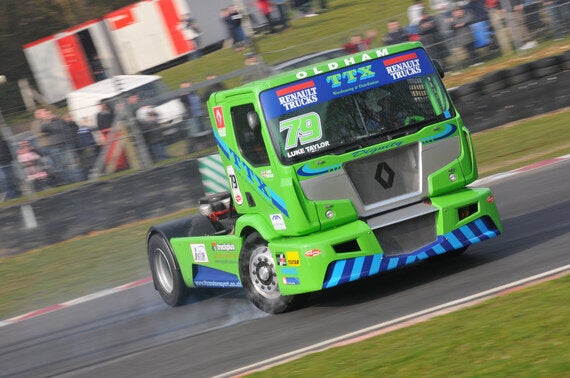 The Brands Hatch racing circuit always offers something special on Easter Sunday, and this year is no exception. They have the British Truck Racing Championship steaming round the track with several exciting races, as well as features like a kid's entertainment tent. Kids under 13 go free, and if you have a teenager under 15 they also see a reduced price. It's a good way to get the whole brood out without having to pay too much.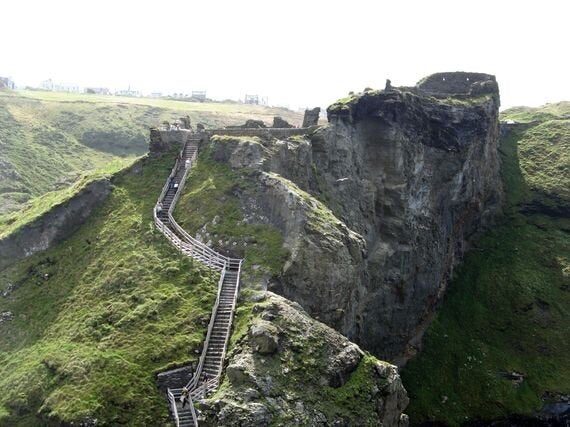 Want an even bigger egg hunt? How about searching around Cornwall's famous Tintagel Castle? From the 25th to the 28th March, costumed characters will be providing clues for little ones to discover the hidden eggs. It's free for English Heritage members, and starts at 11am daily.
These are just a few ideas for what you can get up to over Easter, and while there are a lot of egg hunts happening just on Easter Sunday, some of them have a longer stretch so that you can fit in more than one. I know I will be doing!