Today it's safe to say that as far as towns and cities go, for the most part when we think of vast metropolitan areas, the images that immediately spring to mind are unfortunately not very upbeat, and are often quite depressing if truth be told. It is the buildings that define towns and cities, and can have a big impact on how we feel. If you're living in a city with buildings that are dull and mimic each other, that's not good for your mind-set.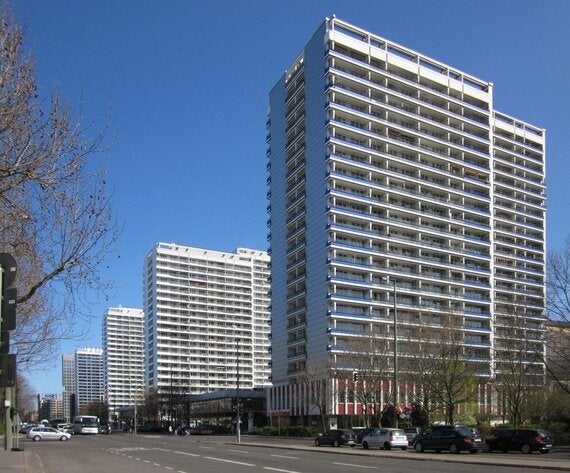 Wouldn't you rather live in a city that has buildings that inspire you and make you feel good? Then let me tell you about my recent visit to Vienna, the capital city of Austria. This city has done things a little bit differently with one of their buildings, and the result is beautiful. The building in question is known as the Hundertwasser Haus, before I say any more take a look at the picture below.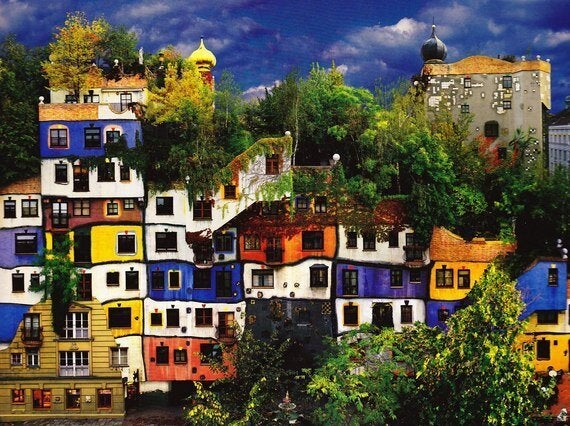 Makes you feel good right?
So what is the hundertwasser haus (house)?
The Hundertwasser haus is a striking apartment building located in Vienna that was designed by now world famous Austrian artist Friedensreich Hundertwasser. It is a striking building that is quite literally a living, breathing piece of modern art. It was completed between the years of 1983 and 1986, and cost a staggering 7 million Euros to complete. The house itself is a stunning mosaic of colours, shapes, and pillars and looks like a real life abstract painting. The floors and the roof are uneven and undulating, and the strikingly stunning facade of the entire building stands out like something out of a fairytale. It gets better, as well as looking like a theme park fairy tale attraction, the house is also alive -- well, sort of. The roof of the building is literally blanketed in vegetation as over 900 tonnes of quality earth and soil were used to construct the terraces. As a result, plants, trees, shrubs, and other vegetation can be found anywhere and everywhere on or inside the building. There are over 200 various shrubs and trees growing on and inside the building. What's even more peculiar is the fact that the building is an apartment complex with people living inside, often with trees and vegetation growing inside their apartments. Even many of the materials used to construct the building were used specifically for their eco-friendly qualities such as the custom-made windows from Neuffer. What's even more remarkable is that Hundertwasser didn't actually take a single penny from the construction of the house which he designed, stating that it had been well worth it to prevent something ugly being constructed in its place.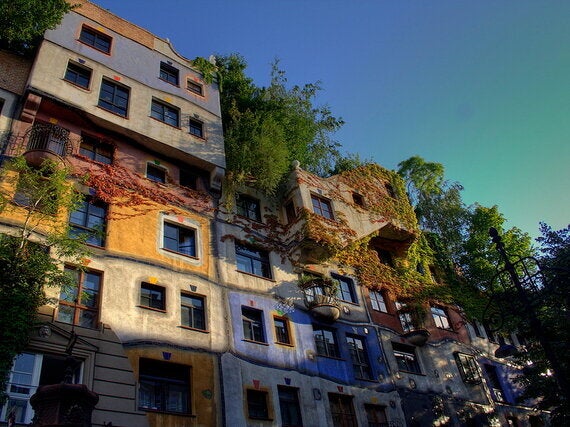 Reasons to visit, plus other things to do in the area
There are a number of reasons to visit this stunning building, with the most obvious reasons being the fact that you will probably have seen nothing like it before, and probably never will again. The once bright and bold colours have faded over the years, thanks to harsh weather, pollution, and other outside elements, but the colours are still there for all of the world to see, and to just see all of the natural vegetation growing on, and inside the building is a joy to behold. Not only does this building have an extremely low Carbon Footprint but it is actually helping the air and the environment due to the vast amounts of shrubs, trees, plants, insects, bugs, and other vegetation inhabiting the building. You unfortunately cannot go inside the building as people live there, but you can admire the outside as much as you want. One thing for sure is I will be visiting this magical building again in the future.
Related