It's that time of year again. Summer is over and autumn is in full swing, although with the temperatures were having in the UK at the moment it doesn't feel like it! The question is: what should you be stocking up on to keep on trend? Well here' s my guide to the hottest autumn/winter fashion trends around.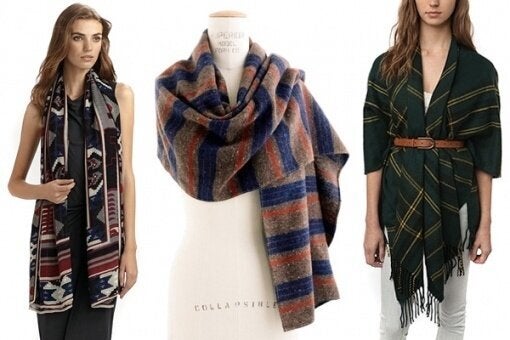 Oversized, poncho-meets-blanket scarves were all over the catwalk earlier in the year. Despite the fact you run the risk of looking a little bit like Linus from the Snoopy comics if you carry a blanket around, they're actually surprisingly warm, versatile and practical. You can either style them like a regular scarf or pair them with a belt for a snug, poncho-like effect. What's more, in this case you don't have to spend a fortune to look good: this oversized checked scarf from Asos is just £18.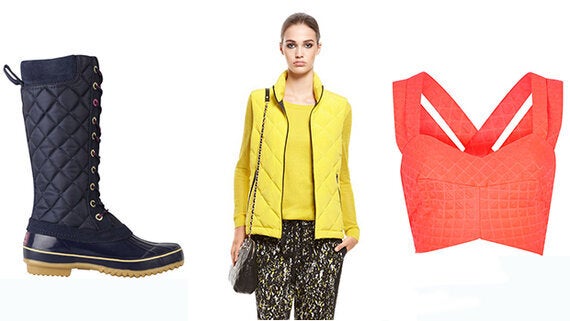 Early 2014 saw an explosion in quilted material. From quilted wellington boots to quilted crop tops, you couldn't get away from padded fabrics. Now were in autumn, and winter is coming, that trend has turned more practical and quilted jackets are back on the agenda. The added texture that quilting brings to both clothing and accessories is stylish, easy to mix and match, and can add a bit more life to your dull one-tone clothing pieces. Quilted jackets such as these by Peter Hahn are a perfect example, and won't break the bank either.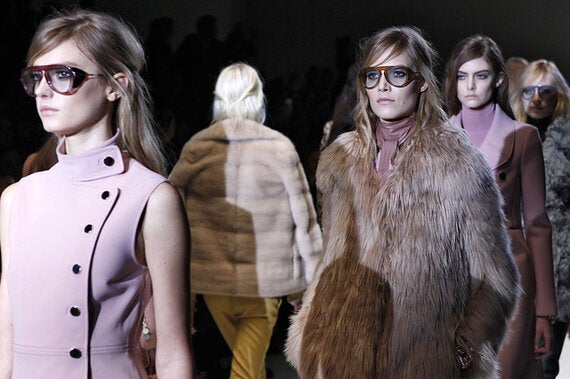 1960s inspired fashion is a key autumn/winter trend this year. Geometric prints, collared mini dresses and oversized coats are all in, but what's the best way to wear this new take on the Mad Men era? One option is to use layering. Not only will that keep you warm, but you'll look great too. Louis Vuitton paired polo necks with pinafores at his Paris Fashion Week show, but if you're not feeling that bold you can match a black polo neck with an A-line leather skirt like this one from Littlewoods.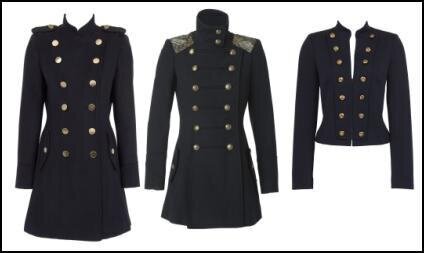 Yes ladies, the military trend is back. Like aviators and the movie Top Gun, it's the gift that keeps on giving. Designers like Jean Paul Gaultier have put a host of buttoned up, double breasted military jackets on display at various ready to wear fashion shows, and this time of year gives you plenty of chances to play around with this fun theme. This cropped military jacket by Helene Berman is perfect for warmer autumn days.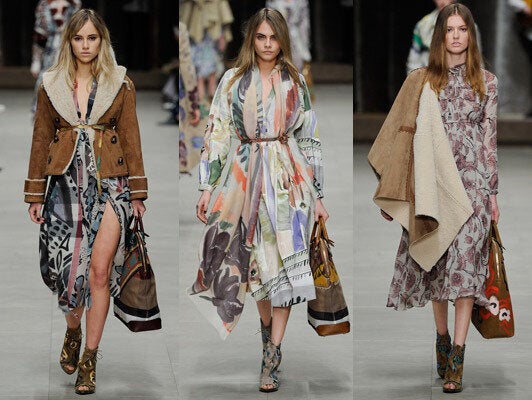 Light, whimsical watercolour style prints featuring creative paint brushstrokes, floral motifs and strong colours are another surprising autumn fashion trend. Although they might call to mind spring florals, these arty designs are beautiful when worn as a maxi dress or layered with sheepskin jackets and paired with a belt and ankle boots. This Op-art mini dress by Mango ticks all the boxes.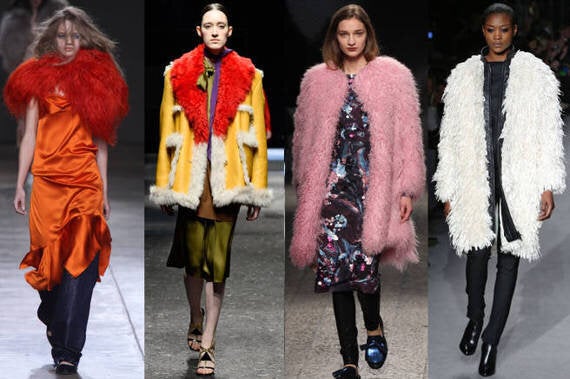 Nothing says autumn like a fuzzy, warm sweater or gilet. Strong textures were a key trend that emerged in New York Fashion week and are now making their way onto the high street. There's a slight risk you may end up looking like a Muppet if you decide to try this trend, but don't worry, there are a lot of stylish options out there, like this adorable red gilet from Top Shop.