A new report has revealed that the most popular time for couples trying for a baby is 10.36pm on January 2, and the most popular position is Missionary.
Almost a quarter of parents (23%) want Christmas-conceived babies with 17 per cent already having fallen pregnant previously over the season, while a further six per cent plan to this year.
Overall, January 2 is the most popular date to conceive, with 60 per cent of would-be parents making love on this day, the new report from parenting site ChannelMum.com reveals.
Official figures show the UK's most common day to be born is September 26 - 38 weeks after January 2, which is the length of the average pregnancy.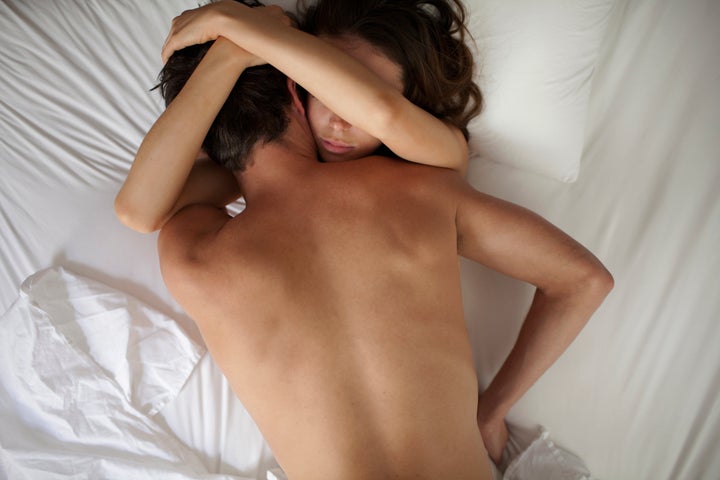 Fertility experts have dubbed the date 'National Baby-Making Day' as so many couples will try to conceive.
Couples agree January 2 is the top baby-making day as 'the drinking and partying is over' and they want to spend time together before returning to work.
This year the day is a Bank Holiday, giving lovers even more time together. And 10.36pm was rated the best time to fall pregnant, with 71 per cent having sex around this time.
A further 34 per cent try on New Year's Eve followed by a third (33%) who use Christmas Eve to try to conceive.
But New Year's Eve was voted the best night to have sex just for fun, with 70 per cent of couples jumping into bed together.
On the whole, couples revealed they make love much more often over Christmas than normal, with 58 per cent saying they have 'a lot' of extra sex.
Three-quarters (73%) claimed this was because they had more time together, while 48 per cent felt happier as it's Christmas.
Over a quarter (28%) said the festive spirit made them feel closer to their partner - but 36 per cent admitted they made love more as they were 'drinking more'.
However, the most popular reason to want a Christmas-conceived baby is so it would be born in September, making in the eldest in the school year, with 27 per cent of mums and dads claiming this was important to them.
On average, the study showed couples are much more adventurous when trying to conceive, using three sex positions each time they make love compared to just two in a normal sex session.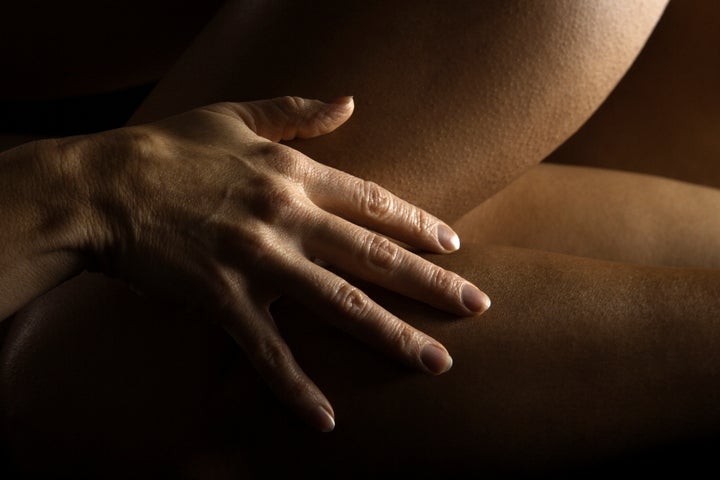 Mums also admitted they take the lead in sex more to tempt their partner, with almost two thirds (64%) of women trying this.
A quarter splashed out on new sexy lingerie while 18 per cent used new sex positions and one in 11 (nine per cent) tried dressing up and role play.
The most popular sex position to conceive is the Missionary, used by 75 per cent of all the couples polled.
Second most popular was Doggy Style, tried by 36 per cent. The Eagle - where the woman lies flat while the man kneels up and holds her legs up high - came third. It was used by three in ten couples.
Missionary - 75%
Doggy style - 36%
The Eagle - woman lies flat while man kneels up and holds her legs up high - 30%
Cowgirl - woman on top facing man - 19%
Downward doggy - 18.5%
The Toad - woman clasps legs around man as both of you lie flat - 18%
The Curled Angel / Spooning - spooning position lying on side - 15%
Reverse Cowgirl - woman on top facing away from man - 7%
Standing up - 6%
The Peg - man lies flat while woman lies flat on top of him - 5%
To boost their chances of falling pregnant over Christmas, 40 per cent of couples trying to conceive have sex every day - while an energetic 16 per cent make love more than once a day.
A further 16 per cent lost weight and 30 per cent exercised more - while two in five women admitted following an Old Wives Tale and holding their legs in the air after sex.
One in eight couples (13%) even revealed they tried to 'sway' the sex of their child with seven per cent waiting for a certain day to have sex and six per cent trying a specific sex position. Three in five said their attempt worked with an equal 50/50 split wanting a boy or girl.
Siobhan Freegard, founder of ChannelMum.com said: "Tis' the season to make babies. Conceiving a child over Christmas is magical and the ultimate festive present. After the turmoil of 2016 we expect a record National Baby-Making Day and a baby boom to follow this September. "
Related