In a year dominated by the two Bs (that's Boris and Brexit) you'd be forgiven for thinking that nothing good actually happened, but it really hasn't all been doom and gloom – honestly.
The entertainment world has served up plenty of feel-good moments that have, momentarily at least, helped us forget about all the serious stuff.
So, as we bid farewell to 2019, let's remind ourselves of the brilliant stuff that gave us all the feels over the last 12 months...
Kylie at Glastonbury
There was sunshine, there was glitter, there were tears... and a record crowd of 100,000 singing along to every single word.
Celeb kids being chips off the old blocks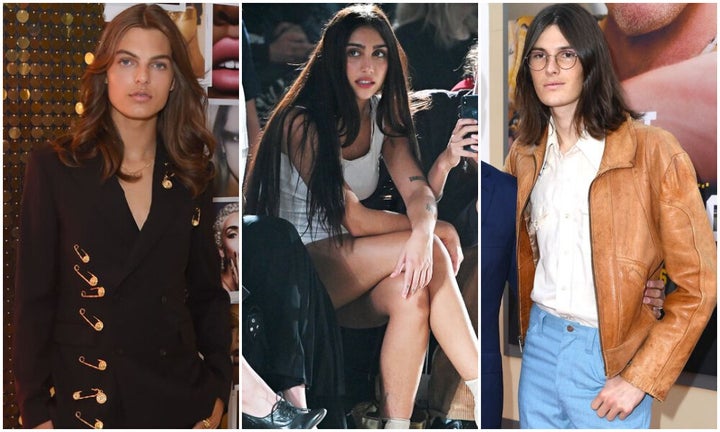 Dua Lipa's MTV EMAs performance
Not only did Dua Lipa release the best pop song of the year with Don't Start Now (fact), she then went and totally owned this year's EMAs with this incredible (and very yellow) performance, which we're still trying to perfect the choreo to.
RuPaul's Drag Race UK
With that amount of hype, could it ever deliver? Well yes, and then some. The British queens had us - and Ru - in stitches for seven glorious weeks. Speaking of stitches, let's hope the series 2 contenders know their way round a needle and thread, because none of us want a repeat of Vinegar Strokes' newspaper abomination.
Jennifer Aniston joins Instagram
After years of saying she didn't do social media, Jennifer Aniston announced her arrival on Instagram with a Friends reunion pic, which not only resulted in the entire site going down but also saw Jen breaking the record for amassing one million followers in the shortest amount of time.
Taylor Swift's You Need To Calm Down single and video
At a time when the LGBTQ community needs its allies as much as ever, the US pop queen showed just whose side she was on in fabulous style.
Steph McGovern's pregnancy announcement
Camera-shy Emma Thompson gets a waiter his job back
Despite what the picture above might tell you, Dame Emma has made it known on more than one occasion that she is not a fan of selfies, but that didn't stop a waiter asking her for one whilst she dined at a five star hotel in London. He ended up getting the boot, which prompted the star to personally call the hotel's management asking for its decision to be reversed. Bet he won't do that again.
Mariah Carey
Mariah really is the gift that keeps on giving. Yes, there was that (brilliant) Walkers crisps ad, but our favourite moment was Mimi's incredible video declaring the end of Halloween and the start of the festive season. Give that woman an Oscar already.
Olivia Colman's Oscars win
"It's genuinely quite stressful. This is hilarious. I got an Oscar!" And we couldn't have been prouder for our newly crowned National Treasure.
The return of Fleabag
The restaurant episode! The hot priest™! The pencil haircut! Does TV get any more perfect than this? No dear readers, it does not.