A team of engineers at Columbia University are developing a 3D food printer for the home that could revolutionise how we eat.
Once it's complete, the researchers' device will help users to devise new foods, precisely manage their nutrition and save on energy costs.
The team has already proved that food can be constructed through their 3D printing appliance. Now its challenge is to ensure that it can be cooked inside a device the size of a coffee machine.
But human chefs aren't going to be relegated to history just yet.
Hod Lipson, a mechanical engineering professor at Columbia who's leading the project, said: "Food printers are not meant to replace conventional cooking ― they won't solve all of our nutritional needs, nor cook everything we should eat."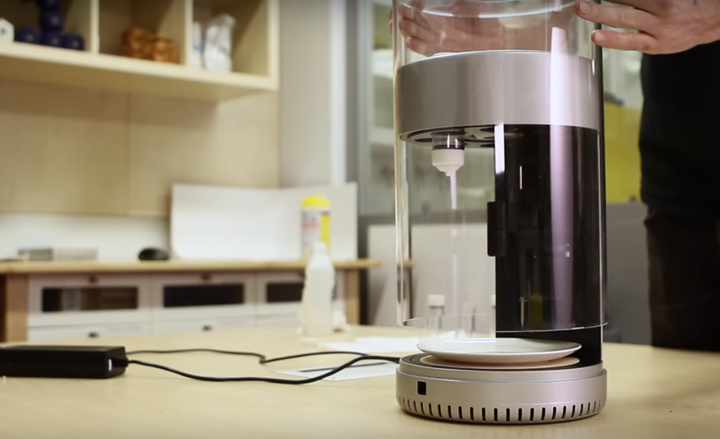 "But they will produce an infinite variety of customized fresh, nutritional foods on demand, transforming digital recipes and basic ingredients supplied in frozen cartridges into healthy dishes that can supplement our daily intake.
"I think this is the missing link that will bring the benefits of personalized data-driven health to our kitchen tables ― it's the 'killer app' of 3D printing."
The researchers are currently working to engineer a heating element into the arm of the printer, which also contains eight slots for frozen food cartridges.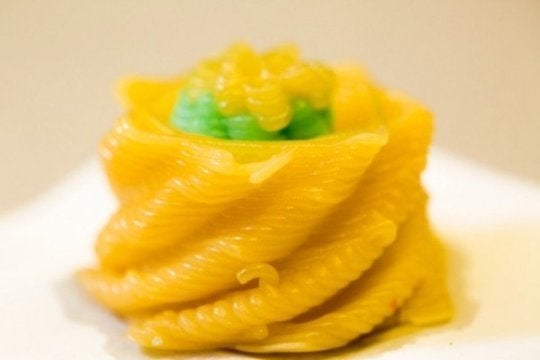 Lipsom now hopes to use artificial intelligence to explore the range of foods that could be cooked up by the printer. But he's also relying on old-fashioned intuition too.
The team is collaborating with New York's International Culinary Center (ICC) to create new kinds of food with a focus on textures, combinations and arrangements of ingredients that aren't currently available to chefs.
Hervé Malivert, ICC's director of food tech, said: "These printers improve, it will be exciting to see where we can go with these machines. For instance, I think they will be very useful in the area of health and nutrition, especially in nursing homes and hospitals."
Lipsom has worked at the forefront of the 3D printing revolution for more than two decades. He was inspired to explore the possibilities of printed food after working with printed electromechanical systems and biomaterials.