And now, our furry friends are getting ready for the big finale: Christmas.
As always, here are five who've stolen our hearts this week.
1. The Dog With The Best Christmas Costume
Bella, a Yorkshire Terrier who lives in Richmond, London, may just have the best Christmas costume we've seen. The adorable pup is part of the HouseMyDog online community, which connects dog owners with dog sitters and walkers. Imagine signing up and having this little one arrive at your door. Dreamy.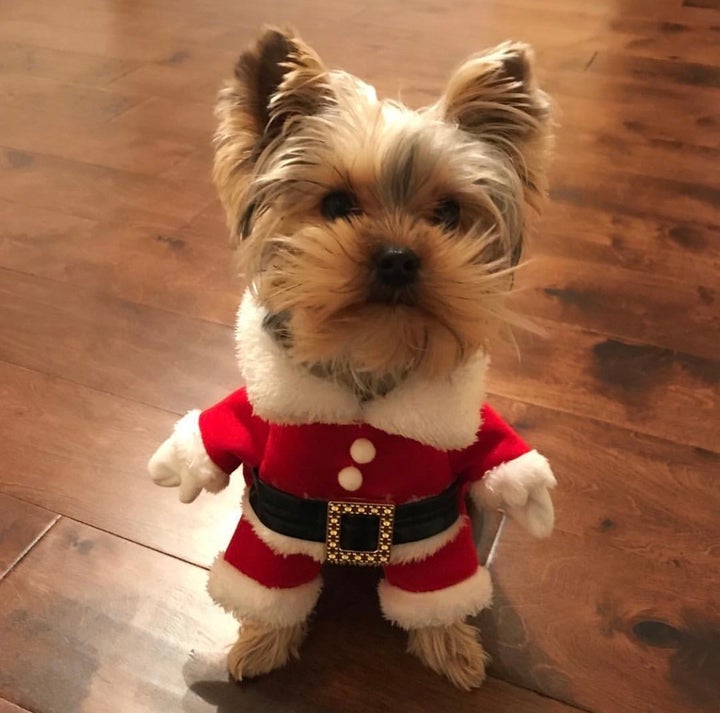 2. The Cat Who Thinks She's An Angel
Why put a star or angel on top of your Christmas tree when you can have a cat? We loved Timandra Dyer's throwback snap, although we did wonder how Milly the cat got down without destroying the tree...
3. This Docile Dog's Dancing
Everyone loves a bit of Mariah at Christmas, including this chill dog who looks like he's in his element (and gets top marks for costume creativity).
4. The Guinea Pig Diva
He knows how to work the camera and he's called Beans. What a combo.
5. And Finally, The Cat-astrophe