This week – among the adorable doggos, cheeky cats, and even a lovable turtle – we've been captured by the love story of our time: scientists discovering a potential mate for a frog named Romeo, believed to be the last of his kind.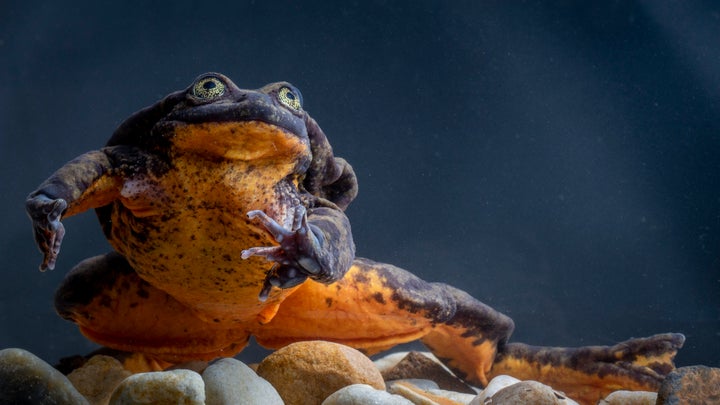 1. Romeo Finds Love At Last
Poor old Romeo has lived in solitude for 10 years – but on a trip to a remote Bolivian forest, five Sehuencas water frogs were discovered by researchers who now plan to breed them and reintroduce them into the wild.
One of the female frogs has been named Juliet, and it's hoped she and Romeo will mate and make lovely, lovely frog spawn. "Romeo is really calm and relaxed and doesn't move a whole lot," one of the scientists told BBC News.
Juliet on the other hand is "really energetic". She swims a lot, eats a lot and sometimes tries to escape. They're totally a match.
2. Puppy's CPR Skills Are Second To None
Nothing could have prepared us for this puppy giving CPR to his master who had pretended to collapse – 14/10 would feed him all the treats.
3. Kitten Falls In Love With Wrapper
Valentine's Day fever seems to have already hit, because there's a lot of love in the air this week. This tiny kitten formed a rather strong bond with what appears to be a sweet wrapper, to the point where he can't be without it. Cute.
4. Dog Is Understandably Chuffed With His Portrait
The artist really captured his mischievous grin – and that velvet suit is on point.
5. Turtle Befriends Sea Life Centre Staff
Staff at London's Sea Life centre embarked on their annual 'count and clean' this week, taking stock of all its marine species – and Boris the green turtle was well up for having a nosy at the newest addition to the tank.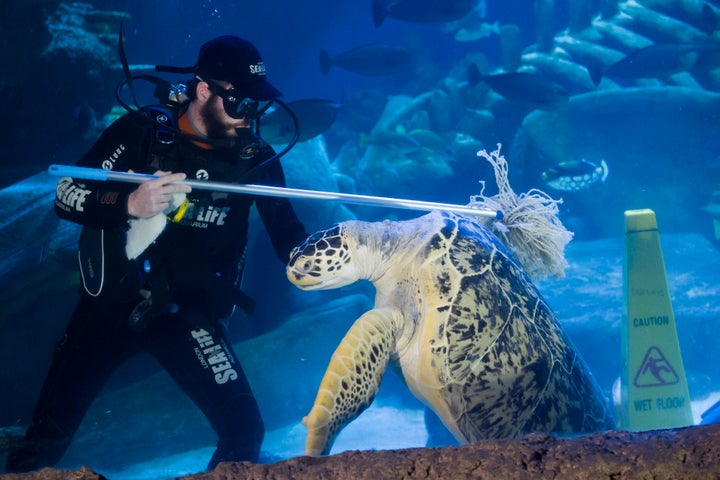 6. Cat Epitomises How Brexit Makes Us Feel
It's been A Week – so we just had to include this cat who sums up exactly how we feel about Brexit.
Want five more cute animals of the week? Read last week's instalment here.
Want your pet to appear in next week's cute animals round-up? Send your pet's photo to natasha.hinde@huffpost.com with a brief explanation as to why they deserve to be featured.