Netflix's 'Queer Eye' has grown a cult following since the hit show was released this February. The remake of the noughties 'A Queer Eye For The Straight Guy' had a millennial update but with one factor remaining: the Fab Five.
Tan France is the "fashion guy" on the show, sharing style tips and tweaks, many of which can be applied to everyday life, so we've picked out the best: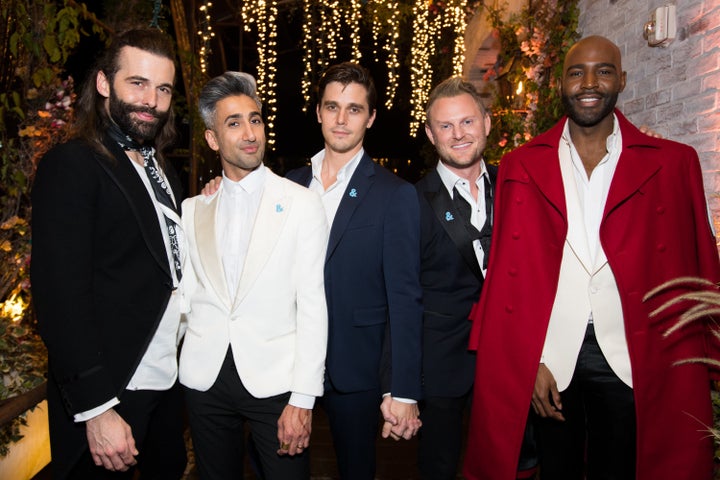 1. Roll up, roll up.
Sleeves don't have to be left to hang. For example, if you wear some chinos, and a T-shirt but want to look smarter, layering a shirt over the top and rolling up the sleeves will give your old outfits a new twist.
In Episode 1, France explained "It will show you've put some thought into your look".
2. Linen is the new denim.
For the spring/summer season, instead of opting for denim, France advises wearing blue linen trousers to work. It's smarter than denim, but more casual than a trouser suit and works well when it's sweltering outside.
3. "Love is in the details."
In Episode 3, France is faced with a police officer who is lost when it comes to dressing. After putting together looks for the day, the man of the week is asked to find a pocket square to match his evening suit and picks out a yellow option that brought out the colour in his tie.
The details quote above was used constantly throughout the episode as a reminder that style, like love, is all in the details.
4. You've got the body, show it off.
The most common mistake across all the men the Fab 5 have helped is that they were wearing the wrong size. Whether it was because they were holding onto older memories or are scared of looking too primped.
In Episode 4, France is trying to help a man who is worried about seeming too flamboyant in his clothing. After finding trousers that fit him, France simply advises: "you've got the body, show it off!"
5. If you're hesitant about floral, build yourself up with stripes.
France doesn't try to make people jump out of their comfort zone to the point that their clothes don't feel like an extension of themselves. But he does advise pushing your boundaries, so you don't end up stuck in a style rut. If theStripes were a great option for those like Bobby, an over-worked father in Episode 5.
6. Don't be afraid to make an effort.
"If you can't make an effort in what you're even wearing, you're probably not going to make the effort to create a multi-million dollar company," says France. Though we all don't wish to make a company worth millions, there is gold in what France is saying. With style, it's about making baby steps to become what you want to be and see.
"I am sending a memo to every man in the world, just because you make an effort with your wardrobe doesn't make you a wuss," he said.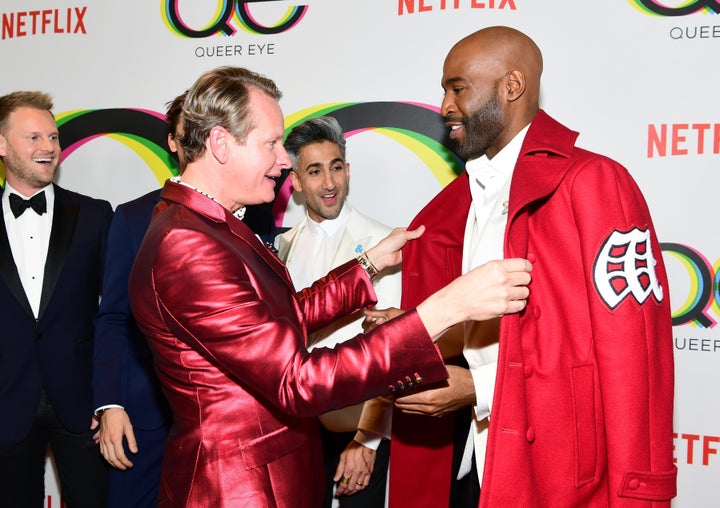 7. One pair of jeans is never enough.
In Episode 3, France explains there are three denim basics everyone should have: "Every man's closet should be dark pair of blue jeans, a black jean and a mid wash jean". Simple.
8. Say no to cargo shorts.
The most popular item of clothing found in wardrobes across the TV show, was cargo shorts. Unflattering bottoms that cut off at the knee and have multiple pockets that add bulk and weight when filled. Let's collectively take a step away from the cargo shorts.
And don't forget: To apply any cologne, the classic tip from the original TV show is to of course: spray, delay and then walk away.