Rachel Monger, 80, and Joe Williams, 84, and are getting married on Saturday after falling in love over a jigsaw puzzle at their retirement home in Merseyside.
The couple, who both lost their previous partners, said it was love at first sight when they first met in 2018, while both living at the Manor House residential home in the Wirral.
They started gardening together and their love blossomed before Williams, a former nuclear power plant foreman, proposed to Monger on Valentine's Day 2019.
Williams said it was after they bonded over a chat about Remembrance Sunday that he plucked up the courage to ask Monger out for their first romantic dinner.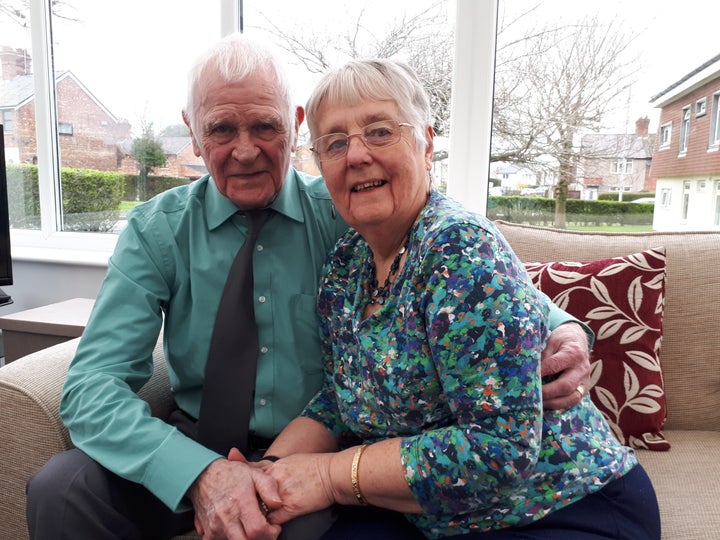 "I had come back from a walk and Rachel was sat on the couch near our apartments doing a jigsaw and she called me over for a chat," says Williams.
"I had a few tears in my eyes thinking about my wife, who I lost last year."
He remembers Monger being "very kind" and started a conversation with him. "Things went from there," he says.
Monger lost her husband two years ago and says she was never a believer in 'love at first sight'. "But that's what it was like," she recalls.
"We fell in love straight away. I knew very quickly that I wanted to marry this man so when he asked it really was a dream come true."
The couple will be married at the Bromborough Methodist Church on 21 September in front of their seven children, 16 grandchildren and 10 great-grandchildren.
Monger said she hoped the couple's big day would help to change attitudes towards sheltered housing and older people.
"Sometimes there's a bit of stigma around people living in sheltered developments, but it's absolute nonsense."
"We may be a little older, but we know how to have a good time. I'm so glad I've met Joe. It's been tough times for both of us, but you can't live in the past. You've got to look forward.
"We're both really positive people and we've got lots of good years ahead of us."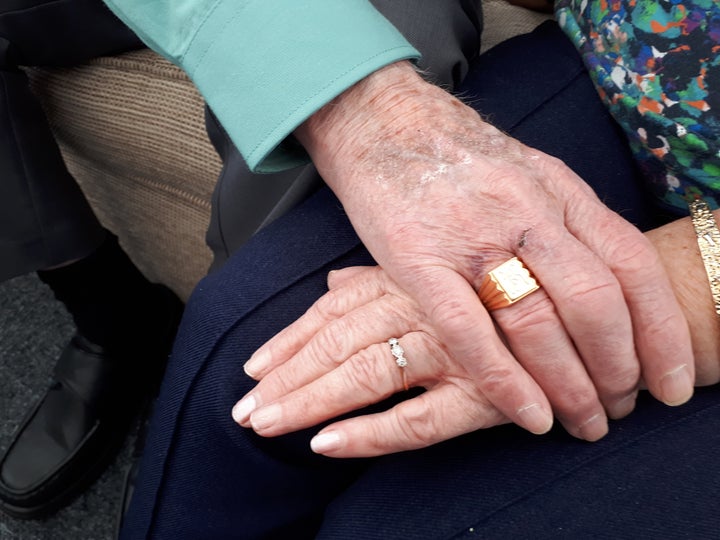 Williams said he "cant wait" to call Monger his wife.
Debbie O'Shaughnessy, development manager at Manor House, said; "We are all absolutely over the moon to see Rachel and Joe take such a special step in their relationship."