Donald Trump 's affront to the Latino community reached new heights last week after Mexican-American journalist Jorge Ramos was forcibly removed from the presidential candidate's Iowa press conference. But it wasn't the first time Trump has offended Latinos.
If Trump wants to win the Latino vote, he might want to learn from past mistakes. Here are 9 of the most outrageous things the presidential candidate has said about Latinos.
He Called Latino Immigrants "Criminals" And "Rapists"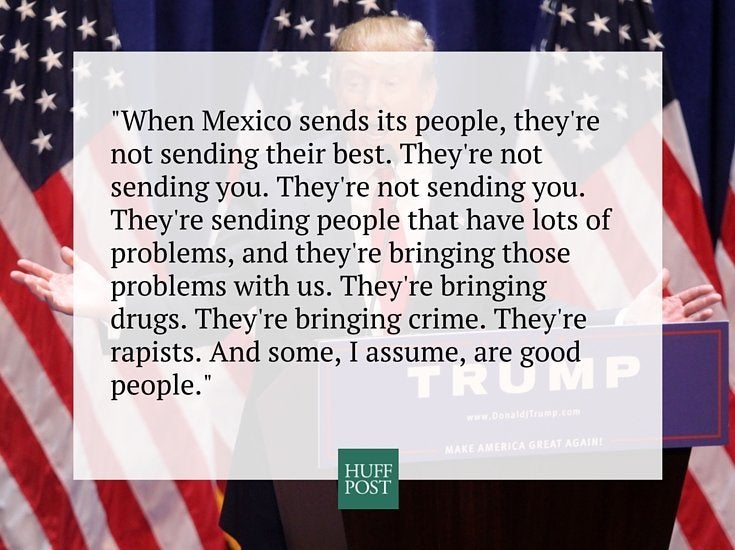 He Said Mexicans (And Other Immigrants) Were "Killers" Too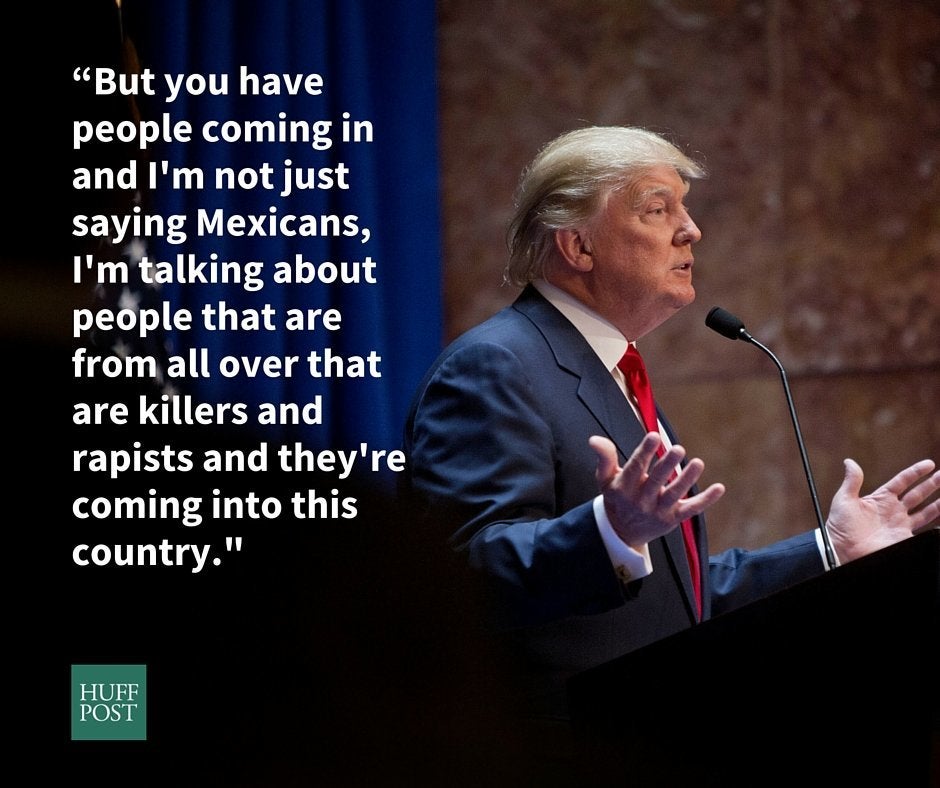 He Insisted The Mexican Government Intentionally Sends Their Criminals To The U.S.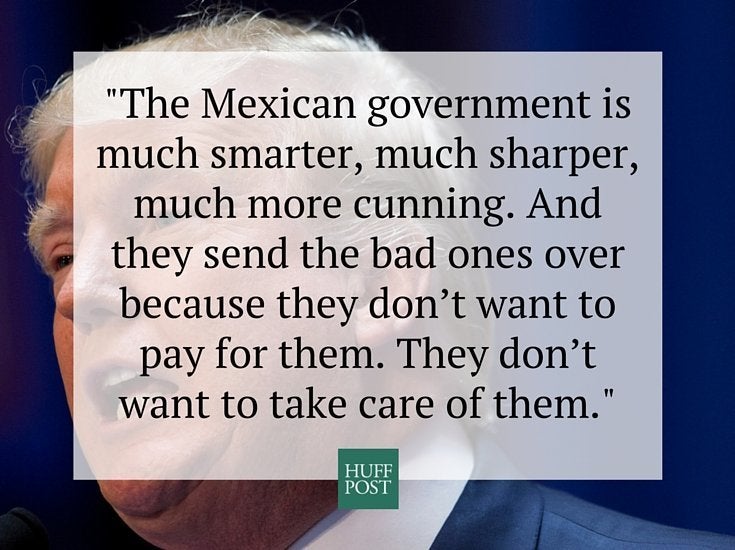 He 'Provided Evidence' That Latino Immigrants Were Rapists
He Took A Jab At Jeb Bush Over His Mexican-Born Wife
He Brought Up Jeb Bush's Wife Again Less Than Two Months Later
He Said His Followers Were "Passionate" After Being Told Two Men Beat A Hispanic Man In His Name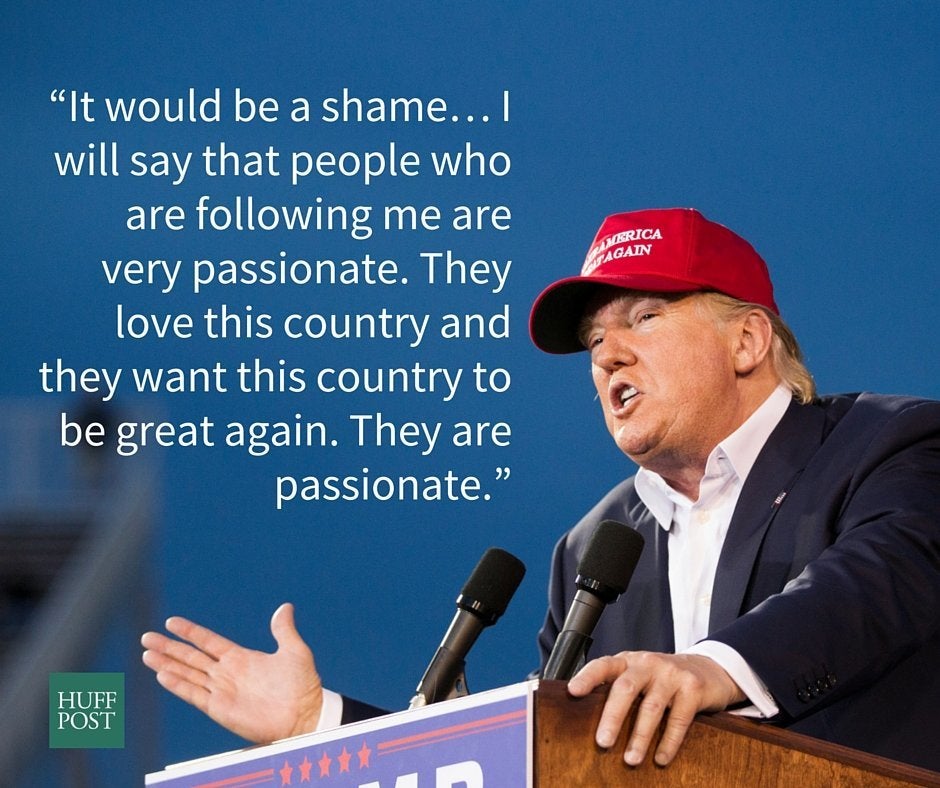 He Kicked Jorge Ramos Out Of A Press Conference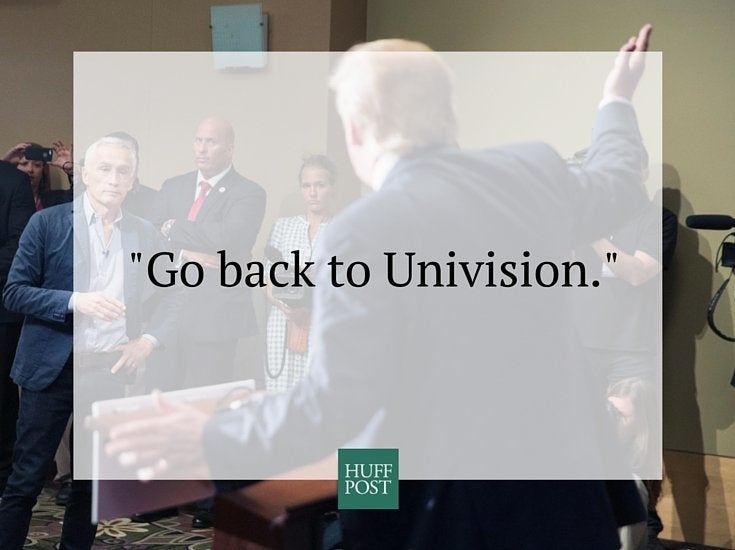 He Blamed Blacks And Hispanics For Violent Crime Across The Country
Sadly, the overwhelming amount of violent crime in our major cities is committed by blacks and hispanics-a tough subject-must be discussed.

— Donald J. Trump (@realDonaldTrump) June 5, 2013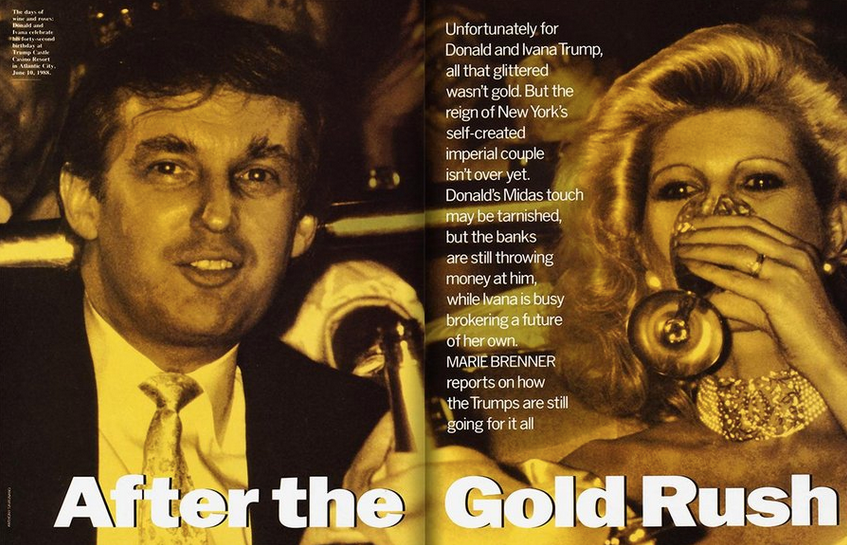 18 Real Things Donald Trump Has Said About Women
Related