Princess Beatrice married Edoardo Mapelli Mozzi in a small ceremony at Windsor Castle on Friday, but her true partner in-crime will surely always be her little sister, Princess Beatrice. The sisters, born two years apart, have been through thick and thin together, including the divorce of their parents, Prince Andrew and Sarah Ferguson.
Perhaps it's the bumpy ride Eugenie and Beatrice have had, but the sisters are practically inseparable, and much to our delight, have never *quite* grown out of wearing matching outfits. Here's a look at nine moments they represented the sheer joy of sisterhood:
1. When they were bridesmaids for former nanny Alison Wardley in 1993.
Eugenie posted this adorable #throwback pic in the run-up to her wedding this week.

2. When they (presumably) made a pact to wear outrageous hats.
The pair made headlines – not all of them favourable – at Prince William and Kate Middleton's wedding in 2011. Sisters who dress together, stay together.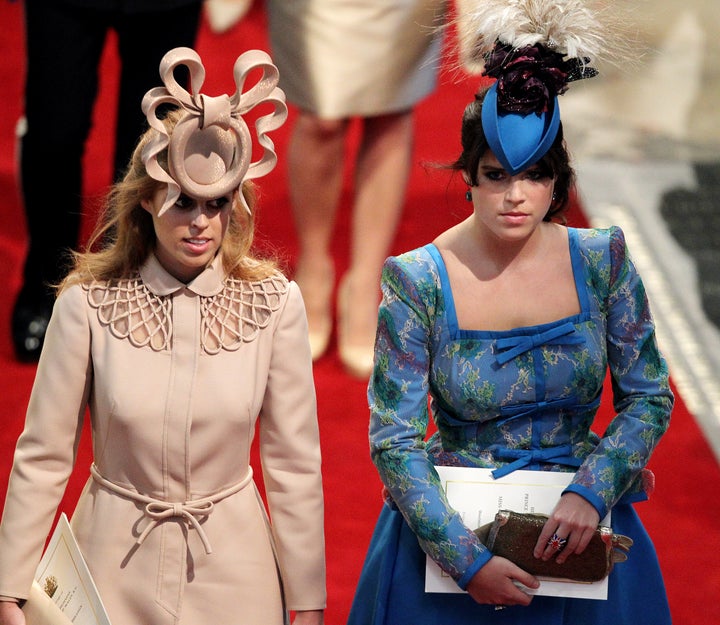 3. When they posed for photos to mark Eugenie's first day at school.
Beatrice was clearly over the moon to be welcoming her little sister to the playground at Upton House School In Windsor.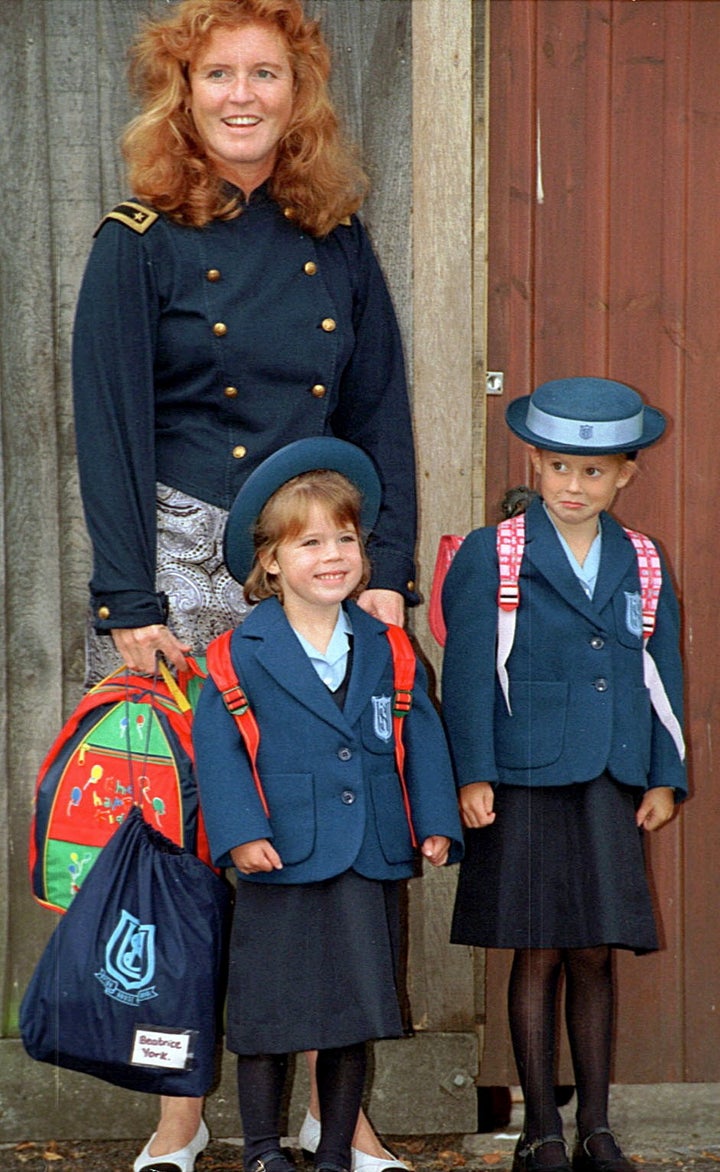 4. When they appeared on stage together at 'We Day UK' in 2018.
The pair spoke about how bullying can impact young people and shared their own experiences of growing up in the public eye. Looking at her sister, Beatrice said: "Together, we have laughed, together we have cried. Ultimately though, together we field each other's sense of humour."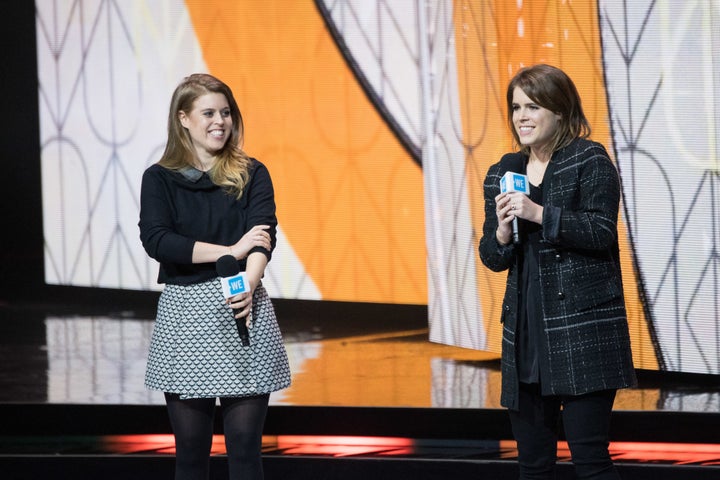 5. When they wore identical ski outfits on a family holiday in Switzerland like it was NBD.
Side note: the pair have shared a love of skiing for life and Eugenie met fiancé Jack Brooksbank on the slopes in 2010.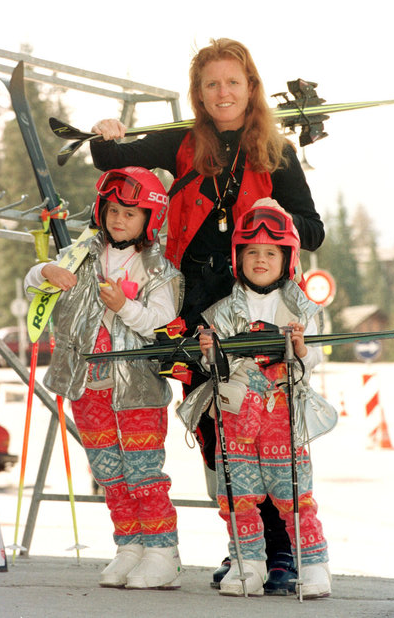 Speaking of her sister, Eugenie said: "We're each other's rocks. We're the only other person in each other's lives who can know exactly what the other one is going through."
7. When they solidified their reputation as 'the fun sisters' at the annual Trooping The Colour ceremony in 2013.
If anyone can may William drop his serious facade, it's Eugenie and Bea.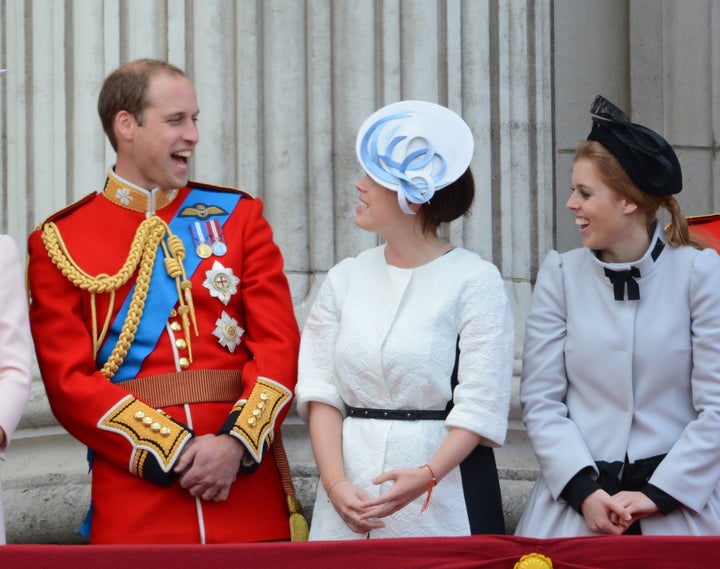 8. When they co-ordinated outfits (including sensible hats) for Prince Harry and Meghan Markle's wedding.
And became a viral tweet in the process.
9. When they showed they have zero concept of personal space when they're with one another.
If that's not a sister pose, we don't know what is.