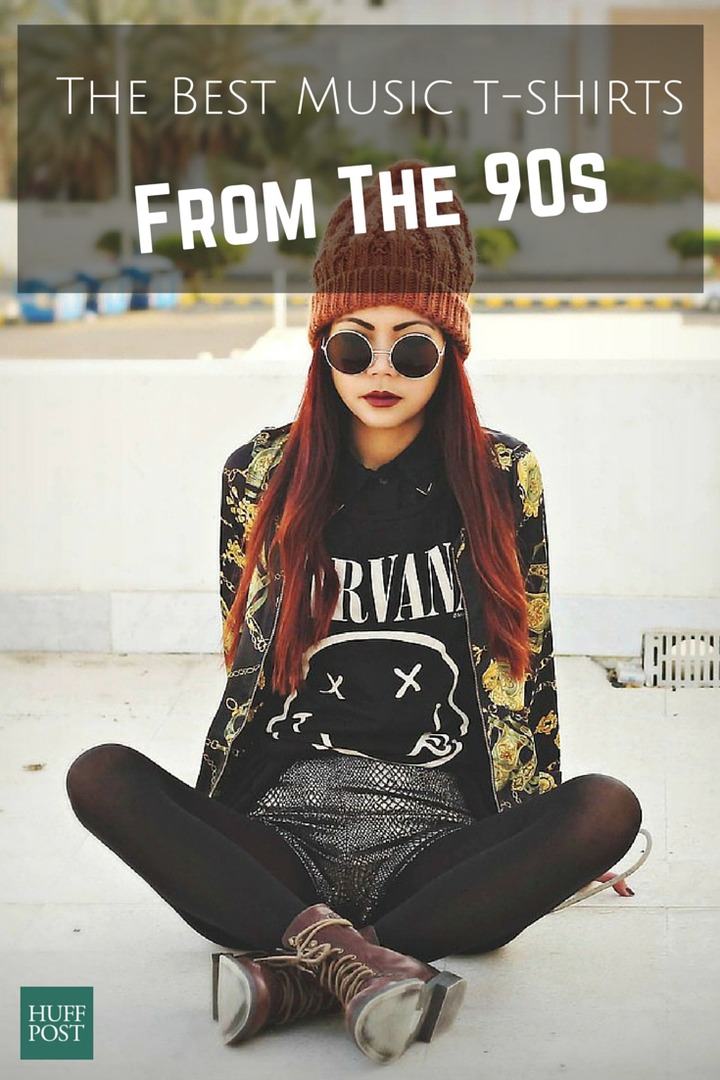 Let's take a quick trip down memory lane and make a pit stop in the '90s. Why? Because, beyond some questionable fashion trends, it was a decade of pretty awesome music.
With music acts like Nirvana, TLC, Green Day, The Spice Girls, and Dr. Dre filling the airwaves and our CD players (yup, no iPods yet) -- it's no surprise that we're still huge fans of their tunes today. So much so that some of us have held onto concert T-shirts and memorabilia for over 20 years. And if by chance those beloved threads were mistakenly donated to Goodwill -- there are plenty of vintage or reissued designs on the market. Phew!
Paying homage to our favorite '90s bands is not only in good taste -- it's in vogue. Check out the folks we spotted rocking throwback tees on Instagram. And make sure to tell us which music group you still love to wear in the comments section below.
And finally, this isn't a T-shirt -- but I will never, ever throw it away.