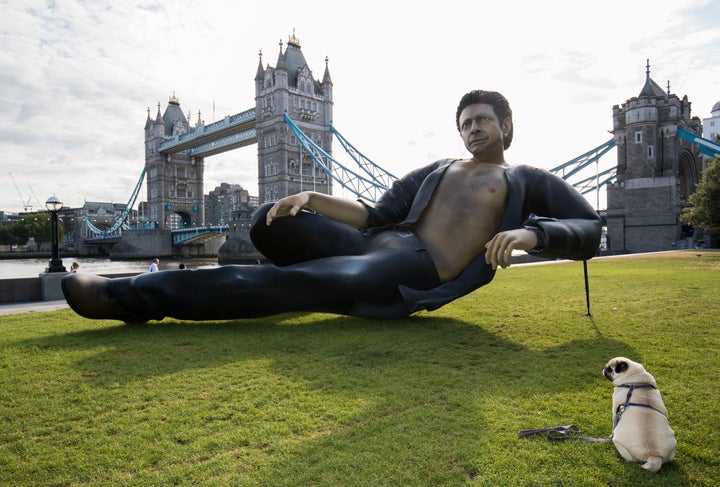 Jeff Goldblum is arguably one of our global treasures. A new 25-foot-tall statue of his likeness in London only adds to his glory.
In an effort to commemorate the 25th anniversary of "Jurassic Park," an enormous statue of Goldblum ― we're talking about 330 pounds ― was commissioned by streaming service NowTV and unveiled in Potters Field, in front of London's Tower Bridge, on Wednesday.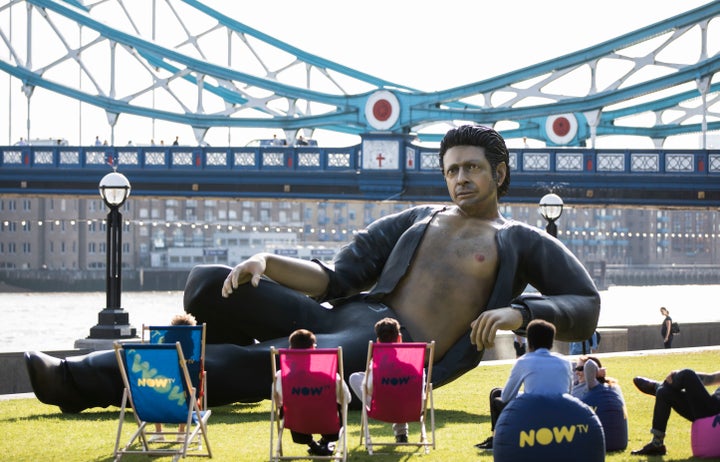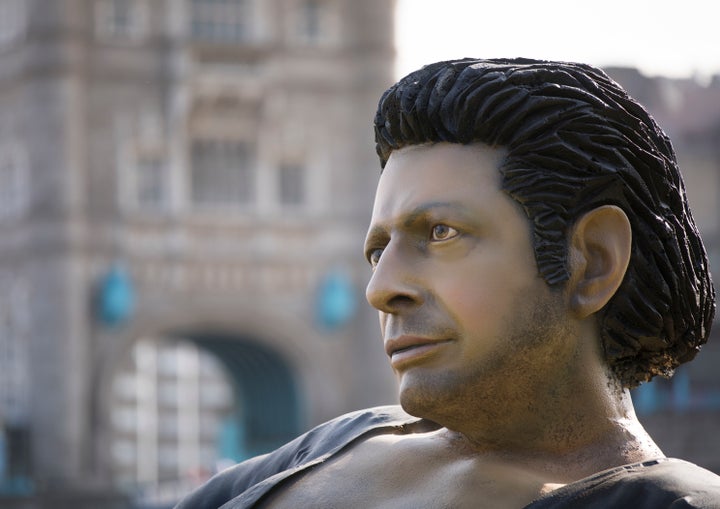 The statue portrays one of the most talked-about moments in the film featuring Goldblum's Dr. Ian Malcolm. Splayed out after being attacked by a T-Rex, Malcolm casually sits on his side with his shirt wide open.
In addition to the statue's subject being downright incredible, one Twitter user noted that "none of the movie was filmed in London nor is Jeff Goldblum a native of the English capital," making the statue completely "nonsensical."
If you've been missing Goldblum on the big screen, you can catch him in "Jurassic World: Fallen Kingdom" in a few scenes when he resurrects his role of Dr. Malcolm. Now, if you'll excuse us, we have to go to London.
"Jurassic World: Fallen Kingdom" is now playing.
Before You Go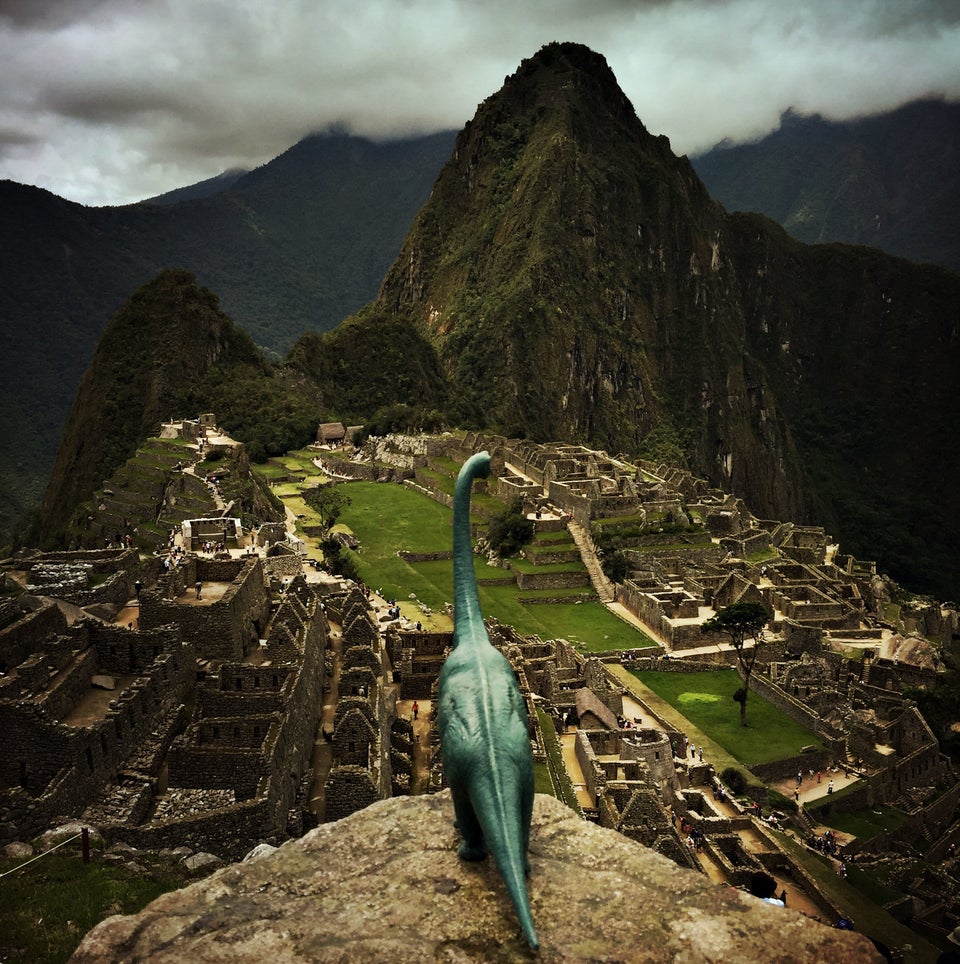 Dinosaurs Make Travel Photos Better