Although 2016 has been a bit of a shocker, it has also provided us with some University Challenge gold.
From bonkers team captains to those prepared to throw serious sass, some legendary students have bravely faced Jeremy Paxman in the last 12 months.
Here's a countdown of the eight best contestants to grace our screens this year.
8. James Green
Who could forget James Green, probably the cheeriest contestant to ever appear on the show?
"I'm not sure any University Challenge contestant has ever derived as much pure joy in participating as St Andrew's Green," one fan tweeted.
7. Ed Bretherton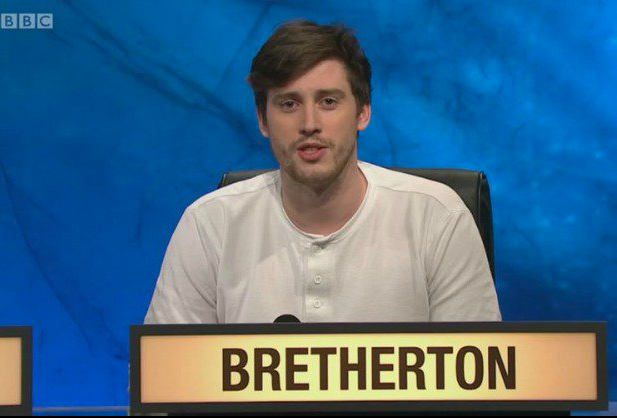 Some people really do have it all, as Ed Bretherton proved when he first graced our screens in March.
Not only was the junior doctor incredibly brainy, but his dimples, stubble and dark brown eyes had audiences comparing him to A-list hunk Keanu Reeves.
6. Joey Goldman
Some contestants find fame because of their brains. Others get their 15 minutes in the spotlight for being rather eccentric.
As you can imagine, viewers feared for the Balliol College captain's safety:
5. Sam Fairbrother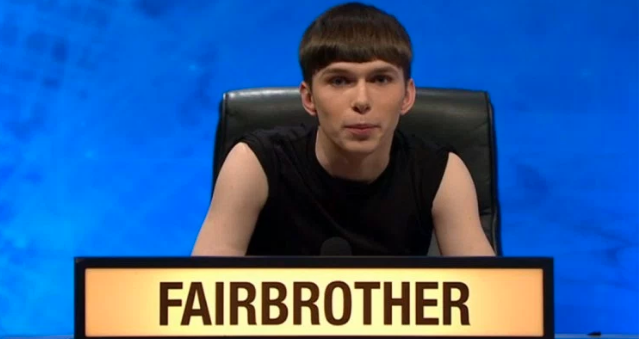 Lets be honest, University Challenge contestants aren't typically known for their style choices.
But when Jesus College, Cambridge's Sam Fairbrother rocked up in a black sleeveless T-shirt and a nineties-inspired bowl cut, he became the hero viewers never knew they needed.
With celebrity lookalikes including Demi Moore in Ghost, Will from The Inbetweeners and Nicholas Hoult in About A Boy, no-one will be forgetting Fairbrother any time soon.
4. Hannah Woods
Peterhouse College, Cambridge captain Hannah Woods led her team to victory at the start of this year, thrashing their rivals from St John's College, Oxford in the series final.
But in true University Challenge style, it wasn't Woods' brains that wowed viewers - it was her fabulously arched eyebrow.
Heralded as the "the greatest eyebrow in the history of quiz shows", the PhD student's brow inspired two parody Twitter accounts and a marriage proposal.
3. Oscar Powell
Oscar Powell is one of those contestants who are impossible to adore.
The Cambridge student became an online sensation after viewers noticed his amazing facial expressions.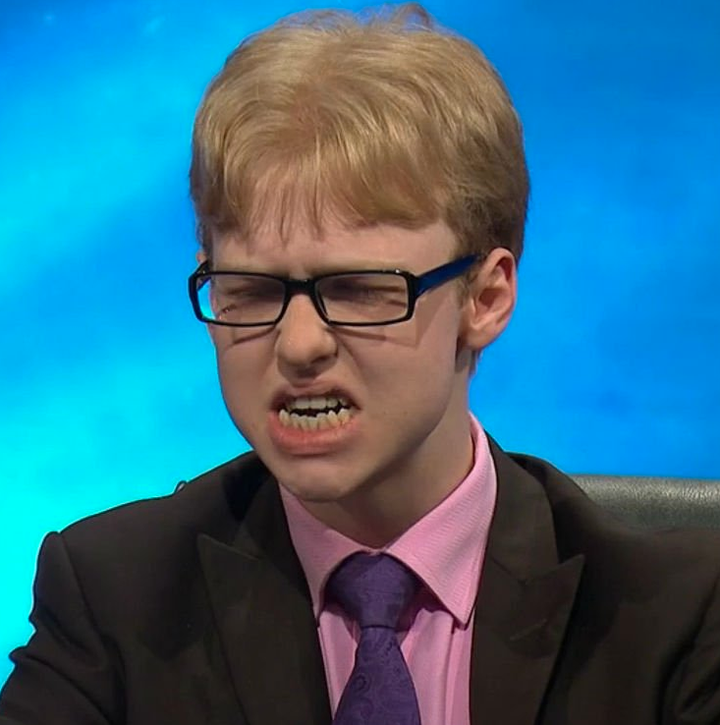 From bouncing around in his seat, to biting his lip and pulling his hair, Powell kept audiences constantly entertained.
Here's to more contestants like him next year.
2. Bobby Seagull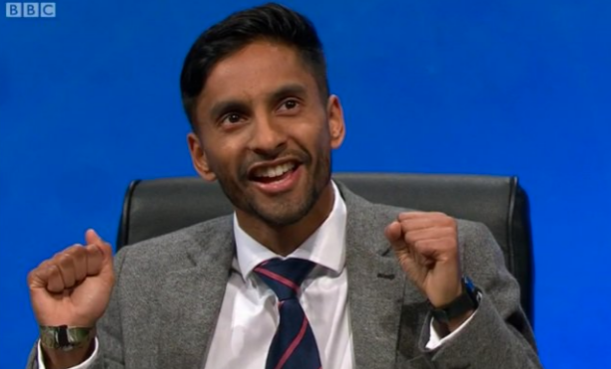 But it was the Emmanuel College captain's cheeky grin and sense of humour that led fans to completely fall in love with him.
"Golly, I'm a little bit in love with Emmanuel Seagull," one fan tweeted. "Did he just do a happy wiggle?"
With Seagull and his team still in the running to win this series, let's hope he continues flying high. (Sorry).
1. Eric Monkman
The man, the myth, the legend - the best contestant on University Challenge in 2016 was undoubtedly Eric Monkman.
Likened to a fiery, Canadian Roy Cropper, his passion (and incredibly loud voice) has gained him thousands of fans.
"Monkman is the hero 2016 needs, but doesn't deserve," one fan tweeted.
But will Jeremy Paxman crown the genius that is Eric Monkman in 2017? Lets keep our fingers crossed.
Popular in the Community