With more than 100 of its students achieving straight A or A* grades, Brampton Manor Academy in Newham – one of the most impoverished boroughs in the capital – became a symbol of working class success in a system designed to favour private school kids.
"If you put passionate teachers in front of these kids, the sky is the limit," Sam Dobin, the school's director of sixth form, told reporters on results day. "Our aspiration is to send more kids to Oxford and Cambridge than any other school."
It's fair to say that Brampton isn't a typical state school. Rated "outstanding" by Ofsted twice in the past six years, the sixth form carefully selects its 300 A-Level students each year.
Anyone hoping to get a place at the wildly over-subscribed upper school must get at least a 7.0 grade point average in their GCSEs – the equivalent of an A grade in the old system. There are even higher grade requirements for certain subjects.
Once at the school, pupils have access to a bespoke Oxbridge preparation programme, as well as a university guidance scheme led by "a specialist team of Oxbridge graduates".
It's a system that echoes the way some of the most acclaimed fee-paying schools in the country prime their students for places at top universities. The difference? Brampton prides itself on accepting students from disadvantaged backgrounds.
Of the 20 pupils who earned places at Oxford and Cambridge in 2018, all were from minority ethnic backgrounds. Among the 41 offered the chance to study at Oxbridge this autumn, half have received free school meals, while two-thirds will be the first in their family to go to university.
So what is it like to go from a state sixth form in east London to one of the most prestigious, tradition-laden universities in the world? We spoke to one Brampton Manor Academy to find out.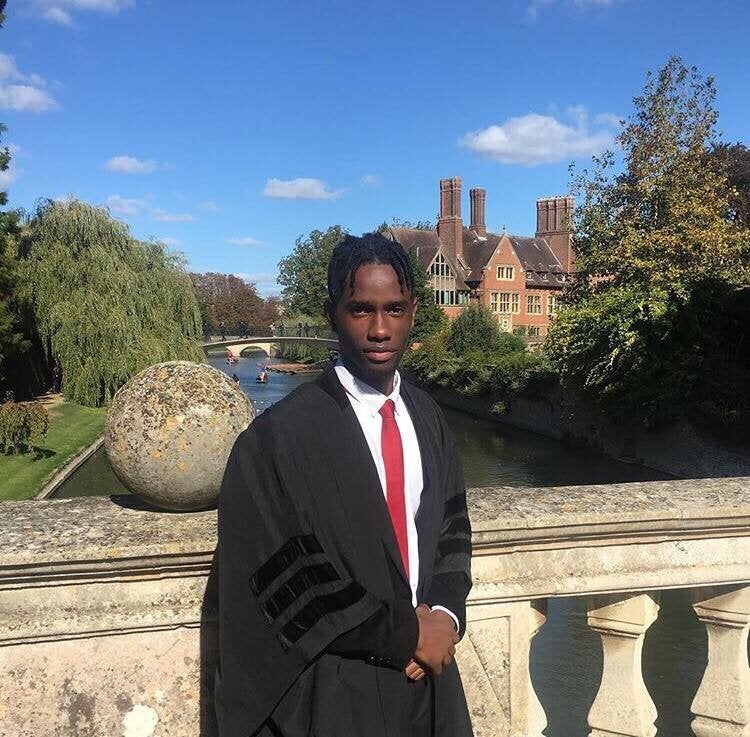 "Cambridge was not really the dream for me growing up," says Baker Lubwama, a first-year medical student who got A* A* A in his A-Levels.
"I was born in Uganda and came here when I was nine. For a long time I didn't really think about university that much, not maybe until Year 10 or Year 11 when I decided I wanted to study medicine and be a doctor."
But even then, he would have been happy to study at any medical school, he says.
"I didn't really consider Cambridge until A-Level results day the year I was getting my GCSE results. I saw on Twitter that a boy from Brampton had got four A*s and was going to Cambridge to study medicine. He was also a black boy, so I thought – maybe I could also go there?"
Despite having done well in his GCSE exams, earning five A* grades and five As, Baker says he probably wouldn't have got into Cambridge if he hadn't won a place at Brampton Manor Academy for sixth form.
"I feel like if I had stayed at my secondary school for sixth form, I'd have done well relative to everyone around me and just believed that was my limit," he says.
"I moved to Brampton to be surrounded by ambitious people, people who wanted to do well. That really pushes you on, along with the staff telling you that you don't have to limit yourself in terms of what you can achieve."
But what is it actually like to study at Cambridge, where almost four in 10 students have been to private school and rows about a lack of racial diversity rage on?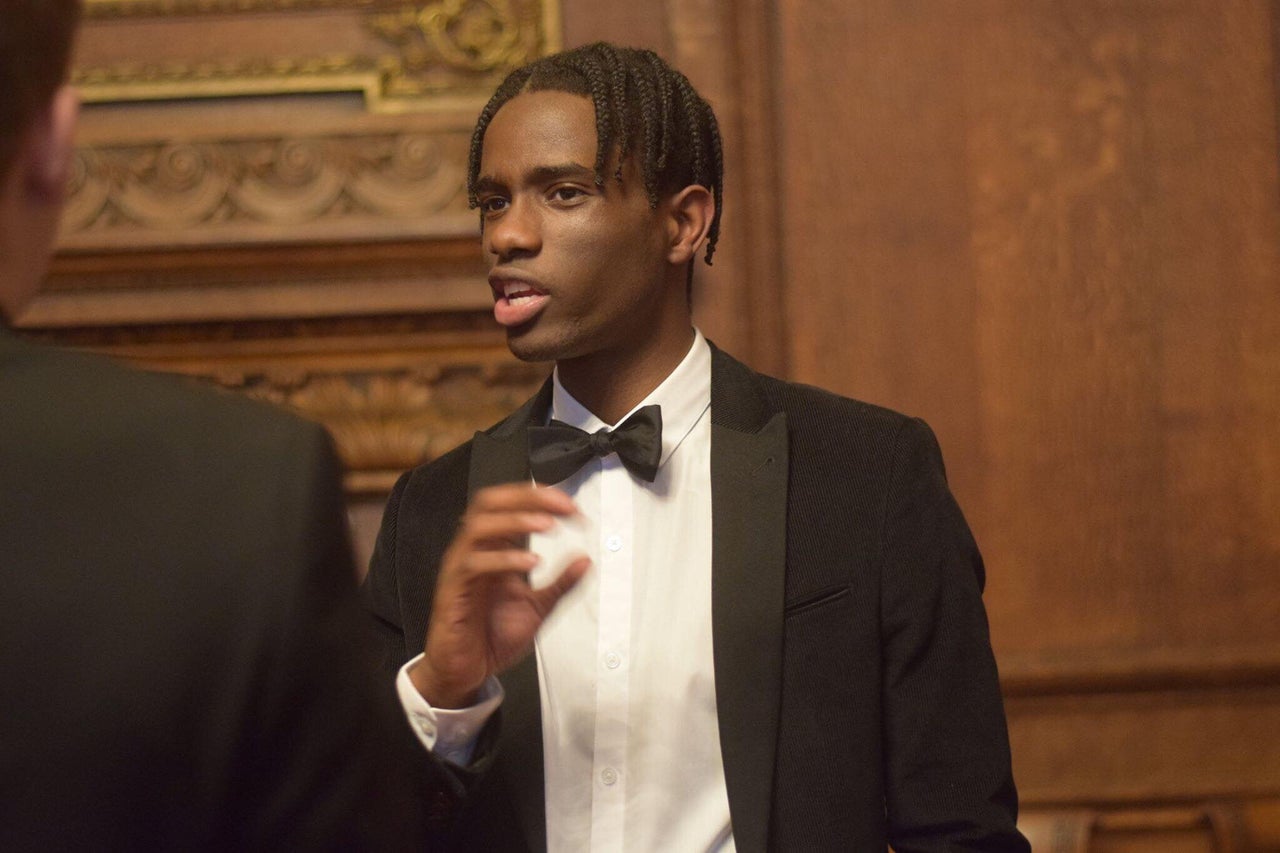 "I think you kind of know some of the things to expect – the fact that there is formal dress and it's majority white. You expect people from grammar schools and private schools," the 19-year-old says.
"So seeing that wasn't too much of a culture shock, but living it is something to get used to. I suppose my first term was about navigating that and getting used to it. The nightlife certainly wasn't anything like London, not that I went actually went out in London. But music tastes and stuff – there were fewer nights that I kind of liked. It was a transition, I would say."
While the university is trying to improve diversity, "there's still a lot more to be done", Baker says.
"I do think a lot of the time, even people from a BAME background at the university tend to be from schools that have a reputation for sending people to Oxbridge. So even then, the BAME demographic at university doesn't always represent a broad range of schools.
"So I think they should reach out to schools with less of a reputation when students are in Year 10 and Year 11 when it's still all to play for."
Cambridge University accepted 61 black undergraduates in 2018, a record high, but has acknowledged it has further to go. The university is working with Target Oxbridge to raise aspirations among young black students and has appointed a number of BAME members of its counselling service over the last 2 years, among other initiatives.
His advice to Brampton Manor Academy and other state school students heading to Oxbridge this year?
"First and foremost, don't limit yourself in terms of the friendships and connections and even the experiences you're willing to try just because you believe yourself to be out of place.
"Despite its perceived reputation for attracting a certain person, Cambridge is just an academic institution and if you achieved well enough to get in, then you deserve to be there," he says.
"Try everything you're interested in and talk to everyone. Don't limit yourself or look down on your achievements because you don't always feel like everyone around you is like you."