Watched Wimbledon this year and fancy giving tennis a go? While many of us played sports at school, few of us keep it up into adulthood. Statistics show that while three in four adults played team sports when they were younger, only one in four still do now.
Rather than plodding on the treadmill or doing a half-hearted weights session, tennis is a great excuse to learn new skills, meet new friends and stay fit while having fun. Even if you've never picked up a tennis racket before, it's never too late to learn.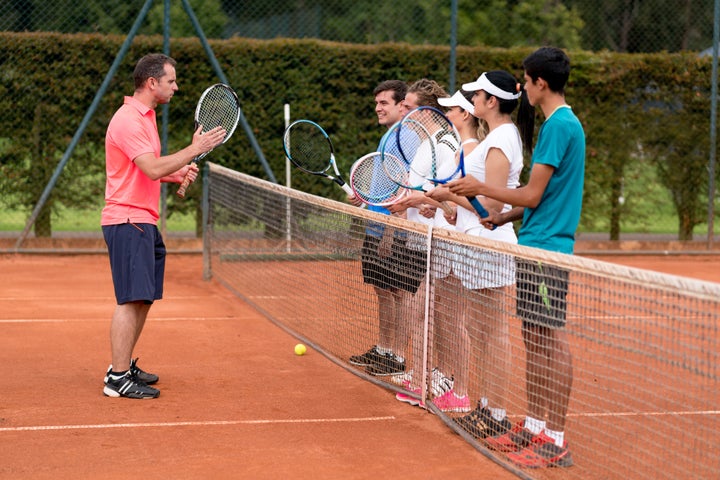 Do I need lessons?
If you have never played tennis before, then the answer is yes. Even if you haven't played in a few years, it is a good idea to book a few lessons. While tennis might seem like an easy sport to just pick up and play, a proper tennis coach will give you tips that will improve your technique and help you progress faster.
Group coaching is a great low-cost way to gain some tennis tuition, plus a good opportunity to meet some fellow racket mates. If you fancy one-to-one support, you could book a private lesson with a tennis coach - they will really focus on your strengths, weaknesses and give you targets to work towards.
Don't worry if you aren't serving like Andy Murray after a couple of lessons. It takes time to practise those new racket skills. Find a friend to partner up with on the weekend or just practise rallying against a wall at home.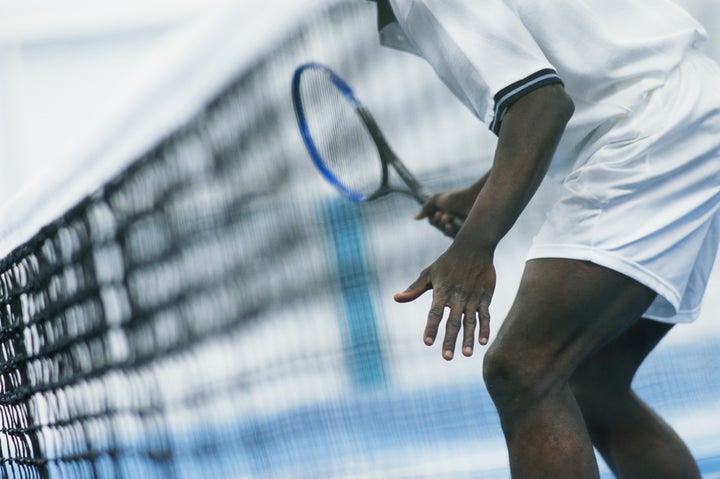 What kit should I wear?
Tennis kit is pretty simple: just wear sports clothes. We would recommend a loose T-shirt or vest plus shorts. Make sure your clothing is lightweight and breathable - avoid 100 percent cotton t-shirts, as when you start sweating, they stick to your body and feel heavy. Choose a lightweight synthetic sports material for comfort. Ladies, wear a sports bra, just as you would for running.
It's important to wear proper sports trainers for tennis. These should offer good ankle support and plenty of cushioning as you'll be jumping and lunging all over the court. Some tennis clubs ask that you wear non-marking trainers which won't leave skid tracks when you're lunging across the court, Federer-style. If you're not sure, go for a white-soled shoe.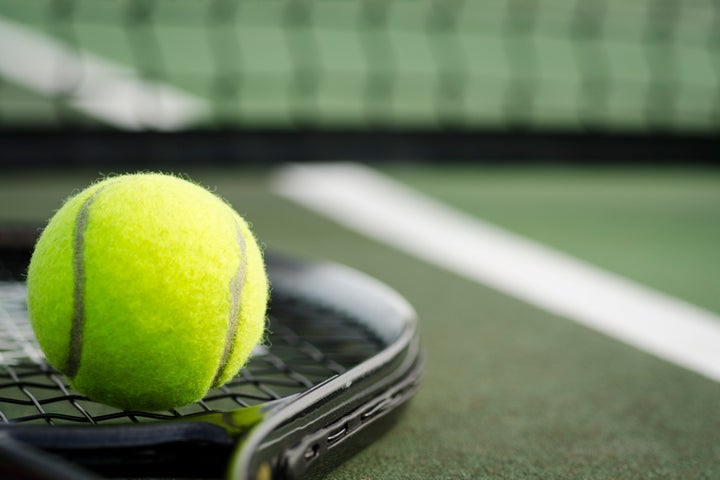 Which racket should I choose?
Choosing your first tennis racket can be a minefield. We would recommend going to a tennis shop and speaking to a sales assistant. They will advise you on the best racket that matches your body and grip size. You don't have to break the bank buying your first tennis racket, but don't buy the cheapest one either - as always, you get what you pay for. Tennis rackets can last you for years. When a string breaks, you don't have to toss it in the bin - if you have bought a decent racket, just head back to your local tennis shop to get it restrung and adjusted.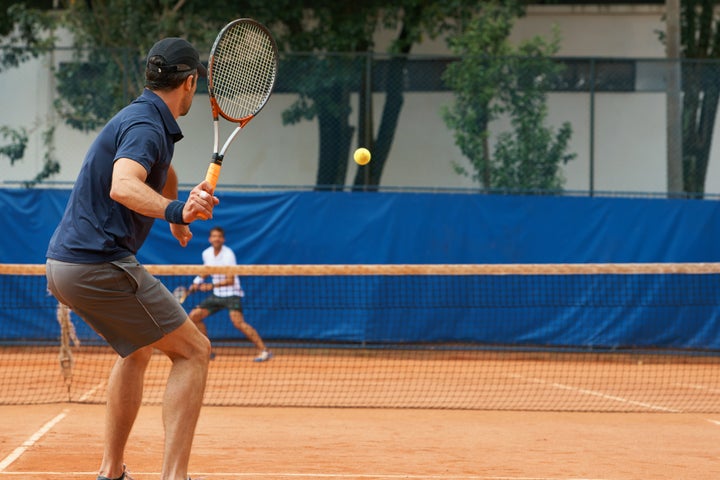 How can I play tennis regularly?
Tennis clubs are a great way to play regularly and find other partners to join you on the court. Don't worry, not all tennis clubs have special white clothing rules or old ladies sipping G&Ts at the bar.
The Lawn Tennis Association has a great search facility to help you find a tennis club near you. Just type in your postcode and it'll point you in the right direction. You don't always have to be a club member in order to book out a tennis court. Often you can pay-as-you-go but some clubs may require you to sign up.
Alternatively, there are some great websites and apps out there designed to help you find a tennis partner to rally with. Spin is a popular app for finding players in London that are looking for a practise buddy. And you don't always have to pay to play. There are 2,588 free public tennis courts in the UK, according to Tennis For Free. OpenPlay has a great list of free tennis courts you can find in London alone. Just add balls, rackets and an opponent and you're all set.