A quarter of the best universities in Europe are in the UK, according to a new league table.
The latest Times Higher Education rankings reveal the nation is dominating higher education across the continent, taking a quarter of places - 46 institutions in total - in the top 200.
But the European University rankings also show that Germany is closing the gap, with 36 institutions making it into the list this year.
The new table comes amid continuing concerns that visa changes are having a negative impact and are leading to fewer international students choosing to come to the UK to study.
Rankings editor Phil Baty said that international students were "hugely important" to UK higher education, and the wider economy, warning that this "lifeline" was being put at increasing risk due to immigration policies and and the rising popularity of other European universities.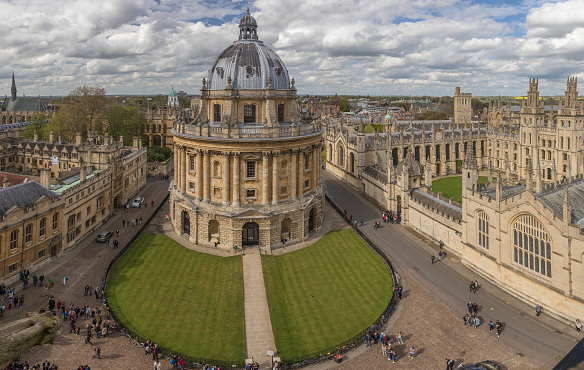 Overall, Oxford was the top ranked European university this year, followed by Cambridge in second and Imperial in third place.
University College London also made the top 10, taking the fifth spot, along with the London School of Economics and Political Science in sixth, Edinburgh was seventh, and King's College London was in eighth place.
Others to make the top 50 were Manchester (18th), Bristol (23rd), Durham (24th), Glasgow (28th), Warwick (31st), St Andrews (35th), Exeter (38th), Sheffield (40th), Queen Mary, University of London (41st), and Southampton (joint 48th).
The European universities rounding out the top 10 were ETH Zurich - Swiss Federal Institute of Technology, Zurich, in Switzerland, which took fourth place, the Karolinska Institute in Sweden was ninth, and LMU Munich in Germany was in tenth place.
Mr Baty said: "International students are hugely important to the health of the UK higher education system and the wider economy.
"They spend about £4.5 billion on tuition fees and accommodation alone, but they also add much to the overall student experience by supporting a rich, multicultural campus life for all students.
"But this vital lifeline is increasingly at risk - for the first time this year the UK saw international student numbers stagnate, with significant drops from some countries.
"Not only are our restrictive immigration policies and the noisy rhetoric surrounding the issue leading many students to perceive that they are not welcome in the UK, we are also seeing the increasing popularity of European universities which are often just as highly ranked as their UK competitors but also much, much cheaper to study with.
"And these powerful universities on the continent are actively challenging UK market share: delivering more and more degree courses fully in English to attract students who in the past would only have chosen the UK, US or Australia.
"At the last count, the top universities in the Netherlands and Germany were offering around 2,000 degree programmes taught in the English language between them."