We won't actually get to hear the two new tracks - one of which is called 'I Still Have Faith In You' - that Björn Ulvaeus, Benny Andersson, Agnetha Fältskog and Anni-Frid Lyngstad have recorded until later this year.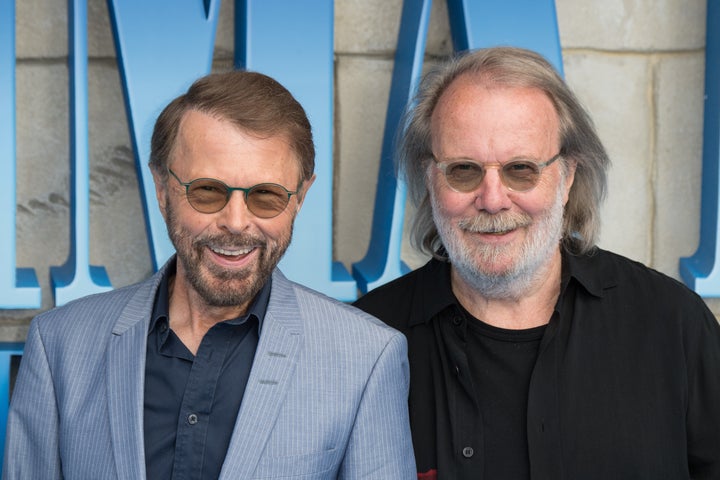 However, speaking at the red carpet premiere of the new film 'Mamma Mia! Here We Go Again' in London last night (July 16), Bjorn Ulvaeus teased fans about the direction of the two new songs.
He said: "One of them is a pop tune, very dance-able, the other is more timeless, more reflective, that is all I will say. It is Nordic sad, but happy at the same time."
He added: "I think that exuberant quality of the two ladies together singing that makes the saddest song a bit uplifting anyway, I think that is what happens and that is very organic, that isn't calculated, that just happened that way."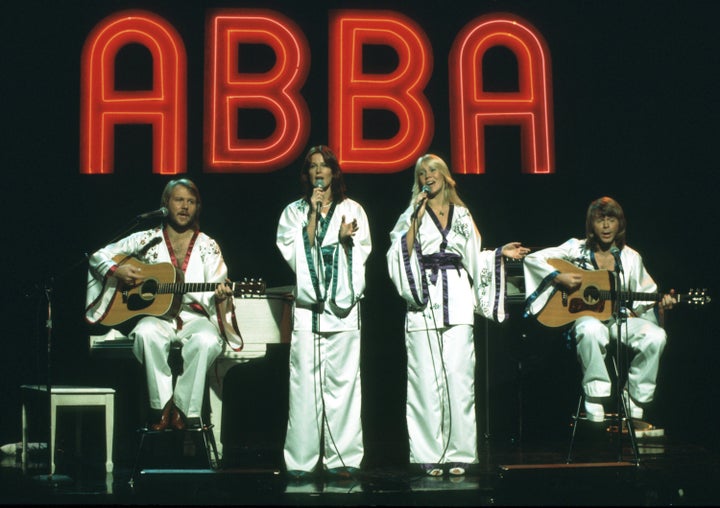 The songs will debut as part of an upcoming TV special, produced by the BBC and US network NBC.
They will also feature in ABBA's forthcoming "virtual and live experience", complete with Abba "avatars" (or Abbatars, as fans have been calling them).
Simon Fuller, who famously managed the Spice Girls at the height of their success, is masterminding the project.
Talking about the project and new material in a joint statement in April, the four band members said: "The decision to go ahead with the exciting ABBA avatar tour project had an unexpected consequence.
"We all four felt that, after some 35 years, it could be fun to join forces and go into the recording studio. So we did. And it was like time had stood still and that we had only been on a short holiday. An extremely joyful experience!"
However, Benny appeared to dismiss the prospect of a full ABBA album emerging any time soon.
"Doing another album is like doing Mamma Mia 3: what is the point unless there is a good reason, good script, good environment? It is such a joyful experience, so that is a reason to do it."