What promises to be one of the biggest British cinema smashes of 2016 is creeping up on us, with the UK release of 'Absolutely Fabulous: The Movie' now just weeks away.
The film adaptation of 'Ab Fab' has been in the works for years now, with fans of the classic BBC sitcom getting ready to break out the Bolly and throw on their Lacroix for a cinema trip, when the film we've all been waiting for finally gets released.
Here's everything you need to know about the new film...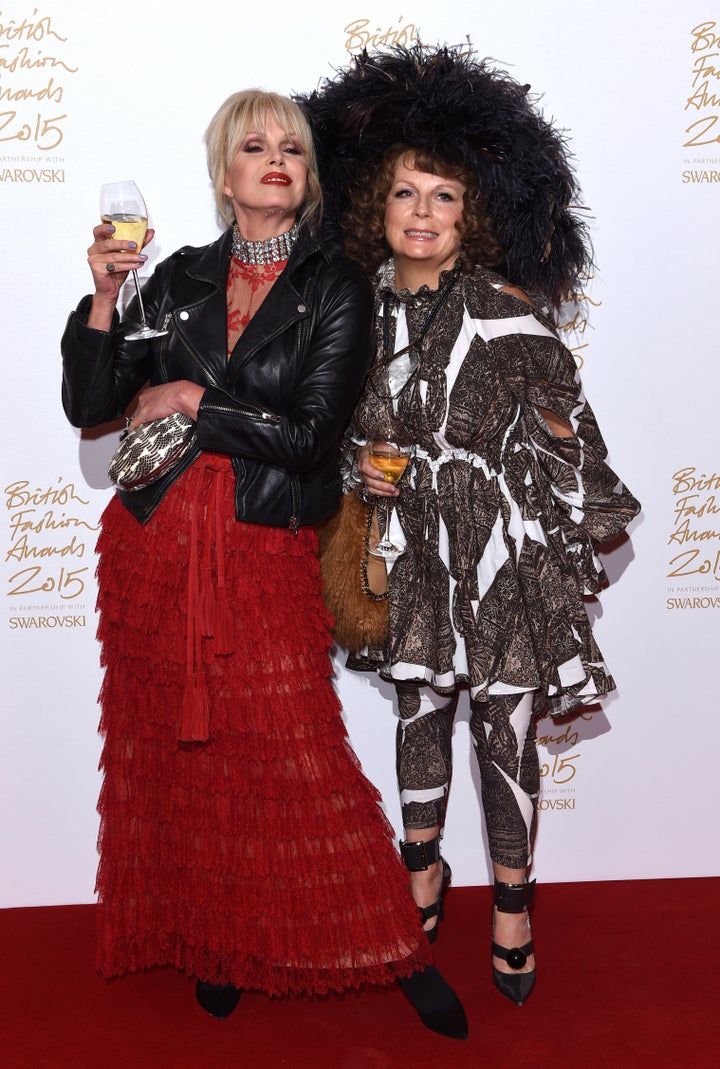 Who's in the cast?
Obviously, Jennifer Saunders and Joanna Lumley are both back as the outrageous double act, Eddy and Patsy, who have been entertaining us ever since 'Absolutely Fabulous' exploded onto our screens in 1992.
All of the main cast will also be returning, including Julia Sawalha as Saffy, June Whitfield as Mother and Jane Horrocks as Bubble, Eddie's useless but well-meaning (and shockingly-dressed) assistant.
When is it released?
'Ab Fab: The Movie' FINALLY hits cinemas in the UK on 1 July 2016, following in the US on 22 July.
What's the plot?
Ridiculous as ever, Eddy and Patsy are forced to flee the country after inadvertently pushing Kate Moss off a balcony at a swanky showbiz event.
Social pariahs (although Eddy thinks they're actually 'piranhas') they head to the South of France, where they can live out the lavish and luxurious lifestyle they coveted during the original series' run.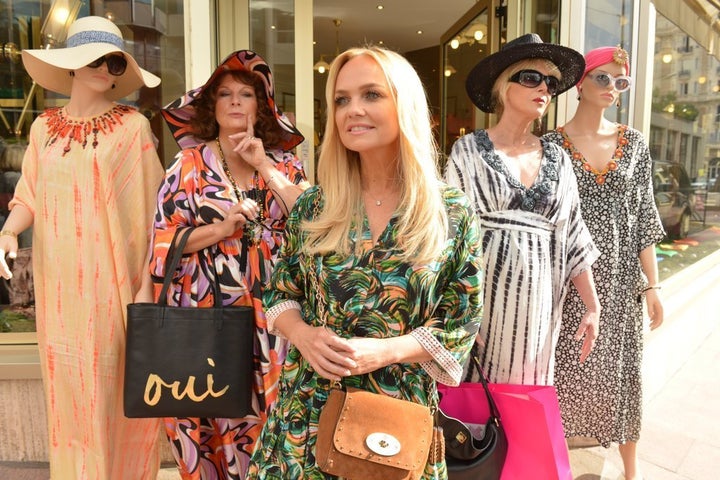 Which celebrities are making cameos?
As fans of the original TV sitcom will know, 'Absolutely Fabulous' is usually littered with celebrity cameos, and as it makes the transfer to the big screen, they're pulling out all the stops to make it as star-studded as possible.
In other words, it's a mixed bag.
Is there a trailer?
There is, indeed, a trailer, which sets the scene for the film quite nicely. Check it out below:
And what about a poster?
There are not one but two posters for the new film - and they both, naturally, feature a bottle of Bolly...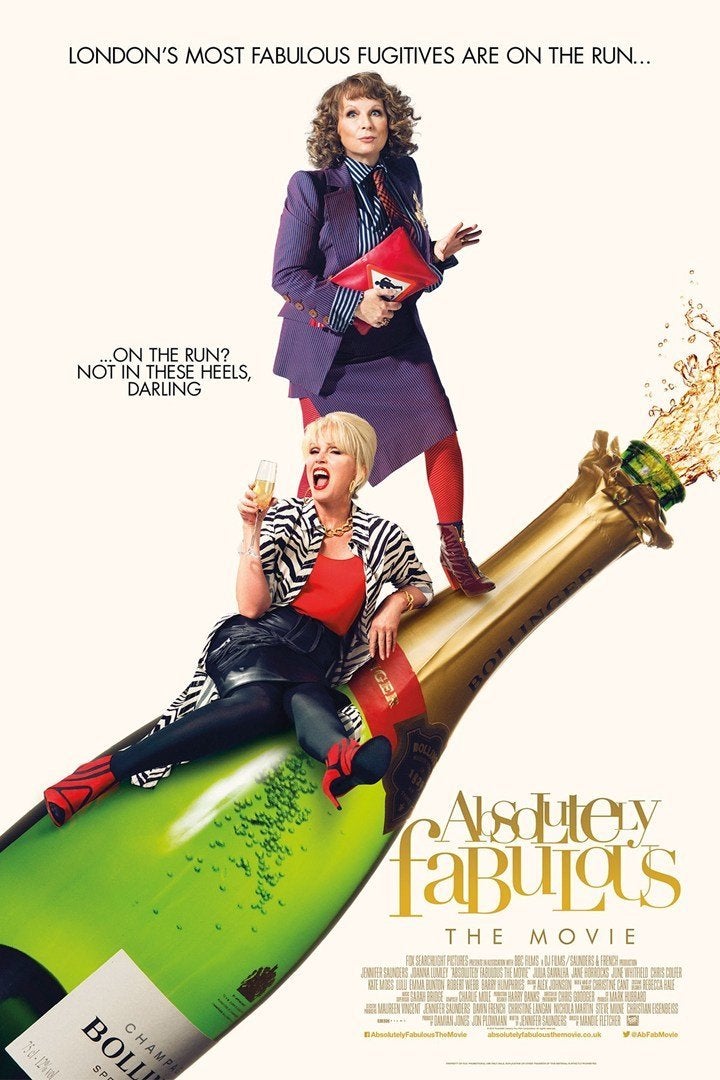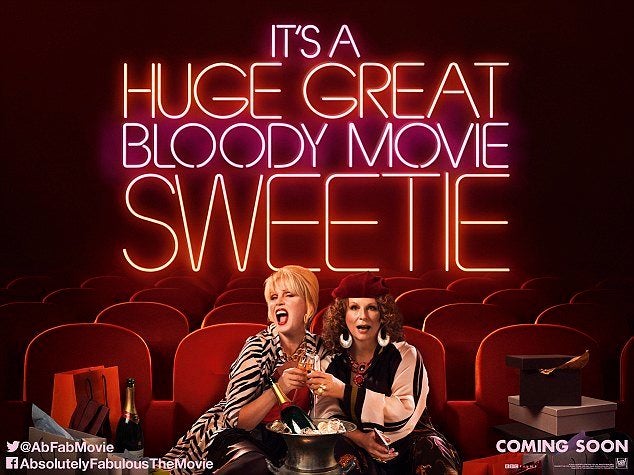 Who's written it?
Jennifer Saunders, who penned the original series, has taken on writing duties once again, while Mandie Fletcher, who helmed the most recent 'Ab Fab' specials, is serving as director.
Who's singing the theme tune?
It is a cover of a song recorded by Bob Dylan in 1967, and was originally sung by Julie Driscoll and Adrian Edmonson for the sitcom, with Julie Tippett later replacing Driscoll on a 2001 re-recording.
"As a huge fan of the 'Ab Fab' series and both Jennifer and Joanna, I'm over the moon to be singing the theme song," Kylie said of her version.
What about the rest of the soundtrack?
The soundtrack also features songs from Jason Derulo, La Roux and Paloma Faith, with some of the cast also laying down some tracks.
Julia Sawalha (Saffy) has covered 'At Seventeen', and Jane Horrocks (Bubble) will also be singing a version of 'Big September'.
What else can we expect?
As one of the campest shows in British TV history, it seems only fitting that one scene, filmed at London's Royal Vauxhall Tavern, should feature no fewer than 90 drag queens from around the country.
If you can't wait for the film, check out some of the original 'Ab Fab' sitcom's most hilarious and ridiculous moments below...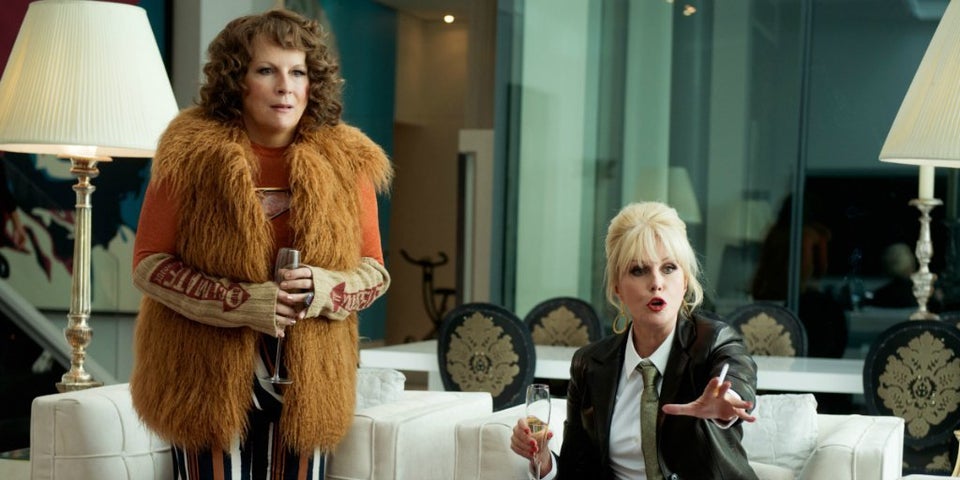 'Ab Fab' Best Bits