A peer who shouted abuse at parliamentary security staff has accused the MP who highlighted his behaviour of attempting to "settle a score" because she is "queer" and he is opposed to gay marriage.
Lord Ken Maginnis was accused of "one of the worst cases of abuse of security staff I have seen" by SNP MP Hannah Bardell.
The Northern Irish Ulster Unionist peer launched a tirade at staff, calling them "crooked" after he forgot his pass to enter parliament and they would not allow him in, Bardell told the Commons.
The peer did not deny Bardell's allegations, but instead accused her of seeking "cheap publicity" and trying to "score a few points" because he is opposed to gay marriage.
He also called the security staff member a "little git" who was being a "jobsworth".
Bardell, in response, said Lord Maginnis was spouting "homophobic bile" and that taxpayers would be "enraged" to be funding his "comfy job in the House of Lords".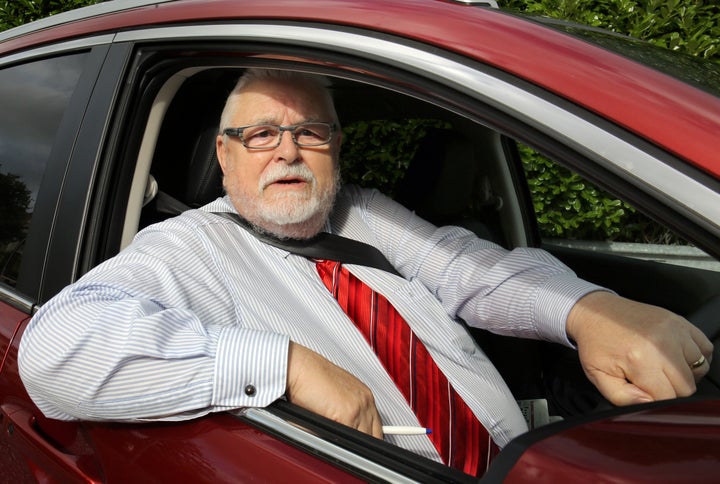 If members of parliament, journalists and staff working in the Palace of Westminster forget their pass they normally need to get a temporary day pass issued by officials.
But Lord Maginnis, who was in 2013 convicted of a road rage assault, instead shouted at security staff at the Westminster underground entrance to parliament and questioned why they did not know who he was after 46 years in parliament.
The peer told HuffPost UK: "[It] would probably all have blown over except this Bardell woman decided to get herself a bit of publicity.
"She and I are known to be on other sides – I am opposed to abortion, I am opposed to gay people like her seeking to change marriage.
"You might say I'm old fashioned, or you could say I'm conservative in Biblical terms – I mean, I'm not a preacher or anything.
"She obviously, being what she is and wanting to make changes, decided she would score a few points for herself.
"With no disrespect, I have had a lot of experience before politics. [...]
"I was a major for 12 years in the Ulster Defence Regiment in Northern Ireland – I survived 10 assassination attempts – so I'm not altogether a softie, if you know what I mean by that.
"Queers like Ms Bardell don't particularly annoy me.
"Okay, she's got her cheap publicity out of it."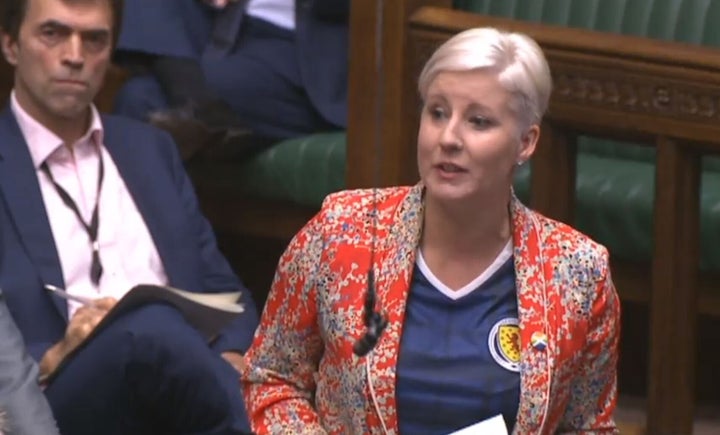 Responding to Lord Maginnis's comments, Bardell said: "It is unbelievable that someone who plays a part in the UK legislative process – albeit unelected – has made these comments.
"These views, and his behaviour, have no place in our society and the British taxpayer should be rightly enraged to be funding Lord Maginnis' comfy job in the House of Lords.
"I challenged his behaviour because staff do not deserve to be subjected to this kind of abuse.
"Since this incident, House staff have been in touch to tell me they've also received abuse when challenging MPs and peers, so this is clearly not an isolated case.
"Lord Maginnis has now not only admitted to this terrible behaviour, but he is now turning to spouting this homophobic bile.
"While I might not annoy him, homophobic, rude and intolerable men abusing their positions of power annoy me, greatly."
Lord Maginnis, who is 81, said he could stand in one position for a long time, unless he has something to lean on or sit on, because he is disabled, walks with a stick, and has diabetes – which means he has no feeling in his feet or legs.
He said: "This little git [the security staff member] knew exactly what the situation was. I said: 'Do you not know me?'
"He said: 'I do know you but I have to see your pass.'"
Maginnis claimed a number of fellow peers then arrived on the scene and vouched for him as a Lords member "but the guy decided to be awkward".
"It doesn't happen at any other single entrance in parliament," he said.
"He wanted to walk me about a quarter of a mile.
"With my arthritis and my lack of balance and particularly at that time of the day I don't like somebody who knows me trying to make a fool of me.
"And, yeah, I did shout at him and tell him he was a jobsworth or something.
Make sense of politics. Sign up to the Waugh Zone and get the political day in a nutshell.
In an earlier response to Bardell in the Commons after prime minister's questions, speaker Lindsay Hoyle said he expected the Lords authorities to look into the issue.
"No member of staff of either House should have to put up with abuse," Hoyle said.
Responding to the abuse allegation alone, a House of Lords spokesperson said: "Parliament has a clear behaviour code which defines what is and isn't an acceptable way to behave.
"All members of staff have the right to work in an environment free from abuse or bullying.
"Unacceptable behaviour will be dealt with seriously, independently and with effective sanctions."