Former England footballer Adam Johnson has been jailed for six years.
The 28-year-old was found guilty of one count of sexual activity with a 15-year-old fan, who suffered "severe psychological harm" as a result, the sentencing hearing was told.
Judge Jonathan Rose told the ex-Sunderland player he committed "an abuse of trust, you are trusted by young fans to behave properly".
The judge said: "You were having multiple sexual partners.
"You viewed the victim as just another female to get with, you ignored the fact she was 15."
Jurors earlier found Johnson not guilty of a second count of the same charge, but at the start of his trial Johnson admitted grooming and kissing the teenager after they met so he could sign a match jersey for her in January last year.
Johnson showed no emotion as he was sentenced.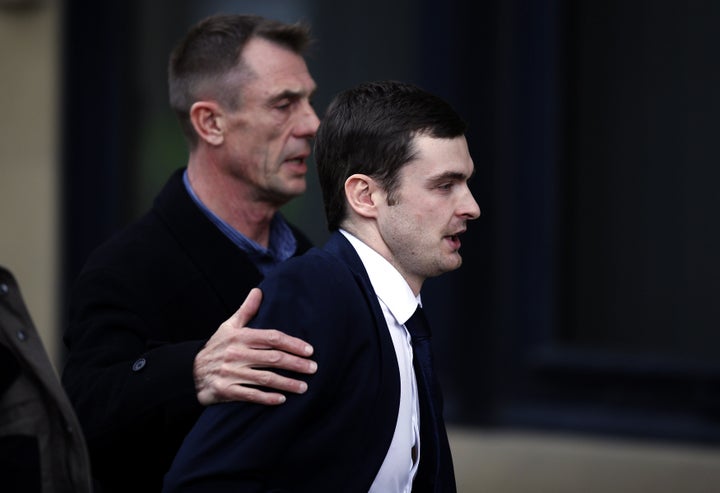 The judge said: "She had only just turned 15 when you began grooming her, because as you were to admit you found her sexually attractive."
He said Johnson's decision not to plead guilty meant that the girl was subjected to a year of being called a liar, including having this being chanted by football fans.
She reached her "lowest ebb" after giving evidence in the trial, the court heard.
Johnson, 28, had been told by a judge that he faced a "substantial prison sentence" after he was found guilty of one offence of sexual activity with a child by a jury at Bradford Crown Court earlier this month.
He was filmed today running into court pursued by photographers.
Johnson entered the court chewing gum without the support of former partner Stacey Flounders, the mother of his one-year-old daughter.
His sister, Faye Johnson used a Facebook post to say she would not attend the hearing because she did not want her brother "to see the pain in my eyes".
On Thursday, Johnson's lawyer Orlando Pownall confirmed the footballer has lodged an appeal against his conviction.
Prosecutor Kate Blackwell QC told Bradford Crown Court that there was a "significant disparity" in age between the defendant, who was of previous good character, and the victim.
She said: "At the time of the commission of these offences, (the victim) was one month after her 15th birthday and the defendant was 27. He was all but twice her age, 13 years older."
She added: "The most apparent feature in the view of the Crown is the severe psychological harm that the defendant has caused to the victim."
Blackwell said the victim had suffered at school, both in her work and from bullying because of Johnson's actions.
The QC read part of the girl's victim impact statement to the court, which said: "This whole experience has been overwhelming. Through the process I have had many hard times."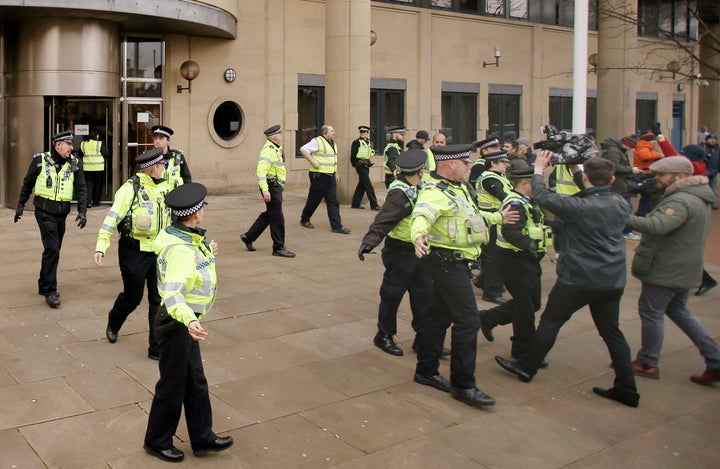 The statement said that because Johnson had protested his innocence, she "felt very intimidated by it all and felt very lonely. I have entered many dark places over this 12-month period and at times wanted to just shut the whole world out".
It continued: "Even after Adam pleaded guilty to the two charges, I have still been the subject of bullying."
During the sentencing, Judge Rose said: "You have no remorse because you still deny the most serious offence."
"Your future as a footballer must be in doubt."
After Johnson was convicted, Judge Rose warned him after granting him bail so he could "say goodbye to your daughter".
He said: "A prison sentence will mean you will not see her for some time."
Judge Rose told the player – who earned £60,000-a-week with Sunderland – his preliminary view was that the case falls into the category of a five-year prison sentence with a possible range of four to 10 years.
The court heard Johnson had been stripped of his 12 England caps.
At the start of the season, many fans believed Johnson's claims that he was innocent after he pleaded not guilty to child sex charges. Sunderland also cited this as the reason why they allowed him to continue to take the field.
But after he admitted kissing and grooming the teenager he was dropped by Sunderland whose chief executive, Margaret Byrne, last week resigned saying she should not have allowed Johnson to continue playing.
She said: "I accept that Mr Johnson should not have been permitted to play again, irrespective of what he was going to plead.
"It was a serious error of judgement and I accept full responsibility for this."
Popular in the Community