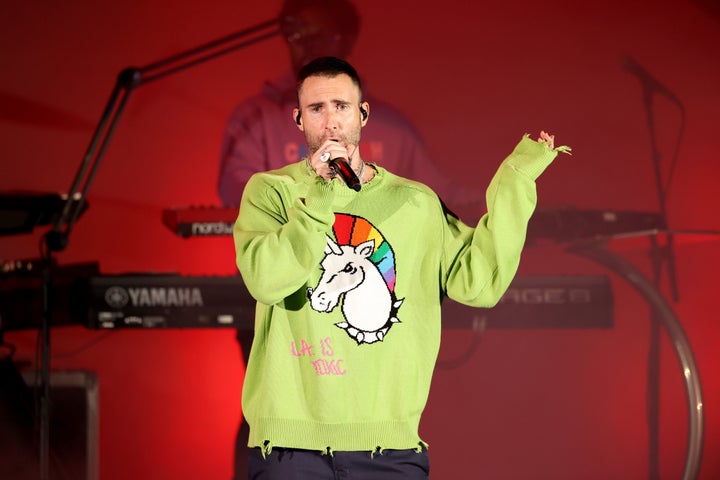 Maroon 5 frontman Adam Levine was visibly annoyed after a woman crashed the stage during the band's set at a recent concert.
The singer could be heard shouting "fuck!" after the stage invader rushed to try and hug him, despite the pandemic.
Adam and his band were in the middle of performing their hit Sunday Morning at the We Can Survive concert at the Hollywood Bowl on Saturday.
Fans in attendance captured the moment the woman was seen running towards him after managing to get on the stage.
After touching him, she was swiftly removed by a security guard who had rushed into action.
After letting out an F-bomb, Adam could then be seen walking to the other side of the stage and shuddered.
Another video showed how he also knocked over a microphone stand in apparent frustration.
Other artists who performed at the We Can Survive concert, which supports the American Foundation for Suicide Prevention, included Coldplay, Doja Cat, Saweetie, Shawn Mendes, Black Eyed Peas and The Kid Laroi.