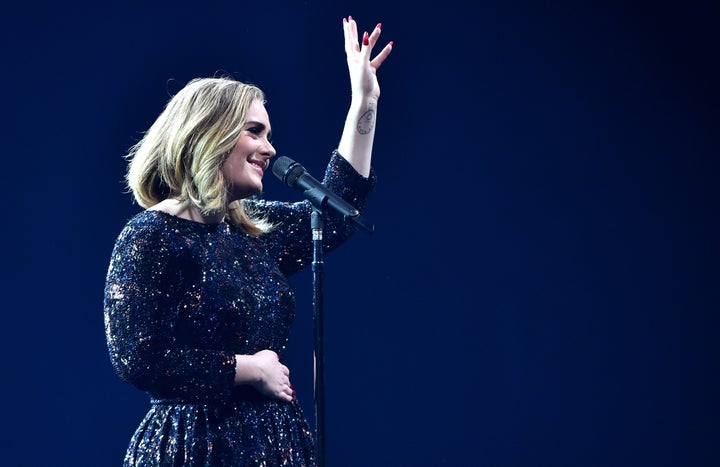 For all her sales records, countless awards and that incredible voice, when Adele announced she was going on the road last November, I couldn't help but wonder if sitting through over two hours of her performing would be - dare I say it - boring.
By her own admission, most of her back catalogue is "fucking miserable", and I questioned quite how the Tottenham-born songstress would hold the attention of a packed O2 Arena without being able to rely on exhaustive dance routines or belting out some pop bangers to boost the energy.
But the second she emerged through the floor of a small B-stage uttering those immortal words "Hello, it's me", any concerns just evaporated - every single person in the room was in complete awe, and would stay that way for the entirety of the 18-song set.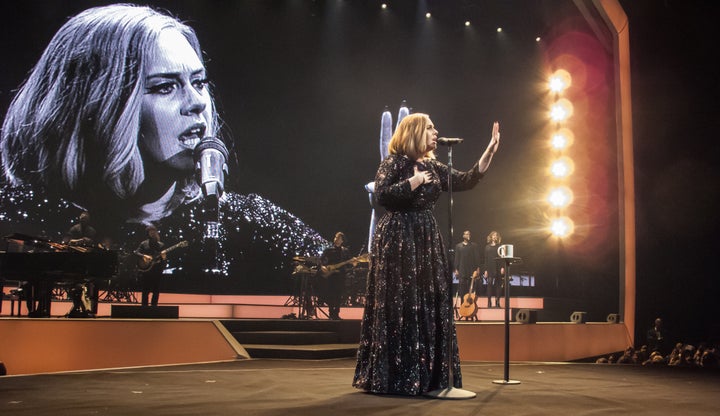 Kicking things off with the double platinum-selling hit which launched her incredible comeback, Adele then paid a haunting tribute to her beloved London in front of her home crowd with 'Hometown Glory', her voice filling every last millimetre of the O2.
But her mind-blowing vocal abilities weren't the only thing that kept the audience in the palm of her hand, with the stage banter providing the perfect light to the shade of her music.
While some could be forgiven for rolling their eyes to hear about just what a LOL-a-minute Adele is yet again, the truth is that she's just bloody hilarious. At times, the show felt part-gig, part-stand-up, as she chatted to the 20,000-strong crowd like mates down her local, even apologising to her nan and in-laws in the crowd every time her famous potty mouth got carried away.
No topic was off-limits, as she detailed the realities of childbirth ("Can you believe a baby came out of my actual vagina?!"), dolphin-rape ("Very intelligent animals, but they're not very nice to women."), and life on the road ("I've had to turn my knickers inside out four times!"), all while sipping on her honey and lemon.
She even took the time to go round the perimeters of each stage, crouching down so that those closest could get selfies, demonstrating her twerking abilities in the process.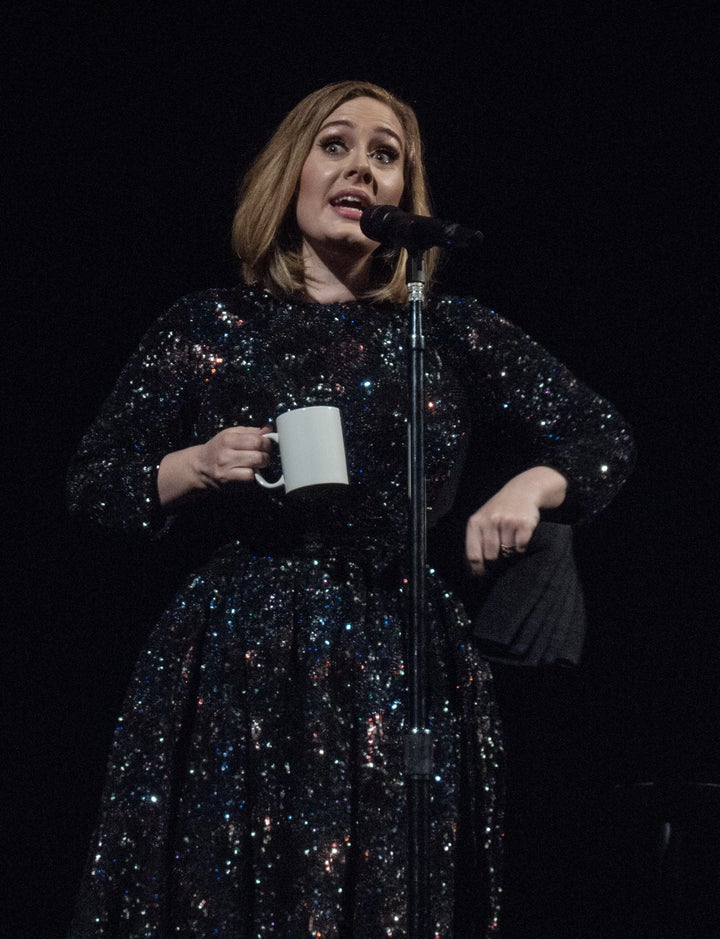 Amid the japes and larks, there were moments of real emotion, and predictably, 'Someone Like You' transformed the crowd into a tear-stained, snivelling choir of heartbroken messes, while her performance of current single 'When We Were Young' cemented its status as the stand-out track of '25', with its cooing, bittersweet chorus destined to be one we're still singing in the decades to come.
There was an outing for other cuts from her third studio album, including an ode to son Angelo, 'Sweetest Devotion', the already-brilliant 'Water Under The Bridge', and what she describes as "the poppiest song I've ever written", 'Send My Love (To Your New Lover). However, it was Bruno Mars co-penned track 'All I Ask' that really commanded some attention with its beautiful piano backing and raw lyrics, and it took on a new life following *that* Grammys performance.
Old favourites also took centre stage, the divine 'Set Fire To The Rain' also saw her become encased in a waterfall in a dramatic moment that was only topped when the slow-build of her Oscar-winning Bond theme 'Skyfall' reached its epic crescendo. 'Chasing Pavements' reminded everyone of when they first fell under Adele's spell, and 'Rolling In The Deep' also provided the perfect finale to a night of pure and utter class.
Having been announced as the Saturday night headliner at this year's Glastonbury, some revelers have already expressed their doubt as to whether she has what it takes to entertain the masses at Worthy Farm. However, if this majestic spectacle is just a taster of what to expect from her Pyramid Stage set, naysayers should prepare to eat their words.
'Hello'
'Hometown Glory'
'One And Only'
'Rumour Has It'
'Water Under the Bridge'
'I Miss You'
'Skyfall'
'Million Years Ago'
'Don't You Remember'
'Send My Love (To Your New Lover)'
'Make You Feel My Love'
'Sweetest Devotion'
'Chasing Pavements'
'Someone Like You'
'Set Fire To The Rain'
'All I Ask'
'When We Were Young'
'Rolling In The Deep'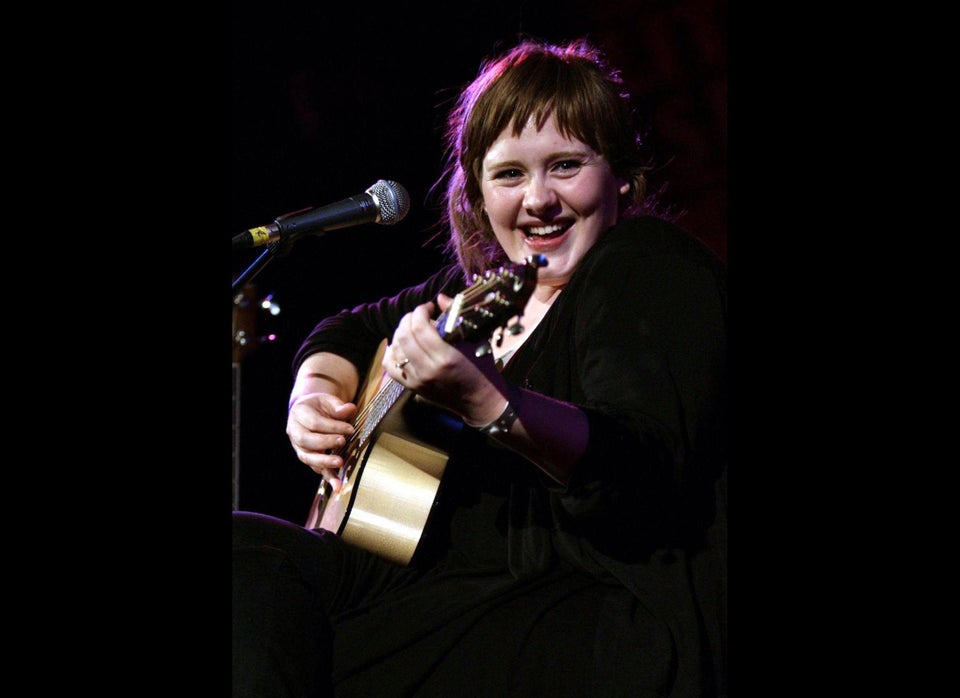 Style Evolution: Adele