Writing shortly after the US completed its final evacuation flight, BBC Pashto news editor Hameed Shuja tweeted: "Afghanistan comes full circle!"
Recalling what first drove the US into Afghanistan, he explained: "Twenty years ago in October 2001 I was watching the BBC World Service late at night in Peshawar [in Pakistan].
"They ran a 'Breaking News'. President Bush announced from the White House that the US had started bombing Taliban and Al-Qaeda targets in Afghanistan.
"He said he wanted to eliminate 'the terror threat to the US posed from inside Afghanistan'. I woke my mum up and told her what had happened. She cried."
The States went into Afghanistan in 2001 to attack Al-Qaeda, the terror group then harboured there by the Taliban, after it took responsibility for the 9/11 bombings.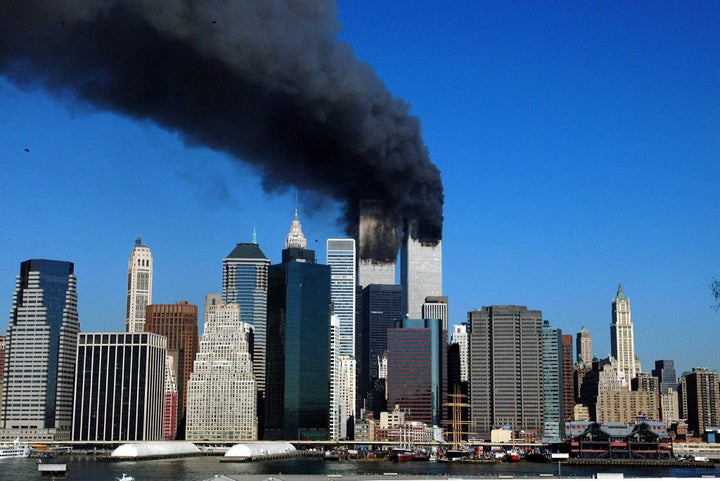 Shuja continued: "What happened next is a 20 years long tale of joy and grief, of moments of achievement and despair, of belief and hopelessness, of satisfaction and anger, both for myself personally and for Afghanistan and Afghans.
"Tonight, almost 20 years later, I was watching the same BBC World Service. The difference is that now I am a news editor there. They ran a 'Breaking News' sticker again.
Yet, McKenzie pointed out there are still approximately 2,000 "hardcore" Isis-K fighters in Afghanistan "that could pose a threat to US security".
More than 100 were killed in the suicide attack.
The US have already carried out a "self-defence" strike on a vehicle in Kabul which posed an "imminent Isis-K threat" to the airport.
Shuja continued: "In other words, it's not over. Afghanistan has come full circle."
Just like in 2001, the Taliban are in full control of Afghanistan.
RAF Air Chief Marshal Sir Mike Wigston said: "If there's an opportunity for us to contribute I am in no doubt that we will be ready to – that will be anywhere where violent extremism raises its head and is a direct or indirect threat to the UK and our allies."
However, foreign secretary Dominic Raab told Sky News he would "not comment any more on operational details".
He added: "[There is a] need to see the Taliban live up to the explicit commitment that they've given not to allow Afghanistan to be used as a safe haven, let alone a base for terrorist attacks."