Lord Alan Sugar has sparked a social media backlash after voicing his belief we should begin lifting lockdown measures in the UK.
Speaking on Thursday's edition of Jeremy Vine, Lord Sugar revealed he'd been at his home in Florida for the last six months, and had therefore spent the entire coronavirus pandemic so far in the US.
The 73-year-old began by insisting that he is "not a doctor" and therefore doesn't "want to be giving medical advice", before telling Jeremy: "The only thing I can say is that I've been here in Florida for six months, and so I've lived through the crisis, the shortage of ventilators, the no masks available, the no bodywear available, the hospital beds being full up, blah blah blah, blah blah blah, blah blah blah.
"And I've now seen the transition of restaurants opening, tennis courts – for example – opening, golf clubs opening, restaurants opening at 50% capacity, shops have been open all of the time, quite honestly, and this has been going on now for six weeks."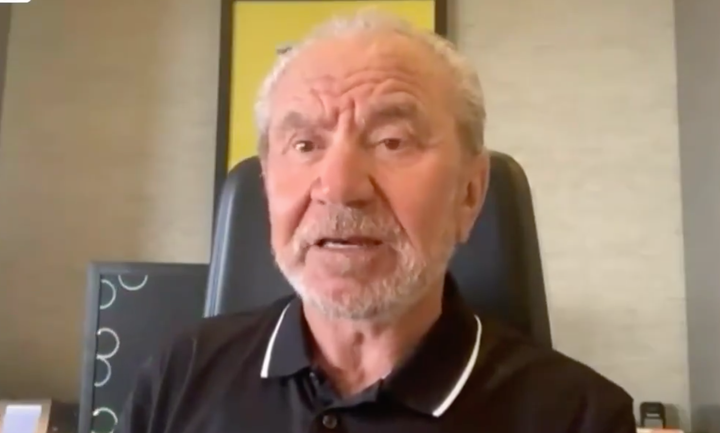 It's the second part of his speech that has especially riled people, though, as the Apprentice star continued: "I just, logically, say 'well hold on, six weeks, we've come out of this so-called lockdown, who's dead? I'm not. I'm still alive'. My wife, thank god, is still alive. So's everybody else I know. No one else has caught anything.
"So I suppose it's a bit of a clue there that says maybe we've reached a peak, and maybe it's time for us to follow the example of America, or indeed France, that have opened up, or indeed Spain."
He added that he believes "Prime Minister Johnson… is being a little too cautious, if you ask me".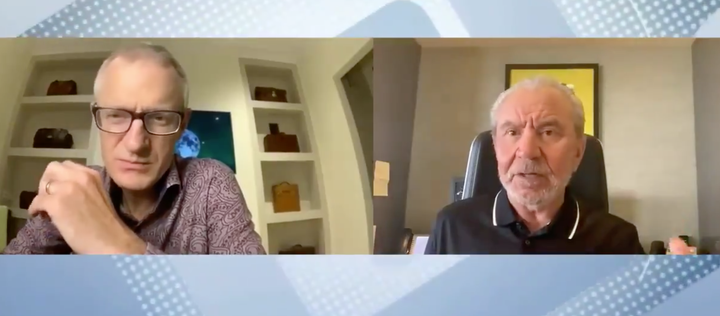 After a clip of the interview was posted on social media, many began taking issues with Lord Sugar's comments, branding him "ignorant" and pointing out that just because the virus hadn't affected him directly, that doesn't mean others haven't lost loved ones in the pandemic...
Others highlighted the fact that even in Florida, where Lord Sugar is currently living, there's been a recent surge in coronavirus cases…
Many also questioned what made him qualified to speak on the subject on the first place…
This isn't the first time Lord Sugar has been criticised for voicing his opinions during lockdown.
This was swiftly debunked by Full Fact, and while Lord Sugar conceded the theory he shared was "fake news", he continued to defend his decision to not only tweet it out, but keep the post active for some time.
Jeremy Vine airs every weekday from 9.15am on Channel 5.