Football fans watching Euro 2016 matches on TV are being bombarded by adverts for alcohol, a charity has warned.
According to research by Alcohol Concern, during broadcasts of the five group matches played by England and Wales, pitch-side adverts for the tournament's sponsor, Carlsberg, appeared a total of 392 times.
This equated to an alcohol-related advert being seen an average of 78.4 per game, or once every 72 seconds.
The charity has warned this could promote unhealthy behaviour among football fans, particularly those who are under the age of 18.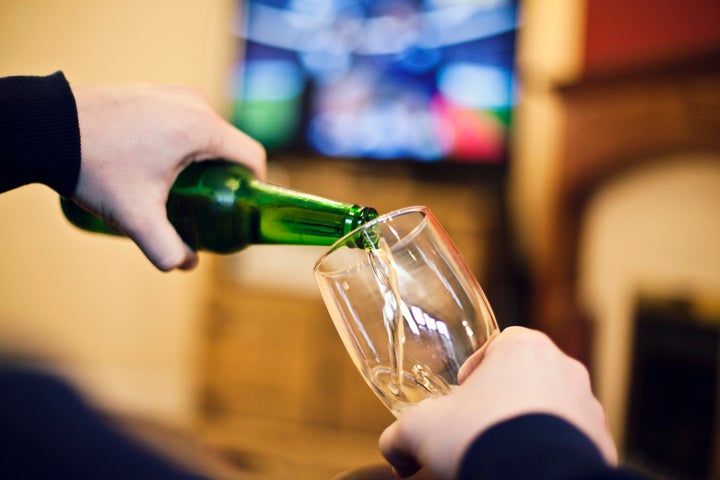 Tom Smith, director of campaigns at Alcohol Concern, said the volume of alcohol marketing in sport, especially in football, which is popular with children and younger people, is "enormous".
"We already know from our previous research that half of children associate leading beers with football," he said.
"Alcohol marketing drives consumption, particularly in under-18s and sport should be something which inspires active participation and good health, not more drinking."
Over 14 million people watched England's opening game with Russia and at least 9 million watched England's showdown with Wales live.
Based on previous tournaments, up to 14% of the audience were likely to have been under 18 years of age and some school across Wales arranged screenings for pupils.
"We need to protect the younger generation, which is why the government needs to implement the phased removal of alcohol marketing from sport, as it has done with tobacco," Smith added.
"France's laws on alcohol advertising prohibit alcohol sponsorship of sporting events and alcohol advertising on television.
"Euro 2016 sponsor Carlsberg was able to get around this by replacing their brand name on pitch-side adverts with one of their well-known slogans, in the Carlsberg font. This ensured that their adverts were regularly visible to viewers, even on channels like BBC 1 where paid-for advertising is not possible."
In a statement given to The Guardian, a Carlsberg spokesman said: "We take great care that the vast majority of viewers of our marketing are above legal drinking age. Our internal and industry codes clearly stipulate that our marketing communication are designed to prevent any primarily underage appeal."
The Huffington Post UK has contact Carlsberg for further comment.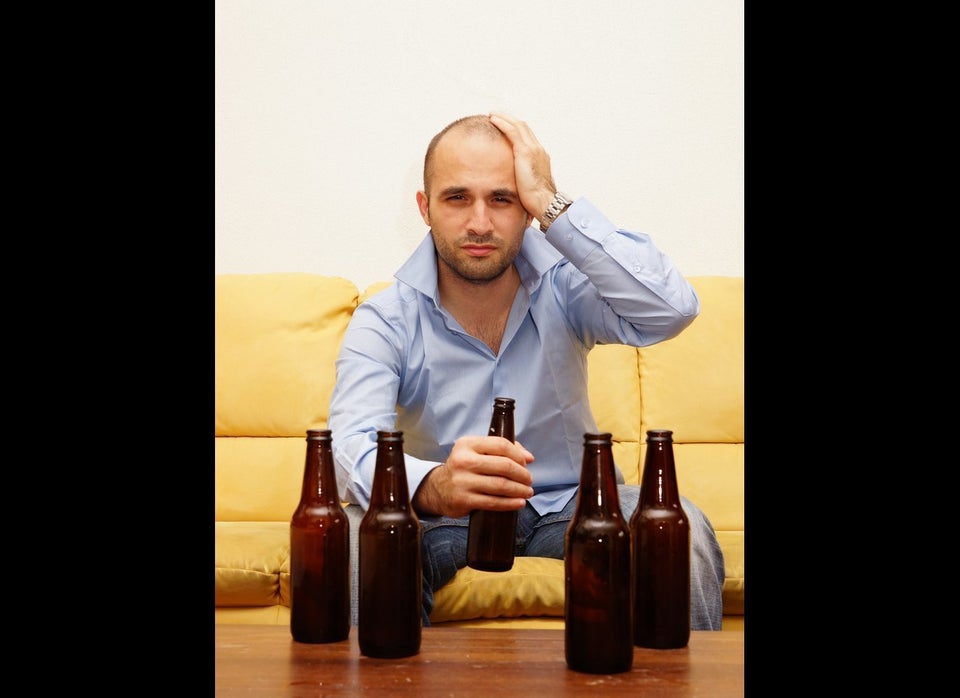 Signs Of Alcoholism