In an exclusive interview with HuffPost UK, Amanda admitted that despite being sat next to Alesha on the judging panel, she failed to spot the statement 'BLM' (Black Lives Matter) necklace that the former Mis-Teeq star was wearing until she had it pointed out to her.
"I didn't even realise she was wearing it!" Amanda told us. "I was sat right next to her and was like 'oh, that's lovely! And she went 'look at it babe' and I went 'oh, yes'. It took me ages… it's me eyes you see – I'm sat a couple of metres away!"
"I feel enormously protective towards Alesha and all my friends who experience this kind of thing," Amanda says.
"And it's not just in Black communities, it's in gay communities and just communities where it's not comfortable for everybody. I've always been a fierce defender of any issue like that, where people want to make change that doesn't always sit comfortably with other people."
Amanda adds: "Alesha, believe me, is tough and can fight her own corner. She doesn't need me but she's got me right there if she needs me… I've got a mouthguard and a hot towel ready."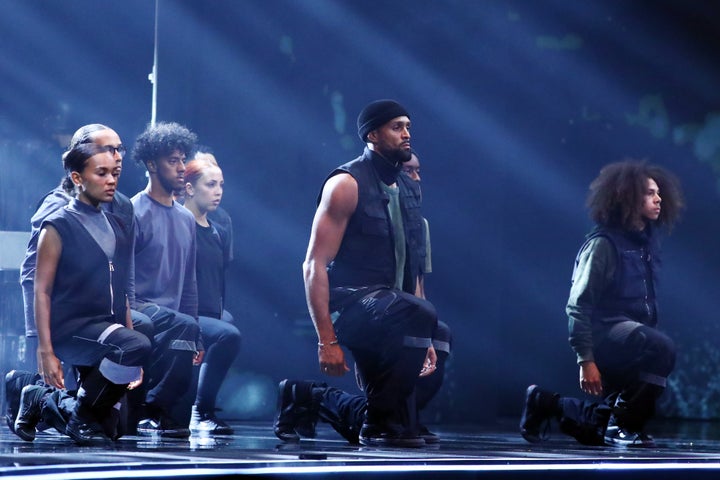 Reflecting on Diversity's performance, Amanda says: "We mustn't forget that it was a performance that reflected the entire year, not just the tragedy in America of George Floyd. It was celebrating the NHS and our sense of community, which is ironic after we received those complaints.
"So it annoyed me that so much focus was on the negativity when we were overwhelmed by amazing, positive responses.
"And I felt honoured to be one of the first people to see it and I think ITV did a great job of standing by it and helping people see that TV isn't just there to comfort and entertain, it is also there to educate and shock and make people think and start conversations. And family shows can be used like that."