To say it's been a hectic few years for Alexandra Burke would be an understatement. In fact, calling that an understatement would be an understatement.
Straight off the back of an 18-month stint as the lead in a touring production of 'Sister Act', Alexandra was announced last summer as one of the stars of the most recent series of 'Strictly Come Dancing'.
At the same time, she was secretly finishing up on her new album, 'The Truth Is', which she says is her most personal to date.
"I'm not going to lie to you, it was bloody difficult," she laughs. "I was in the studio every single day while doing 'Strictly', and I had to stop towards the end because I got really, really sick during the last three weeks of 'Strictly', which I didn't tell anyone about.
"So I stopped recording because it had really affected my voice, being so ill.
"And while I was doing theatre, for three years [in both 'Sister Act' and 'The Bodyguard'] I was in the studio during the day and I'd do a show at night, and then sometimes after the show I'd be in the studio until four in the morning. And then sleep. And repeat.
"It was hard - really hard, but I just put my head down and got on with it."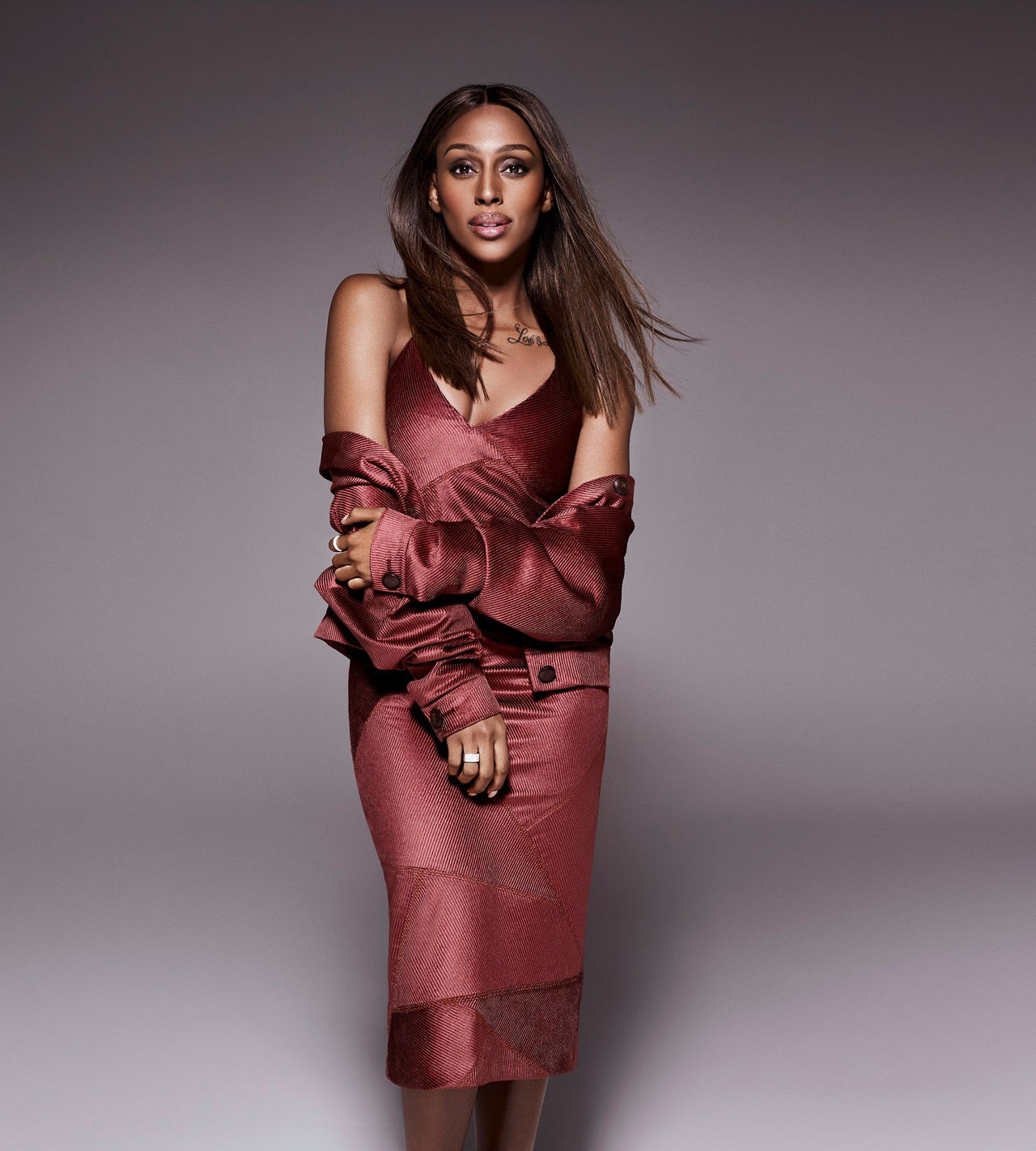 But it wasn't just a hectic schedule Alexandra had to contend with. Shortly after being announced for 'Strictly', Alexandra was dealt a crushing blow when her mother, Melissa Bell, died at the age of 53.
She revealed shortly afterwards that she'd be going ahead with 'Strictly' in her mother's memory, but soon had another obstacle to overcome, when "negative and untrue stories" began appearing about her in the press every day ("from one journalist in particular," she notes), accusing her of everything from diva tantrums backstage to spats with her fellow contestants.
"The hardest part, I think for me, was the press," she admits. "That, for me, came out of the blue [and] felt to a degree… like it was a bit personal, and a slight attack."
"My family kept saying to me, 'nobody's going to believe it, it's fine'," she recalls. "But when I was getting trolled online and abuse from people saying, 'the papers have printed this, and said you were that, and we hate you for it', it became so hurtful.
"I was staying quiet, in the hope that it would just go away. I'd gone through so much that's so much bigger than all that in the past six months, and that's why I didn't reply. My brother just kept saying to me, 'look what you've gone through, and you're still standing. Leave it, and don't speak up, and don't say anything'.
"It was only when one certain article came out that I went, 'you know what, I can't sit back and take this anymore, it's unfair. It's just not fair'."
The "certain article" in question came towards the end of Alexandra's 'Strictly' journey, when she was accused by the tabloids of having an "epic meltdown" after she and partner Gorka Marquez were once again in the bottom two.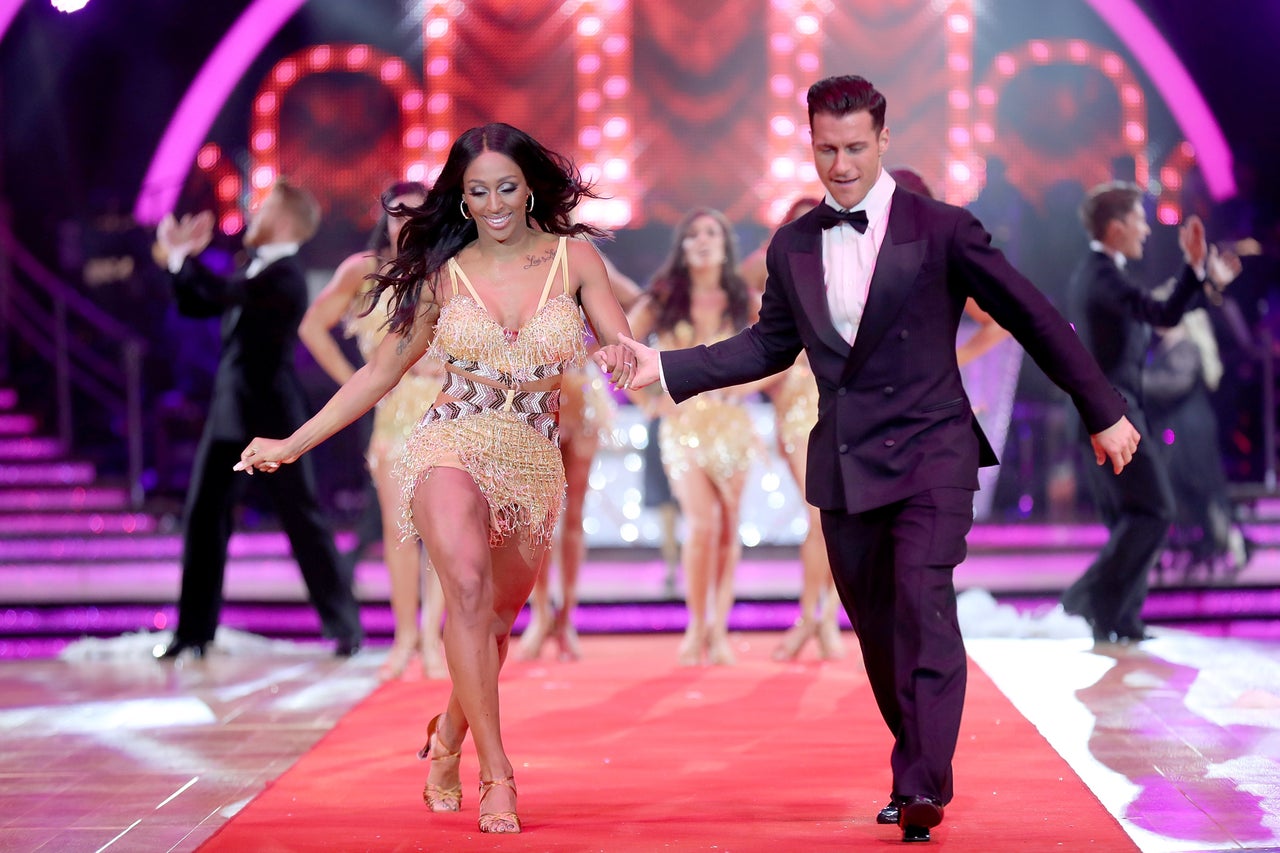 "It was just a line that I read where a certain journalist said, 'the British public just don't like you'," Alexandra says. "I'll be honest with you, I burst into tears when I read that. And that's when I said to my brother, 'it's not worth my happiness anymore'.
"That was the moment where I really had to kind of channel my mother's strength and channel what my mum would say to me, because it was really, really hard, and actually, the person that wrote that, to me, had no right to say that about somebody else.
"It was an article [claiming] I was apparently throwing chairs in the green room at 'Strictly', doing this and doing that because I was in the bottom two.
"Long story short, I wasn't even in the green room [at the time of the supposed events], I was actually in physio, and nobody knew that I had a very serious injury that I still performed on.
"I went from physio straight home to rest, and the next thing I read this article where I was apparently throwing chairs! And I was like, 'where's that come from?' It was ridiculous!"
"Thankfully, the positivity that came back was amazing," Alexandra says. "I got so much support.
"Don't get me wrong, there was support out there before. There was so much support out there before that, before all of that. But it came through so much deeper and brighter the moment that I spoke up, and I'm so happy that I did."
"I wish I'd spoken up sooner," she reveals. "Because of the positivity I got back from speaking up. People were like, 'finally, you've said something to defend yourself', and then people were sticking up for me.
"You know, Alan Sugar was sticking up for me, Gary Lineker was sticking up for me, Alesha Dixon... so many people, the amount of support I was getting was unbelievable, once I stuck up for myself and said to a certain journalist, 'please leave me alone, what you're doing is mentally scarring'."
Despite it all, Alexandra is also quick to point out that her experience of 'Strictly' was still a very positive one.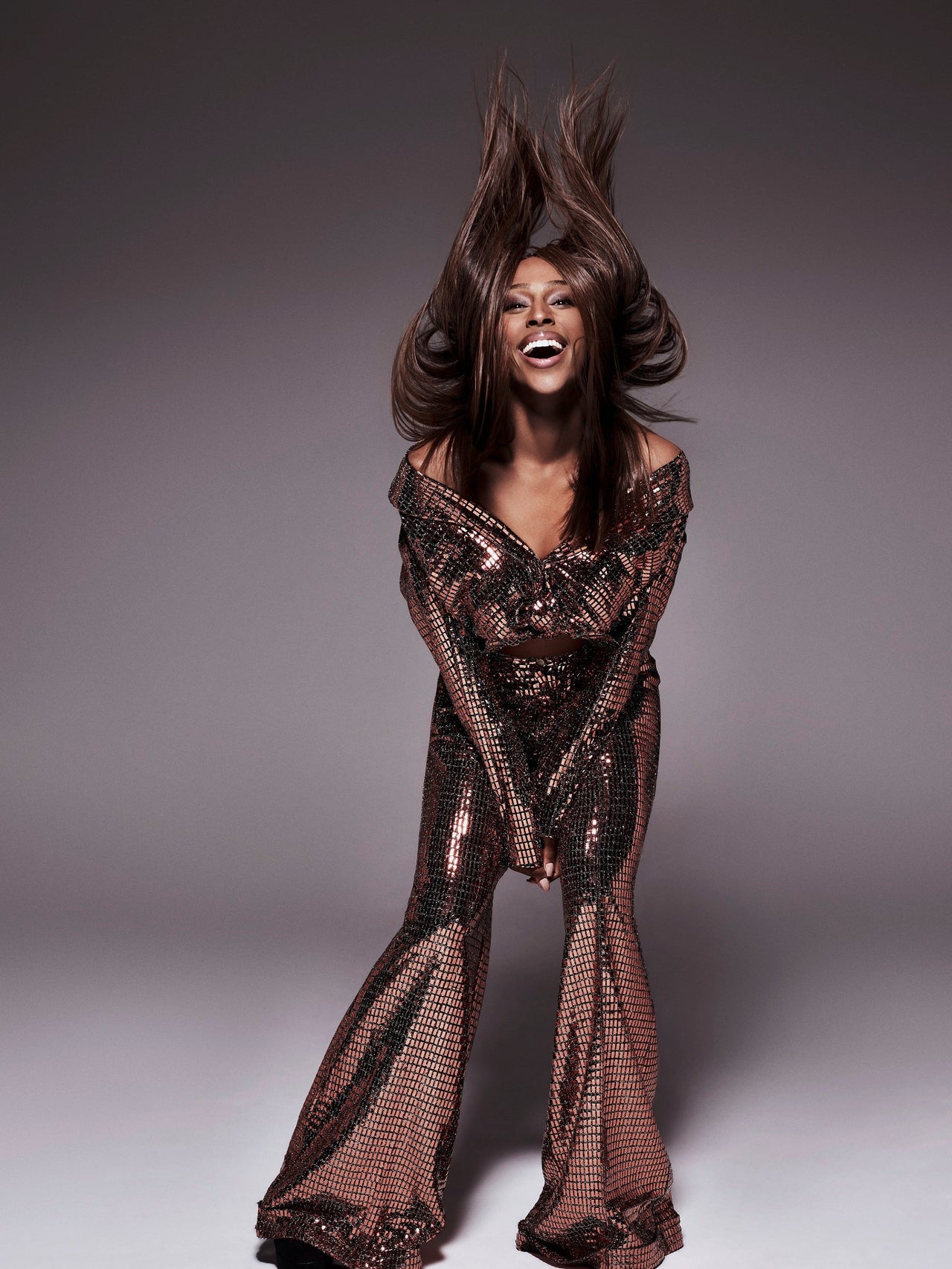 "It doesn't take away the fact that I had a great time," she insists. "It doesn't take away the fact that I [did] myself proud, and achieved something that I never thought I would achieve, in the toughest time of my life. That I'm currently still going through, mentally, and emotionally."
Given that she claims the media have "painted [her] out to be I'm someone that [she's] not" in the last 12 months, 'The Truth Is', feels like a telling title for Alexandra's first studio album in six years.
"I needed to be able to [put my side of the story across]," she tells us. "I just needed it to come from the heart, and everything on this album speaks for itself.
"The media… those who portray me to be a diva, that's not the truth. The truth is what you see when you see me on TV… I'm just a little bit of a hyperactive girl, and actually, I keep it as real as it gets. I'm a girl from North London, that just gets to live an amazing dream, an amazing life, and doesn't take anything for granted."
Alexandra has co-written all but one of the tracks on 'The Truth Is', having started working on it as far back as 2013, meaning the last five years have all been catalogued.
The album sees Alexandra "talking about things [she] never wanted to talk about or face" in her past musical offerings, adding: "I'm finding that all quite therapeutic. In a way it's kind of healing me.
"And yes, there are songs on there about my mum, about past relationships that completely broke my heart, and then the relationship that I'm currently in that has given me the most amazing joy ever."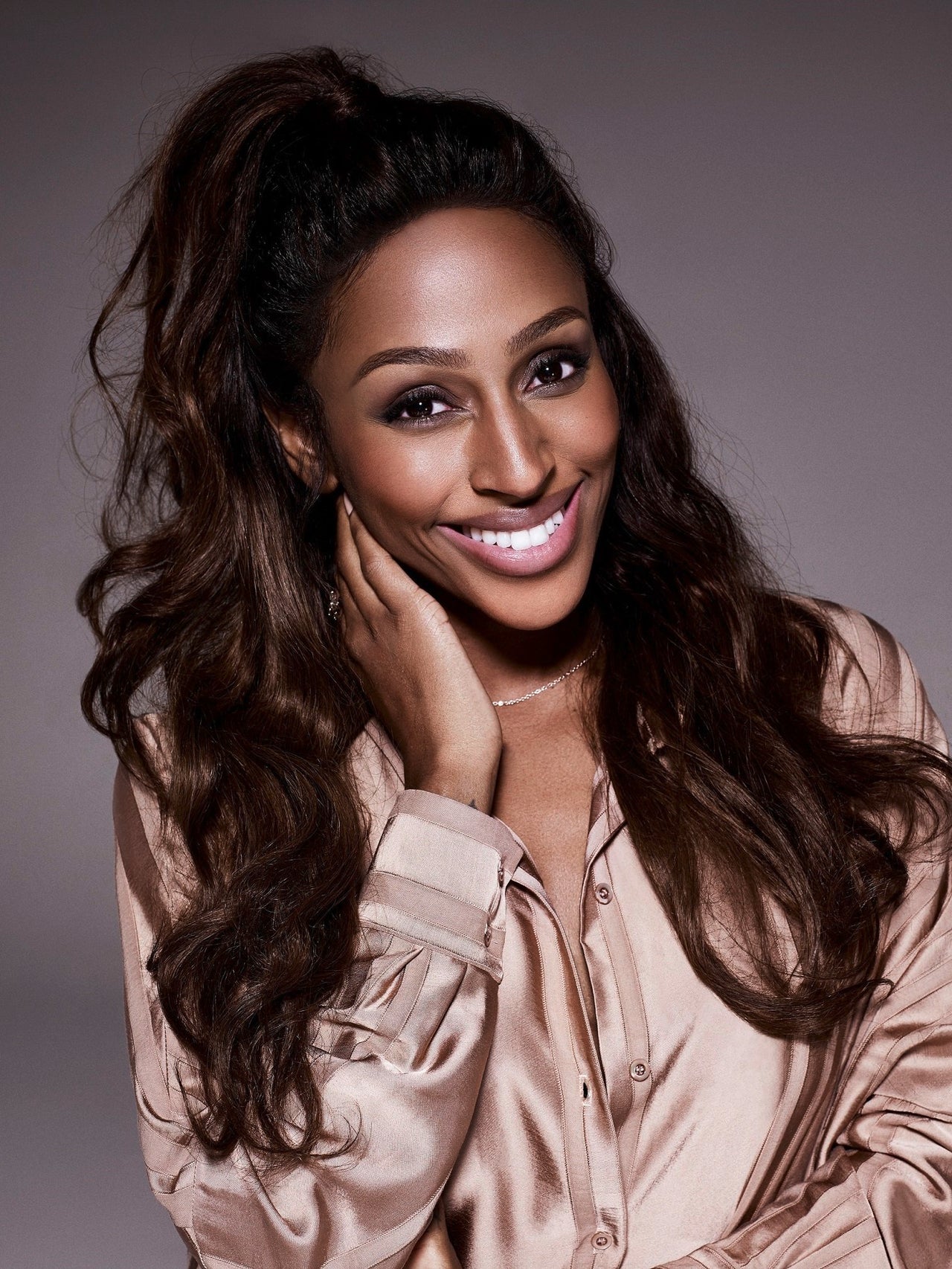 "It's not my happiest album, but there are happy tracks," she continues. "Some of the ballads on there are quite deep. Very, very deep.
"And even for me, when I heard some of the production and stuff last week, I found it very difficult to listen to. So in the end, I had to put the trust in my label and my A&R for them to… just deal with it, because it got to a point where I couldn't keep listening to it."
In fact, certain tracks were so personal she considered scrapping them from the album altogether, until her team was able to talk her out of it. She gives examples of album cuts 'Believe' and 'Without You', the latter of which centres around a tumultuous break-up, as two songs she found difficult to share.
"There were definitely points where I said, 'that's not going on the album'," she tells us. "And [what changed my mind] was the encouragement of my family and my label and my management, that said, 'come on, this is is what you want to do. You've been saying you want to talk about the truth, well here it is'.
"Yes, it's going to make me vulnerable by sharing certain things that I never wanted to talk about [before], but at the end of the day, vulnerability isn't a weakness. To me, it's a strength.
"At the end of the day, it's just about being honest with my fans, and that's why I've called it 'The Truth Is'. I need to be honest with them, and to share with them what I've gone through, and hopefully, to inspire people that if they've gone through a tough time too, to stay strong."
She also points out that personal songs needn't necessarily focus on the negative, alluding to 'Summer', which she wrote about new fiancé Josh Ginnelly.
"That song is about every time I see him and I feel like I'm 17 again," she enthuses. "And he makes me want to just dance around.
"I thought that was nice to express, because I never share my personal life with anyone, I never have done, and this is the first time in my life that I've done that and not felt afraid to. So, I wanted to share it! And share the happiness that he brings."
Having completed her stint on the 'Strictly Come Dancing' tour, Alexandra is now gearing up for the release of 'The Truth Is', which will be followed by a UK tour in support of the album, a starring role in a new West End production of 'Chess' and, who knows, maybe a couple of days with her feet up and a cup of tea in hand?
Asked to sum up what she wants for the next 12 months, Alexandra says: "I would love for my tour to be successful. I'd love to venture into different things - again, with acting - and just to make sure in the next 12 months that I'm the strongest mentally I can be.
"That's really important for me, given my personal circumstances. And I just want to make sure my family are the strongest they can be as well.
"I haven't seen the light at the end of my tunnel yet, but I'm still searching for it, and every day I feel like I'm getting closer to it. I'm just not completely there yet."
Alexandra Burke's third album, 'The Truth Is', is released on 16 March. Take a listen to lead single 'Shadow' below: