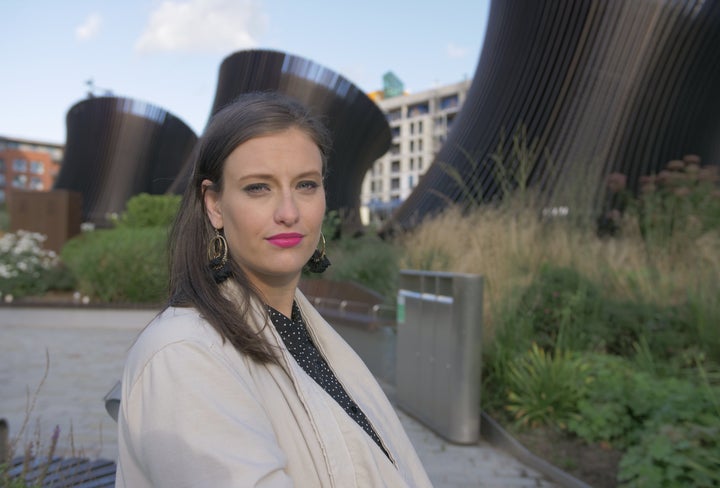 Disabled people avoid exercise as they fear being stripped of much-relied on benefits for appearing "too independent", campaigners say.
New research, published by Activity Alliance, says that almost half (47%) worry the government will cut their benefit if they seem too active for a disabled person.
But almost two-thirds (65%) said they rely on benefits to maintain a healthy lifestyle and that, without support, they could not afford travel, specialist equipment and paid-for exercise.
The study by the national body for disabled people in sport also found that four-in-five (83%) long to be more active.
Former British wheelchair athlete Carly Tait, who has cerebral palsy, told HuffPost that during her assessment for PIP her adapted car was almost removed, just four months before she was due to fly to Rio to compete in the Paralympics.
She said "the bottom fell out of my world" and feels the UK benefits system is "fraudulent".
The 32-year-old, from Wythenshawe in Manchester, had access to a car under the Motability charity scheme and needed it to train at her local club, the Stockport Harriers.
"Our benefits system is fraudulent. It is not there to benefit vulnerable members of society."
Of the benefits staff who interviewed her, she said: "You do feel like they are always asking the same question but in different ways, and you are very aware of it and that you can't trip yourself up - even though you are telling the truth about yourself.
"You feel that whatever you say may be taken out of context."
Two weeks after the assessment, Tait was told she was no longer eligible for the part of PIP that gave her access to the car.
"That car is 100% how I live an independent life but they decided I wasn't disabled enough," she said. "I was distraught and couldn't focus on my training – I couldn't even get around the track without breaking down in tears.
"It was an extremely distressing time in my life."
She added: "Our benefits system is fraudulent. It is not there to benefit vulnerable members of society."
Tait feels she retained access to the car because she caused "a bit of a media storm", and added: "There are enough financial barriers to sport as it is, especially with the high costs of adapted equipment for some disabled people, without the additional fear of losing benefits.
"We need to give all disabled people the same rights to be active that everyone else enjoys – and end the activity trap now."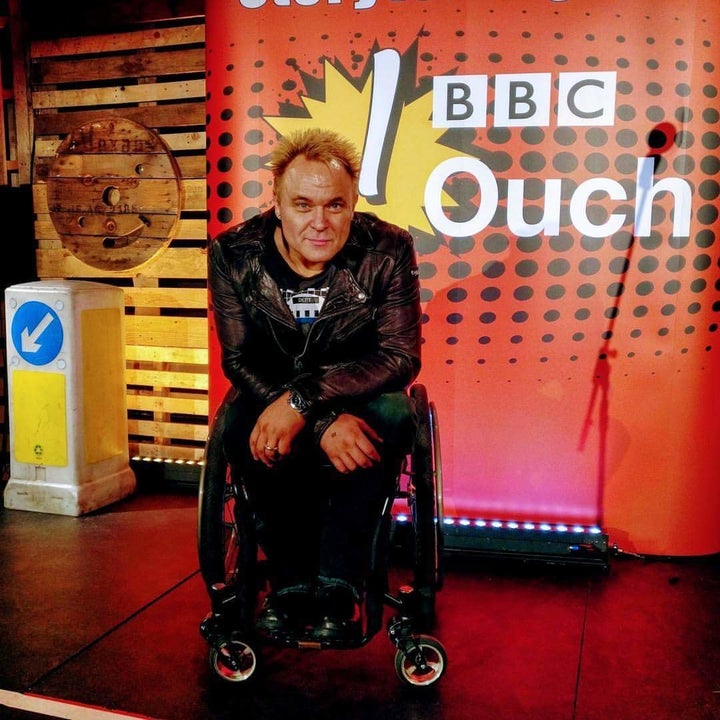 TV broadcaster and journalist Mik Scarlet, 53, runs a yoga blog online and has been a wheelchair user since his childhood, following complications from cancer treatment that resulted in paralysis.
"While my yoga blog has generally been well received, quite a few disabled people have contacted me saying they'd be concerned about trying it - in case they were considered fit enough to either work or receive a lower level of financial support."
The Birmingham Ability Counts League, the largest league of disabled footballers in England, had 455 players three years ago and now has just 250.
Alan Ringland, chairman and coach, said many are dropping out because they have lost benefits after PIP assessment.
The 62-year-old, said: "I've seen players who have lost their PIP and aren't able to attend anymore. When you see them again you see that they've not been as active as they were, often they have put on weight and over time their health may deteriorate.
"Playing football on a Sunday was one day where they really enjoyed themselves and if they don't take part anymore they can lose confidence, friendships, and the camaraderie that goes with that."
Andy Dalby-Welsh, deputy chief executive of Activity Alliance said the public needs to understand the reality of disabled people's lives.
He said: "The numbers within the report, although shocking, give us a starting point for change. We want to work with and across government to make active lives for disabled people possible.
"We would urge policy makers within national and local Government to take on board the calls for action within this report and the spirit with which it was written."
A Government spokesperson said: "We are committed to ensuring disabled people get the support they need and we're providing £5.4bn more on the main disability benefits this year than we did in 2010.
"PIP is a non means-tested benefit to help with the costs of someone's disability or health condition and under it 30% of people get the highest rate of support, compared with 15% under DLA. Assessments are based on a wide range of evidence to ensure people get the support they need."