Vibrant and stylish Naples, the stunning white sand beaches of Marco Island and the awe-inspiring wilderness of the Everglades: Florida's Paradise Coast has holiday vibes nailed.
A chilled alternative to the high-adrenaline, always-on atmosphere of Florida's theme parks, this sublime area gives you a chance to get back in touch with nature, try out some exciting water sports, tee off at one of 90 golf courses and lounge on idyllic beaches.
And, as all the locations are within easy exploring reach of each other, you could be beach lazing, adventuring into the Everglades and feasting on freshly caught seafood within a 12-hour time span.
Better yet, come 6 July, you can fly direct from London Gatwick to Fort Lauderdale-Hollywood International Airport with British Airways – just two hours east of this next-level destination. So, no excuses not to catch some fun time.
Here's how to make the most of your trip – away from the obvious trail.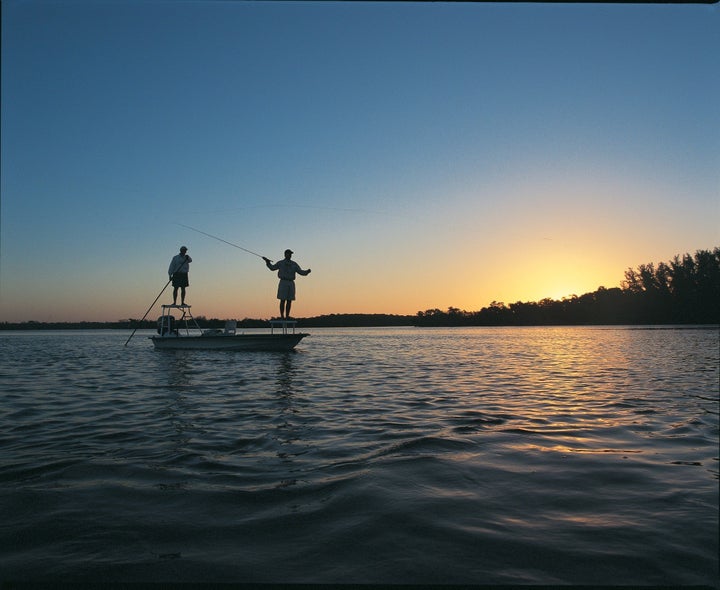 Explore Naples
Must-visits in this city scene include Fifth Avenue South: a beautiful place to stroll, with its palm-lined street of pastel-coloured houses and shops, as it's home to designer stores and boutiques. Third Street South in downtown Naples is also a great place to explore high street and designer stores.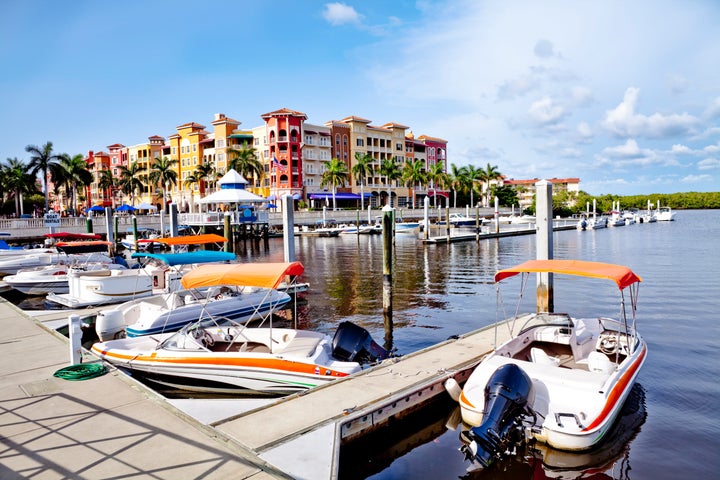 Naples Pier is a much-loved local landmark, dating back to 1888 when it was a freight and passenger dock. Restored in 2015, the pier is a popular spot to fish, people-watch, marvel at the luxury beachfront homes and scan the sea for dolphins. It's also the place to watch spectacular sunsets over the Gulf of Mexico.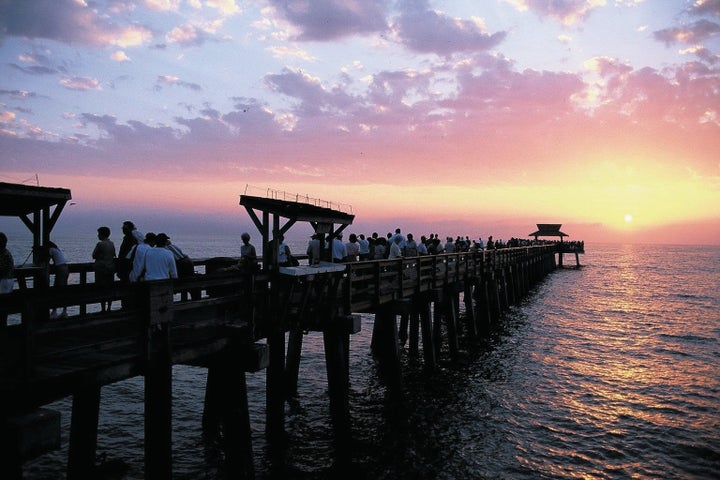 Chill in a beachy paradise
Marco Island, the largest of the mostly uninhabited Ten Thousand Islands, makes up the southern tip of the Paradise Coast. The island is home to some of the world's most beautiful beaches and offers access to both the Gulf of Mexico and the mangrove-lined estuaries of the Ten Thousand Islands. Stay at a beach resort and find seclusion and relaxation away from the rest of the world.
Want to explore? The possibilities are endless. Kayaking is the serene way to travel along the shoreline and through mangroves, easily manoeuvring from deep water to shallow. If you dream of a paradise island all to yourselves, you can rent a boat and steer to your chosen paradise for a super-romantic getaway.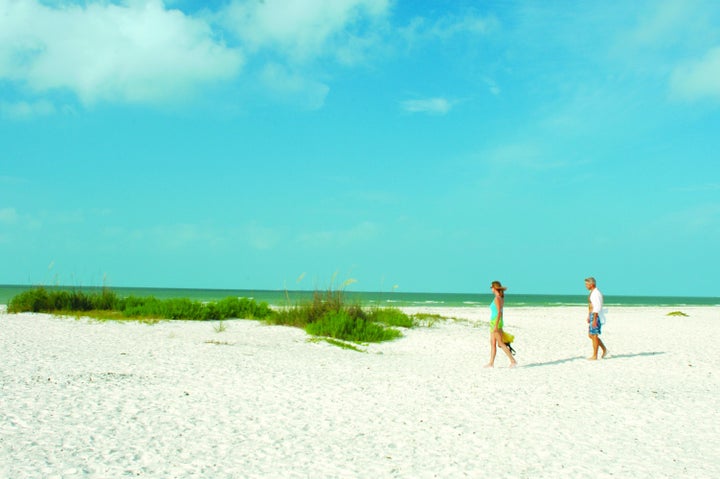 Water sports abound on Marco Island, from skimboarding, parasailing, Jet Skiing and stand-up paddle boarding to below-water action with snorkelling and diving.
Get up close to nature
Everglades City gives a glimpse into Florida's Paradise Coast's past with its grandiose town hall and museum and small town charm (the city's population totals less than 500). It's also the gateway to the Western Everglades and Everglades National Park, a world heritage site and home to an abundance of wildlife, including the Florida panther, alligators, turtles and rare orchids.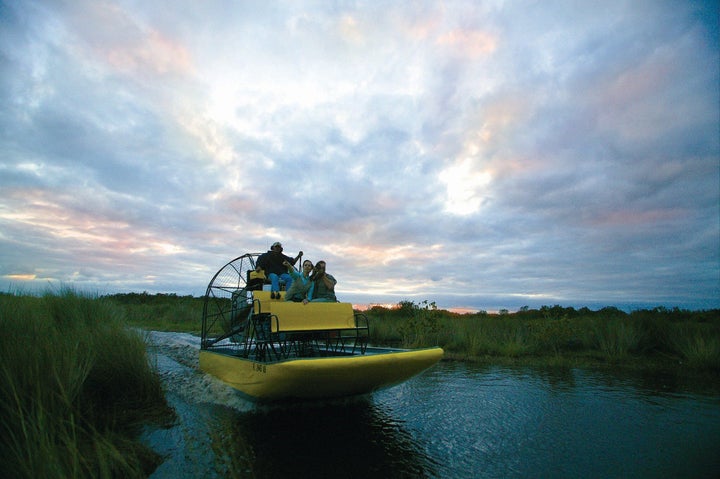 Positioned at one end of the Everglades Wilderness Waterway, this famous Everglades backcountry route links Everglades City to Flamingo. Everglades City is the best place to rent canoes or kayaks or hook up with a guided excursion with your trip captain.
If you are up for exploring, there is kayaking and canoeing through magnificent mangrove tunnels, a boat tour deep into the vast and silent jungle, a float plane for a bird's-eye view from above of the waterways and swamplands and, for a real rush, a thrilling airboat tour through mangroves and wide-open grasslands.
If you want to explore at your own pace, you can rent a houseboat complete with air con, shower and cooking facilities. You can drop anchor at whatever spot appeals and watch the sun set from your deck, miles from the crowd.
Big Cypress National Preserve has several ranger-led activities, including spotting manatees and alligators and 'wet and wild swamp walks' (sturdy boots and a change of clothes necessary) to take you off the beaten track.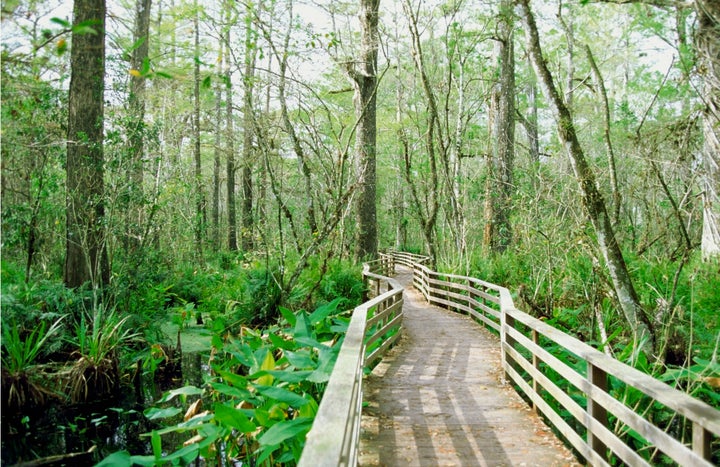 Audubon's Corkscrew Swamp Sanctuary has their famous two and a quarter mile boardwalk for a nature trail. The walk meanders through pine flatwood, wet prairie, around a marsh and finally into the largest old growth Bald Cypress forest in North America. These impressive trees, relatives of the redwood, tower 130 feet into the sky. Their massive branches are draped with mosses, lichens and ferns. The forest is also home to alligators, otters, white-tailed deer and red-bellied turtles. If you want to get properly stuck in, Corkscrew Swamp offer swamp walks through the ancient cypress swamp. Just make sure you bring your sturdy shoes.
British Airways (ba.com/florida) launch direct flights from the UK to Fort Lauderdale-Hollywood International Airport on 6 July 2017, which is just two hours east of Naples, Marco Island and the Everglades on Florida's Paradise Coast.