Alton Towers operator Merlin is due back in court on Monday over the Smiler rollercoaster crash which left two teenagers needing leg amputations and several other victims with serious injuries.
Merlin Attractions Operations Ltd has been warned to expect a "very large fine" for health and safety breaches which led to a carriage on the £18 million ride smashing into an empty car.
Several of those left trapped on the ride after the crash in June last year will attend a two-day sentencing hearing at Stafford Crown Court.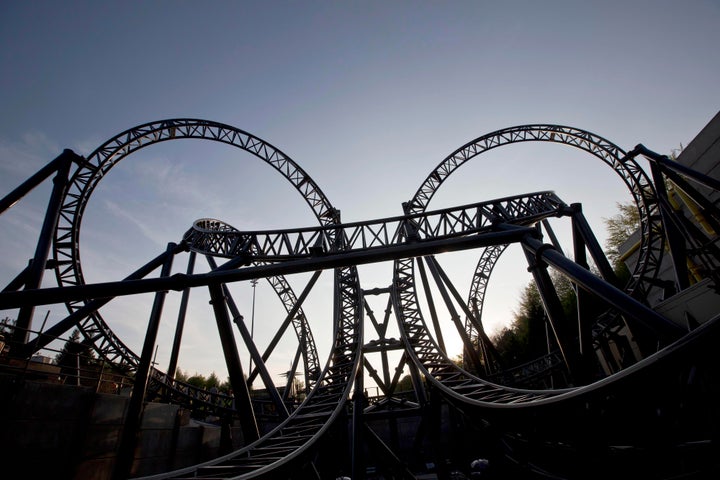 A court hearing in April this year was told Merlin had conducted an internal investigation following the incident, which established that a worker manually "overrode" the ride's governing computer system.
Indicating a guilty plea to breaching the Health and Safety at Work Act, Merlin's barrister told the previous hearing that the company accepted additional measures could have been taken to guard against safety risks.
Lawyers for the Health and Safety Executive (HSE) have said the 1.1-kilometre Smiler, which opened in 2013, never had "a proper settled system" for staff to follow when carriages stopped on-track.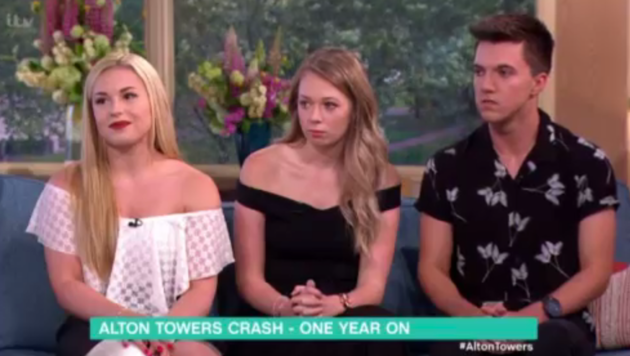 Following the crash, Vicky Balch, 21, lost her right leg after numerous surgeries attempting to save it and now uses a hydraulic artificial limb.
Leah Washington, 19, of Barnsley, also lost a leg and boyfriend Joe Pugh, 19, broke his knee caps.
Daniel Thorpe, 27 suffered a collapsed lung and leg injuries and Chanda Chauhan, 49 sustained internal injuries.
The group was trapped on the ride for several hours. On the first anniversary of the crash, Balch told ITV's This Morning she wasn't "feeling right" even as she waited to go on the ride and should have "stuck to my gut".
That feeling was soon replaced with pain, "so much pain".
"The pain... and we bumped into it (the carriage on the track) multiple times and we were swaying. I passed out. I was in so much pain, but I remember it.
"It was horrible, I wasn't unconscious very long at all. I remember just pouring with blood the entire time. I remember thinking I'll never walk again."
Balch said the year since the accident was "indescribable... you can't really compare it to anything".