Amanda Holden had a surprise in store when she arrived at the Heart studios on Friday, with the team putting on some very special celebrations for her in honour of her upcoming 50th birthday.
And in keeping with Mandy's personality, the whole thing was completely extra.
The Britain's Got Talent judge is turning the big 5-0 on Tuesday, and said she was "so grateful and overwhelmed at the thought and love" her Heart colleagues had made in her honour.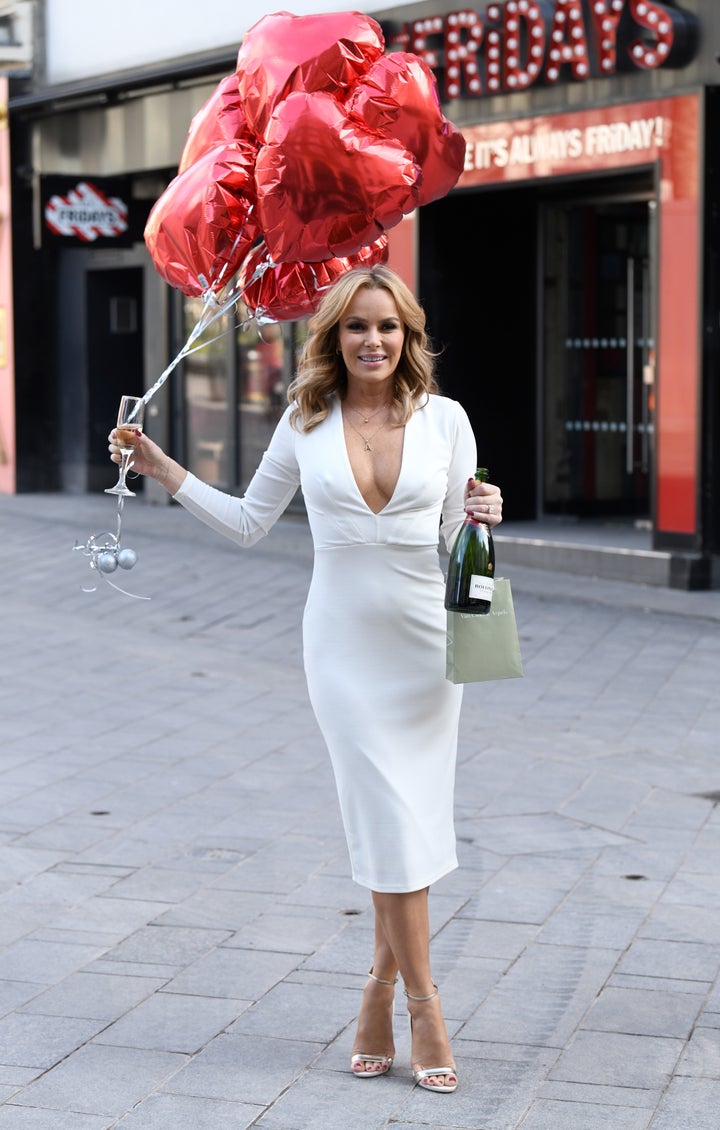 Her co-host Jamie Theakston told listeners: "Our very own Amanda Holden is celebrating her birthday – as a gentleman I wouldn't say how old – but what we thought we would do is pull together 50 of her favourite things."
These treats included a massage chair, a roast dinner, a cake and plenty of free-flowing drinks to get her in the mood for celebrating.
Posting a photo of herself lounging (and drinking prosecco at 6.30 in the morning!), she joked: "Celebrating my birthday early with my Heart family. So grateful and overwhelmed at the thought and love they've put into it. 50 of my favourite things."
A number of Amanda's famous friends also sent her birthday messages, including fellow BGT judge Alesha Dixon, who said: "Happy 50th birthday to my amazing TV wife. I love you very, very much and I'm absolutely gutted that we cannot celebrate today and celebrate with you, as you deserve to be celebrated, on this incredibly momentous occasion.
"Your 50th birthday! You still look 25, woman!"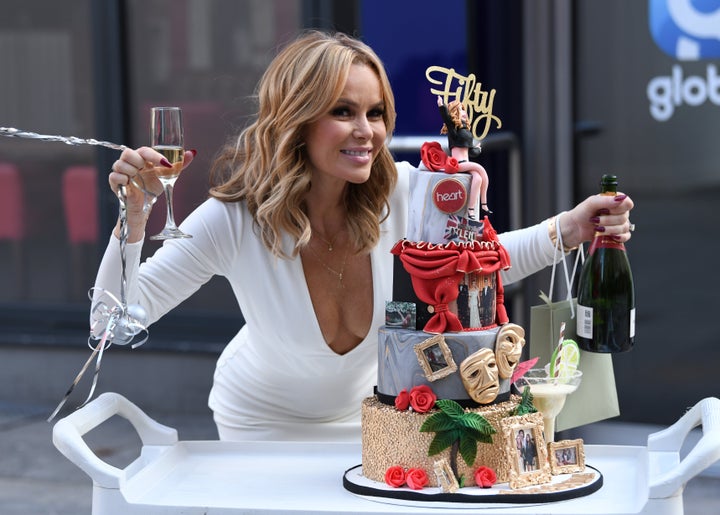 Piers Morgan also called in, telling Amanda: "I've actually got out of bed on my day off just to pay homage to the queen, Amanda Holden.
"You know what, I just think, seeing pictures of you drinking prosecco at 6.30am in the morning, it brings back such fond memories of working with you on Britain's Got Talent."
Considering this is just the appetiser, we can't wait to see what Amanda has in store on the day itself...
The Heart Breakfast Show airs weekdays from 6.30-10am.