Many kids are already getting on their parents' nerves as they remain off school during the coronavirus outbreak, but Amanda Holden's children might argue that it's actually the other way round.
The Britain's Got Talent judge has shared a video of her playing an especially cunning prank on her daughters, Lexi, 14, and Hollie, eight, tricking them into believing they would be going to school during weekends and holidays when things eventually get back to normal.
For April Fool's Day, Amanda told her girls that she'd received a letter from prime minister Boris Johnson outlining that their school hours would be extended for the foreseeable in order to catch up with the education they've missed during the pandemic.
Reading a pretend letter she'd mocked up to look official, Amanda said: "Listen to this, thank you all for all you've done so far by keeping your child at home during this quarantine period.
"Thanks to you, we will beat this virus quickly and return to normal by early 2021. This means your child would have missed nearly 200 days of school by the time we return to normality.
"I'd like to take this opportunity to reassure you we're doing everything we can to ensure your child's education is not spoilt anyway by this pandemic, and they will still grow to become world leaders.
"For this reason, when the schools do reopen we will quickly make up for lost time by not only teaching your children from Monday to Friday, but also making it compulsory for your child to attend school on Saturdays, Sundays, half-terms and holidays.
"We will review this in 2025, and hopefully your child will be back at the level of education we expect. Yours sincerely, Boris Johnson."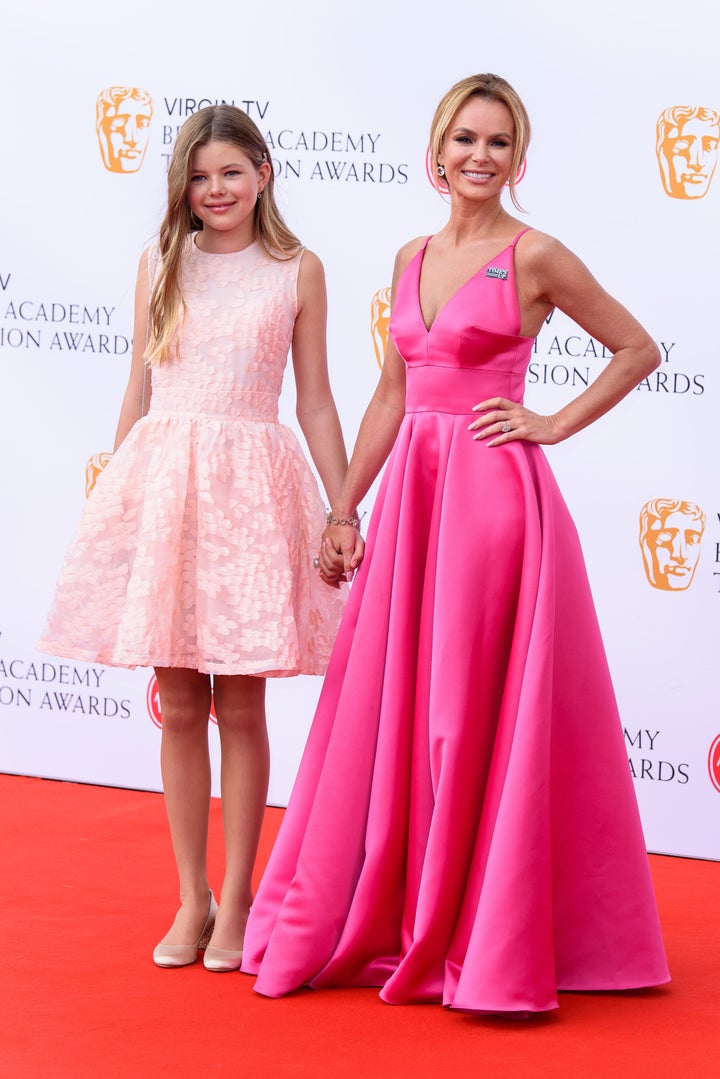 Amanda's youngest daughter Hollie was left confused, asking: "So I have to go school every weekend?"
"Starting from September, you go to school with no breaks," the TV personality replied.
Lexi was initially unbothered, remarking: "What about Christmas Day? It doesn't bother me!I t's not that bad," before realising: 'Wait, no summer holidays?'"
"Yes! That's what I'm saying," Amanda said. "No summer holidays, no Easter, no half-term."
This was enough to tip Hollie over the edge, who stormed out of the room and slammed the kitchen door.
Posting the video on Instagram, Amanda wrote: "When the #Boris sends mummy an official letter about new school hours ... 🤣 #AprilFools."
The prank certainly amused her famous friends, with Olly Murs, Piers Morgan Perrie Edwards, Alesha Dixon and Gethin Jones all commenting with laughing emojis under her post.
Amanda's close pal, former EastEnders star Tracy Ann Oberman, branded her "Cruella" for doing the prank.
Amanda will be back on screens next weekend when Britain's Got Talent returns for a new series.
However, while the pre-recorded auditions will air as normal, ITV has confirmed the live shows – which usually air over the last week of May – will be postponed under later in the year due to the coronavirus pandemic.