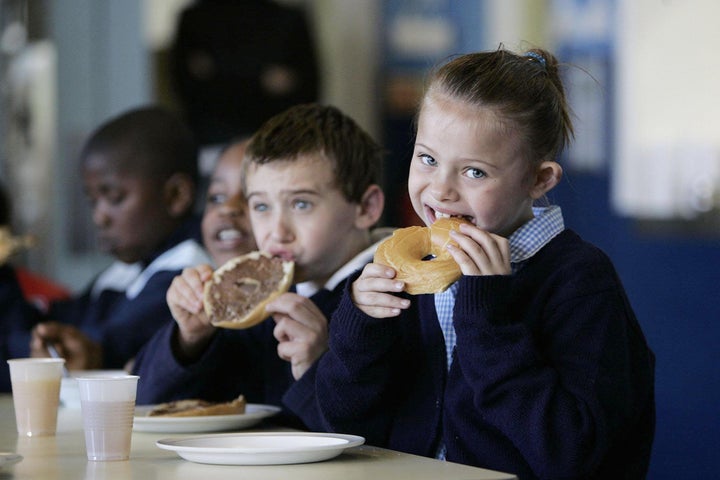 Amazon has committed to funding 700,000 school breakfasts for over 3,800 children in the current academic year.
The American retail giant will partner with Magic Breakfast to deliver the food to 57 schools near to its headquarters and warehouses across Britain.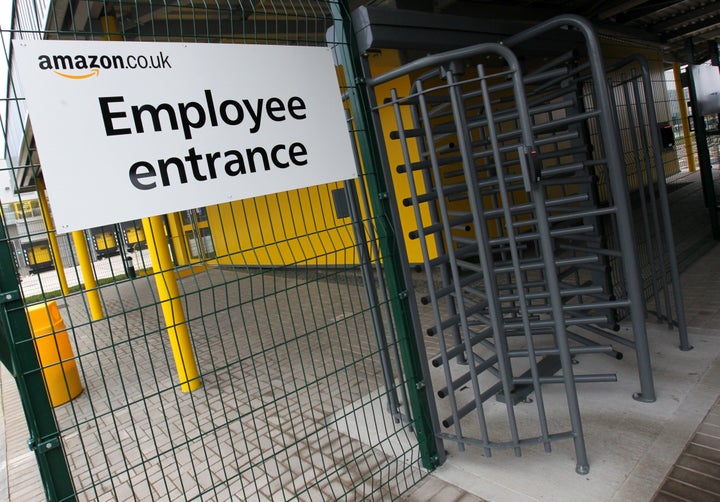 Research by the Education Endowment Foundation together with the Institute for Fiscal Studies found breakfast clubs can boost reading, writing and maths results by the equivalent of two months' progress over the course of a year.
Magic Breakfast founder Carmel McConnell told The Huffington Post UK: "I was really shocked to find this problem. I just thought that child, for whatever reason, it's not their fault they wake up in the morning without food and miss their morning at school because they're hungry.
"We want there to be a national school breakfast programme so every child understands you need good food in you to do well at school.
"We think three or four thousands schools across the UK are struggling because of hunger.
"The teachers are having to bring in food, they spend half an hour of a class to find biscuits or something because their pupils are hungry.
"Our approach, which is quite challenging for schools, is really strong when it is universal - when every child regardless of background can have a breakfast.
"In all the dealings I've had with Amazon, it's very clear they want to back something that makes a significant difference to these children's lives.
"It has to be about nutrition and saying these children are under resourced through no fault of their own. Amazon is opening up the resources of a fantastic company."
The firm will sit alongside Quaker Oats, Tropicana and Bagel Nash in helping Magic Breakfast feed the organisation's current roster of over 31,000 children each day.
The initiative is funded through Amazon's community programme which focuses on helping children develop essential skills in the digital age.
It is thought around half a million children go hungry before school across the UK. Magic Breakfast said it had around 300 schools on its waiting list.
Doug Gurr, UK Country Manager at Amazon, said: "A good primary education plays such an important role in helping kids build the skills and confidence they need to succeed in today's increasingly high-skilled economy.
"Every child, regardless of background, should get an equal chance to excel at school, and we should not allow hunger to be a barrier to getting a great education."