Labour Shadow Cabinet ministers have been accused of 'rank hypocrisy' after it emerged that Ed Miliband had called for lists of firms which employ high numbers of foreign workers.
The former Labour leader's proposal four years ago sounded very similar to a plan floated by Home Secretary Amber Rudd, which has been lambasted by both business and the Opposition.
Rudd had to fend of accusations of 'racism', and was even compared to Adolf Hitler, after she used her Tory conference speech to suggest 'name-and-shame' lists of firms which hired too many people from overseas.
But in 2012 Miliband himself said if Labour was in power it would require employers with more than 25% foreign staff to notify local Job Centres in a bid to get more British-born employees hired.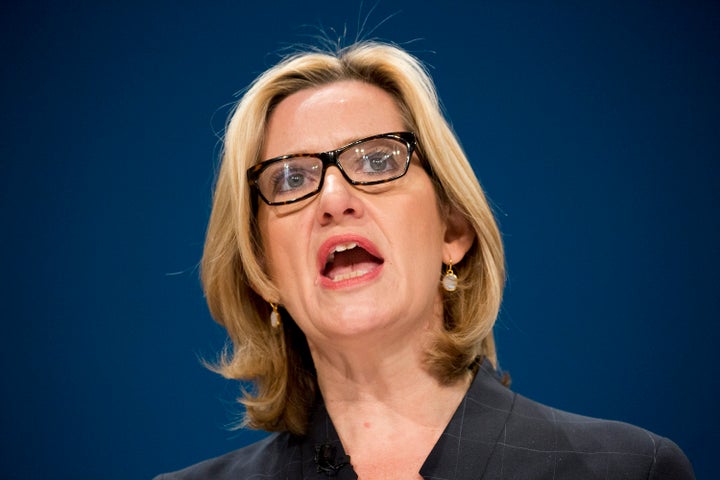 "Where there is a problem in sectors identified, we need to make it possible for action to be taken at a local level," he said.

"We should survey employers and where there are for example more than 25% migrant workers - double the average share in the economy - Jobcentre Plus should at least be notified.

"Not to impose a quota, because it can't do that, and it's not the right thing to do, but to help identify there a problem might be a problem here, maybe we need to do something about the training of workers here.

"To get them the skills they need to compete to have a fair crack of the whip. Then we can set about providing the training to fix it."
Emily Thornberry, and Andy Burnham, both former members of Miliband's shadow team, this week attacked both Rudd and Theresa May for the Conservatives' tougher line on foreign workers.
But after the emergence of the Miliband video, a Conservative spokesman told HuffPost UK: 'It's another case of 'do as I say, not as I do' from a divisive Labour Party.
"Former Shadow Cabinet Ministers like Andy Burnham and Emily Thornberry were perfectly happy to defend Ed Miliband, but now want to ignore the will of the public and stand in the way of any action to make our immigration system work better for ordinary, working-class people."
A new YouGov poll also today revealed that Rudd's plans - to make firms publish what proportion of their workforce is non-British - was very popular across most of society.
Overall, 59% of people say they either strongly or somewhat support the proposals – more than double the 26% who somewhat or strongly oppose them.
And a majority (51%) of Labour voters back the idea. Some 86% of UKIP voters and 73% of Tory voters support it too. Even among Lib Dem voters it is supported more than opposed (48% to 37%).
Only SNP voters were not in obvious support – split 46%/46% over the policy.
Business - and the FT newspaper - attacked the Rudd plan this week as an attempt to give firms 'a badge of shame' for hiring talented overseas staff.
Jeremy Corbyn, who was never in the Miliband team, put out a strong statement on Wednesday condemning the Tory conference's focus on immigration.
But Rudd insisted on the BBC this week that her plans could be one way to "flush out" companies abusing existing rules and "nudge them into better behaviour".
"We should be able to have a conversation about the skills we need. I don't think we should have a situation where we can't talk about immigration.
"We must not ignore the fact that people want to talk about immigration and if we do talk about immigration don't call me a racist."