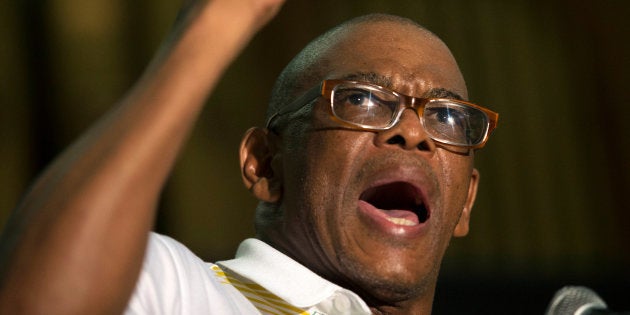 The ANC in the Free State could face yet another court challenge over its newly elected leadership, Daily Maverick reported. Disgruntled party members reportedly want to return to the courts, in a move similar to their successful 2017 court challenge, citing irregularities in the weekend's elective conference.
The party's new leadership was elected in Mangaung at the weekend, with roads and transport MEC Sam Mashinini now the elected chairperson and William Bulwane as his deputy. The provincial secretary of the party is Paseka Nompondo and Mamiki Qabathe is the deputy secretary. Sefor Siso Ntombela is reportedly the treasurer.
The party had to elect new leadership after its long-standing provincial chairperson, Ace Magashule, was elected as national secretary general of the ANC. Some members of the party had already threatened court action before the weekend's conference, saying they were only informed of the conference at short notice, via social media channels.
According to IOL, Mashinini was elected unopposed, and will probably take over as the premier fo the province after next year's general elections. The election was mostly closed to the media, according to IOL, and journalists were only allowed in to witness the announcement of the winners.
At the conference, provincial task team convenor Paseka Nompondo called on members to use internal processes to "deal with their dissatisfaction".
"There is a growing tendency to use [courts] to force the organisation to accept minority views," she said.
But Sello Dithebe, one of the ANC members behind the 2017 court case, told Daily Maverick that there had been "a great deal of cheating and manipulation" at the weekend's conference, and said it was "nothing more than a shameless charade".
"We have very good and strong grounds for going to court and winning," he reportedly said.
According to Dithebe, the conference was signed off on by Magashule despite not meeting his own criteria for letting the conference go ahead, including the submission of all branch audits.
But AND Free State spokesperson said the disgruntled members merely wanted to "vulgarise" the ANC processes and said the internal processes had been adhered to.
They reportedly accused Magashule of trying to control the conference to stay in power.
A former campaigner for the anti-Magashule grouping, Monnapule Ntamo, said, "We say we cannot have a conference when ANC structures are not functional in this province. Not a single branch had gone to the [branch general meeting]. There are serious disputes of which Siyabonga Cwele, who is our deployees coordinator, is aware."
Related