The energy minister, who is facing May to be the next Prime Minister, explains she sees "people as people" and doesn't identify with the term feminism.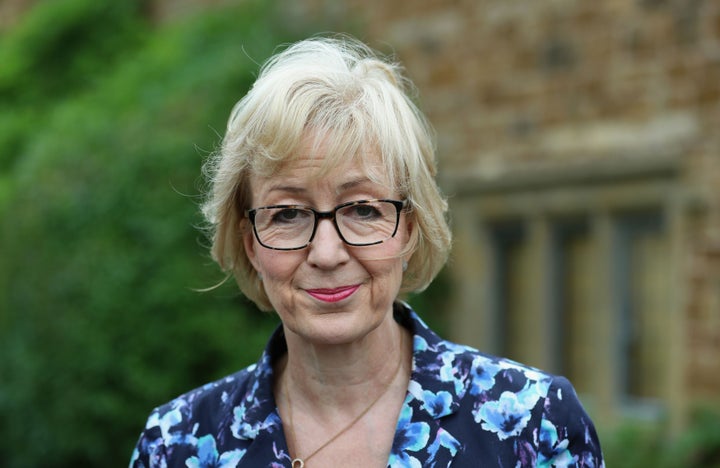 Leadsom's thoughts on feminism in the interview published on Saturday can be read in full here:
"I'm not a feminist because I'm not anti-men, I just see people as people. I'm never happy to see women written out of the picture . . . but feminism is a term that's been used to abuse men so I don't identify with it."
Her comments on feminism sparked a backlash online as critics claimed she had misunderstood the meaning of feminism, was wrong to equate it with hating men, and should perhaps look it up in a dictionary.
"If Leadsom thinks being feminist means being anti-man, I wonder if she understands feminism," one commenter said.
Another called her an "utter disgrace" while others pointed out that without feminism she would never have been able to vote, let alone run to lead the country.
The Times piece claimed Leadsom was "ruthless" in her campaign to be the next prime minister, including in her comments on Theresa May not having children.
Leadsom said: "I am sure Theresa will be really sad she doesn't have children so I don't want this to be 'Andrea has children, Theresa hasn't' because I think that would be really horrible, but genuinely I feel that being a mum means you have a very real stake in the future of our country, a tangible stake.
"She possibly has nieces, nephews, lots of people, but I have children who are going to have children who will directly be a part of what happens next."
Leadsom said that she was glad to be competing against another woman for the top job because "It's great for this country to have female role models and see women showing the confidence and desire to reach the top."
She argued that a female leader could reduce the "confrontational, aggressive nature of politics" caused by Westminster being domianted by men.
Leadsom said her mother - who divorced at 25 and had two jobs to support her three children alone - was her inspiration, saying: "She really taught us the world doesn't owe you a living, you don't rely on a man you make your own way."
Popular in the Community