Andrew Neil has launched a blistering attack on left-wing politics for letting anti-Semitism flourish.
He said: "Now serious academic studies illustrate what I mean or provide the evidence. The study by the University of Oslo concluded that in Europe, the main rise of anti-Semitism was not from Islamists as you would expect but also from the left. But it is not just academic studies; it is also obvious from casual observation."
Neil then turned on the Labour Party.
He said: "At the Labour Conference, in a fringe meeting, but official enough to be on the official programme of the Labour Party Conference, one person – a chair of the fringe meeting – asked "We demand the right to debate 'Holocaust: Yes or No'". What did he mean, 'Holocaust: Yes or No?': 'Yes or No, it happened?'; 'Yes or No, it's a good or bad thing?'; 'Yes or No, we should have another go at it?' Why ask 'Yes or No?' at a mainstream political party on the Holocaust? And yet he did. And the people involved are still members of the Labour Party.
Jeremy Corbyn denied that Labour is the "nasty party" following the conference, adding: "Nobody should be abused, whoever they are. We have just passed a motion on racism and anti-Semitism which is comprehensive and inclusive and is supported by all wings of the party and unanimously agreed by our national executive.
"Anyone using anti-Semitic language, anyone using any form of racist language, is completely at odds with the beliefs of this party."
Neil said: "We have the former Labour mayor of this city, intentionally linking Zionism in Germany in the 1930s with the Nazis based on the ramblings of an obscure Trotskyite historian.
"We know what he was doing; there can be no bigger insult to link Zionism with Nazi Germany or the Jews with Nazi Germany. We know what he was doing, it is clear as night follows day. But he is still regarded as a respectable politician in this country."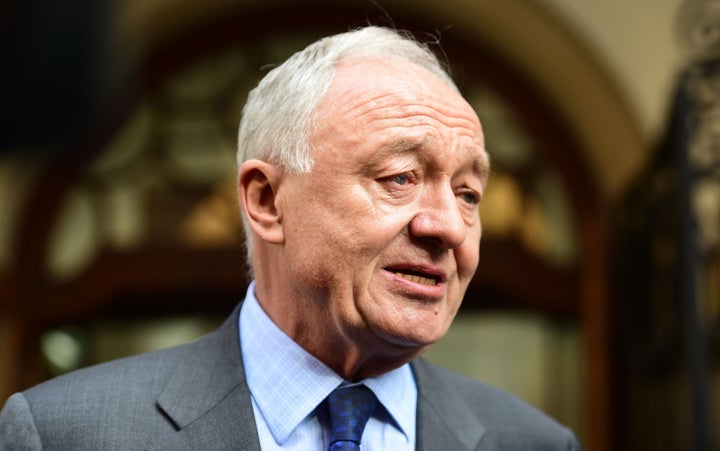 Neil added: "Now it's not obviously just anti-Semitism, but this is the very climate, the atmosphere in which anti-Semitism survives and indeed prospers. It means that never before has there been a greater importance of robust independent well-financed journalism to deal with these conspiracy theories and the fake news that so quickly take root.
Other accusations of anti-Semitism against the Labour Party have involved Jackie Walker, the former chair of grassroots movement Momentum.
Walker was suspended twice from the party over criticism of Holocaust Memorial Day and claims that Jewish people financed the slave trade.
The Daily Politics and This Week presenter also took issue with the left's perceived failure to criticise radical Islam.
"There is a reluctance and therefore if you are not prepared to criticise what is the main source of anti-Semitism in the world today, then you may have trouble realising just how serious it is," he told the audience.
Neil also claimed that there was the same "hatred of Israel" on both the left and right.
He said: "And then of course, on the left as there is on the hard right, a dislike of Israel.
"When it turns into hatred beyond normal criticism of foreign policy at a state's conduct, which we are all free to do and which every country must be subject to, when it turns to hatred, you and I know that when hatred is in the vanguard, anti-Semitism flourishes.
"And related to that, it has become a cover because since the Holocaust, obviously anti-Semitism is no longer respectable. It was in the 1930s, it was in the 1920s, the Holocaust obviously changed that. But anti-Zionism on the left is respectable and quite often that is used as a cover."
Despite his criticism of Labour, his words were still praised ex-Labour MP Tristram Hunt:
Communities secretary Sajid Javid and Tory MP Stephen Crabb also praised Neil's words:
Neil has regularly received praise for his heated monologues, which have tackled issues ranging from terrorism to the BBC gender pay gap.