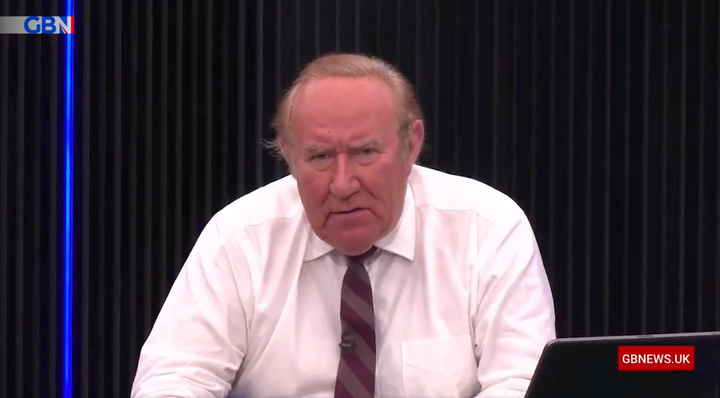 Andrew Neil is understood to be delaying his return to GB News following a break of more than two months – with reports even suggesting the veteran broadcaster is set to leave the channel he was instrumental in launching.
On Friday, former Sky News presenter Colin Brazier said he would once again be in the presenting chair of Neil's show on Monday.
While The Times initially reported Neil will "not return on Monday as expected", The Telegraph went as far as to suggest Neil is "set to quit".
All the reports point to the journalist's frustration with the channel's shambolic launch and clashes with executives.
Neil, who is the channel's chair, has largely been absent from the station after announcing a break two weeks into GB News' launch, and has hosted just eight of the 52 episodes of the show that bears his name.
He appeared, via video link, on Nigel Farage's programme in August 20 to discuss the crisis in Afghanistan.
The speculation lit up Media Twitter on Friday evening.
GB News was positioned as a rival to the news and current affairs offerings of BBC and Sky.
Neil said the channel would not be "another echo chamber for the metropolitan mindset that already dominates so much of the media".
However, GB News has faced accusations it will be broadcasting US-style partisan news shows in the UK – criticism that has grown since Farage has become one of the channel's big attractions.
In July, Neil said the channel was "finding its feet" but had a "great future" amid reports the channel's director of news and programmes, John McAndrew.
He tweeted at the time: "Start ups are fraught and fractious. @GBNEWS is no exception.
"But the news channel is finding its feet and has a great future. Watch this space."