Angela Eagle has formally launched her leadership challenge to Jeremy Corbyn, vowing to bring Labour out of its "dark times" to form a credible opposition to the Tory Government.
The former Shadow Business Secretary said that the country was facing a crisis after the Brexit vote and needed a strong Labour party that was upto the task.
"Jeremy Corbyn is unable to provide the leadership," she said. "I will not stand back and allow Britain to become a one party Tory state. We owe too much to the millions in our country who look to us to help them make a better life."
In a bid to unite the party, she added: "I'm not a Blairite. I'm not a Brownite. I'm not a Corbynista. I am my own woman. A strong Labour woman."
At the event in central London - which was packed with MPs such as Harriet Harman, Margaret Hodge, Dan Jarvis and Alan Johnson - she said: "More like 'Return of the Jedi'! I've parked by light saber at the back..."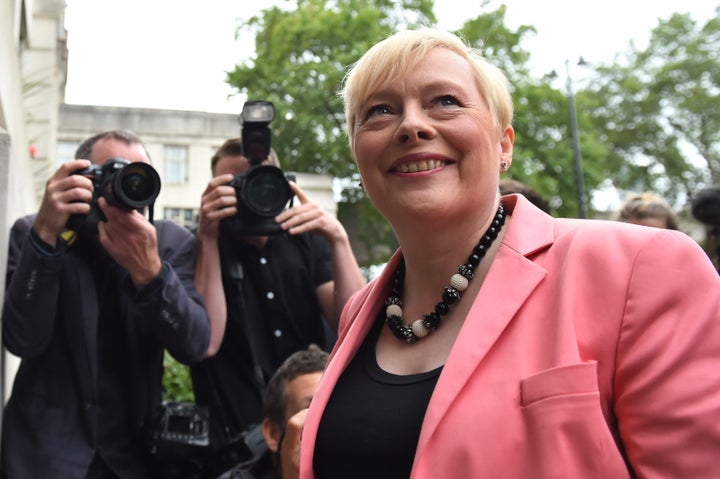 Eagle also hit back at Unite General Secretary Len McCluskey, who today said she and other plotters would "be branded forever with the mark of infamy for betraying their party and their country, for putting their selfish interests first".
In a speech, he wondered if Eagle had given "thirty seconds thought as to how this would help the workers at Tata, fighting for a future made still more uncertain by Brexit? And the oil and gas industry facing obliteration? Or have they been abandoned in their moment of need?"
Eagle told HuffPost UK: "I've known Len since I was 16. And he knows I spent a lot of time as Shadow Business Secretary dealing directly with Tata and saving British steel.
"I think I did a good job to get the Government to look again and it's only because of that that we are going to have a steel industry left. And Len knows that."
McCluskey later slammed MPs who plotted against Corbyn as "sinister individuals" who had attacked "a decent man, a kind man" who had a mandate from Labour members.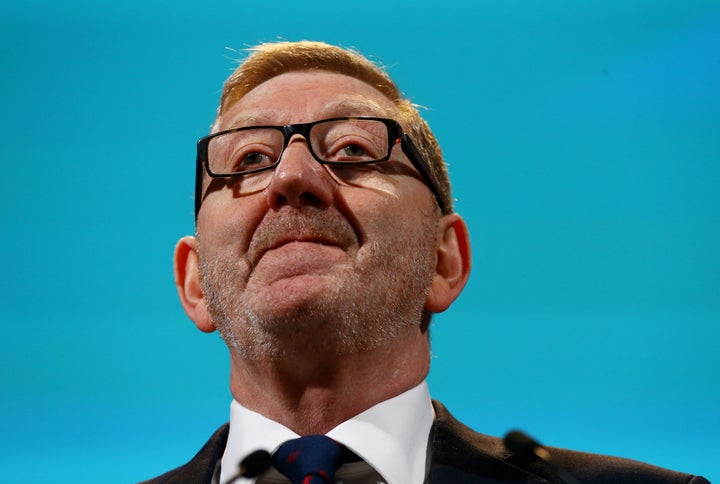 During the launch, Eagle was told that Andrea Leadsom had pulled out of the Tory leadership race.
She asked why she could herself beat Theresa May in a general election. "Because she's a Tory!" Eagle replied.
Labour MPs have overwhelmingly backed a vote of 'no confidence' in Corbyn, but it will now be upto the party's ruling National Executive Committee (NEC) to decide this week if he can automatically get on the ballot paper in any leadership race.
Corbyn's team have received legal advice that he does not need the required 51 MPs or MEPs for a leadership bid. However, rival legal advice suggests he may have to get the nominations.
And rival leadership contender Owen Smith has yet to declare whether he too will go ahead with a candidacy or will unite behind Eagle.
In her speech, she said: "I would not do this if I did not think I could be a good Prime Minister for Britain. These are dark times for Labour. And they are dangerous times for our country."
Eagle said that the Brexit vote was for many "a howl of pain". "I am a person who brings people together, I don't drive them apart," she said. "I will unite, I will not divide. I can bring our party together again."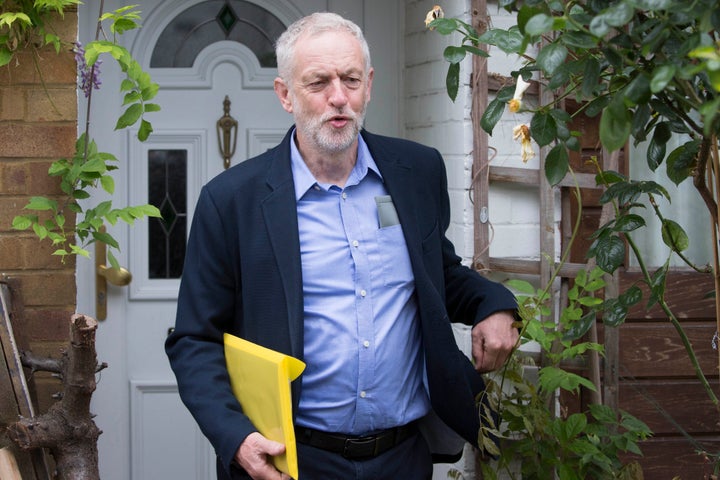 Eagle pointedly said that she believed in "practical" politics, a reference to the belief among Labour MPs that Corbyn cannot win elections needed to put his principles into action.
"I stand for hope, not grievance. I stand for equality, for social justice, for social mobility.
"I am a practical socialist driven by a strong set of values who wants to get things done."
With a room packed with plenty of women MPs, Eagle stressed how the May leadership of the Tories could leave Labour outflanked.
But she also hit out at the repeated abuse that many female and male Labour MPs have received on social media for their decision to oust Corbyn
"A kinder politics must be a reality, not just an empty slogan," she said.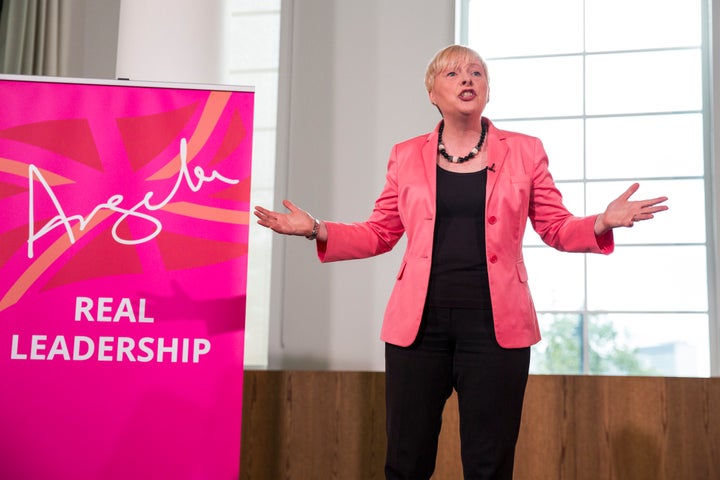 Eagle rejected suggestions that her own local constituency Labour party - as revealed by HuffPostUK - wanted her to back Corbyn.
She said: "There are some people who are making a noise, but they are a tiny minority of people who were thrown out in the 1990s, who have come back. I can cope with that."
Asked if she was doomed to fail, given the huge support for Corbyn among party members, who backed him by nearly 60% in last year's landslide leadership election, Eagle replied: "I don't go in for suicide missions."
"I am really clear that I am the best person to lead this party through these difficult times," she said.
"I've got the experience. I'm tough, I can make the right decisions and I'm ready to take on anyone who stands and win."