Angela Merkel has condemned Donald Trump's ban on people travelling to America from seven Muslim countries, after Theresa May has doggedly tried to avoid commenting in detail on it.
The German Chancellor said his executive order went against her "interpretation of the basic tenets of international refugee support and cooperation".
She told a press conference on Monday: "The necessary and decisive fight against terrorism does not justify a general suspicion against people of a certain belief ― in this case people of Muslim belief or people from a certain country...
"That way of thinking is against my interpretation of the basic tenets of international refugee support and cooperation."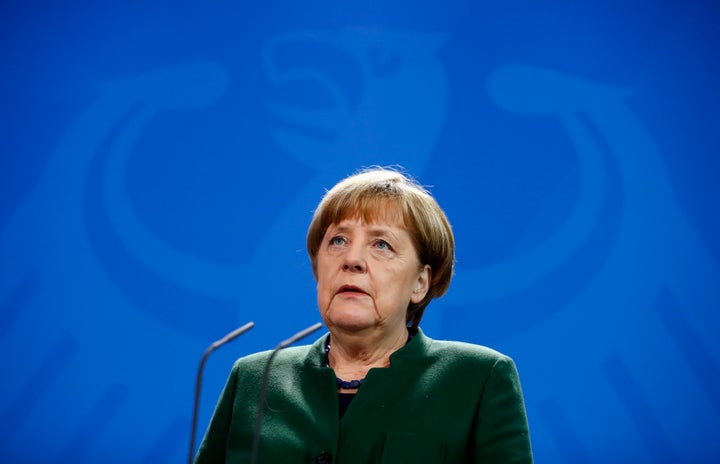 By contrast, May has said simply: "We do not agree with this kind of approach."
She had initially dodged questions over Trump's travel and refugee ban but finally criticised the executive order more than 12 hours later.
It was signed on Friday, the day May had visited Trump in an effort to establish close ties with Trump as Britain prepares to leave the EU. The pair even held hands briefly during the visit.
Trump's ban applies to those trying to reach America from Syria, where the bloody civil war has forced hundreds of thousands to flee their homes.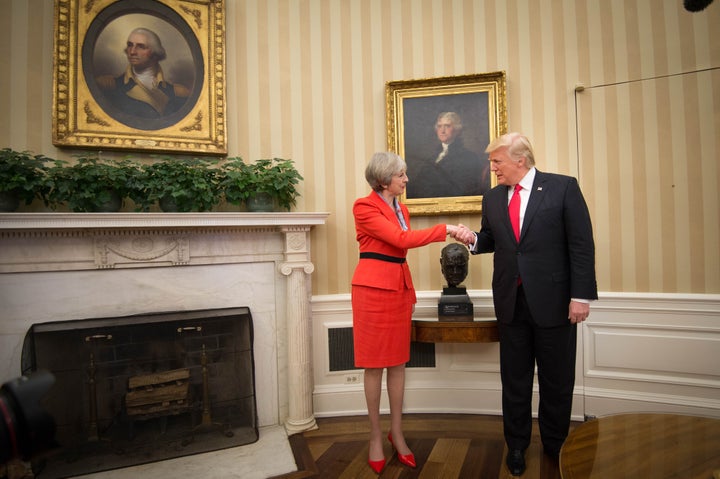 "The Geneva refugee convention requires the international community to take in war refugees on humanitarian grounds," a spokesperson for Merkel later said. "All signatory states are obligated to do. The German government explained this policy in their call."
May also invited Trump on a state visit to Britain during her Washington trip - something more than a million people have now signed a petition to protest.
Labour MP Mike Gapes called her "Theresa the appeaser" while Dennis Skinner said she was "walking hand in hand with a fascist".
Johnson was urged to "have the guts to speak out for the sake of history" but he resisted, only saying that Trump's ban was "wrong".