Picture the scene – you've popped into your local H&M for some basics, you're perusing the rails, only to look up and spot one of the world's biggest stars.
Well that was what happened to shoppers at a store on Oxford Street this week, when actual Angelina Jolie popped into Hennies.
The Hollywood actor was pictured grabbing some bargains with her 13-year-old daughter Vivienne in London on Tuesday.
We wonder if she asked to keep the hangers?
Angelina has been in town ahead of the UK premiere of her latest film The Eternals, after touching down from Italy earlier in the week.
Angelina's 16-year-old daughter Zahara even got to wear her mother's 2014 Oscars dress to the event.
Ange explained to Entertainment Tonight on the red carpet that the family recycled their outfits from some of her old looks.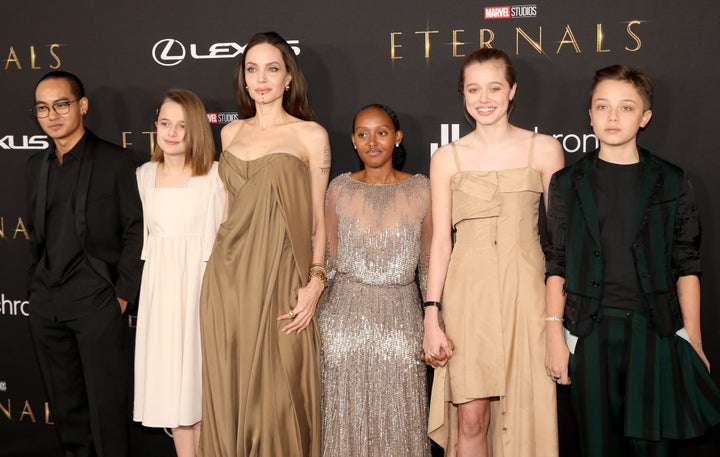 "My kids are all mixed with vintage, and in my old Oscars dress," she said. "We did all vintage and upcycled my old stuff."
Angelina stars as elite warrior Thena in Eternals, alongside an all-star cast that includes Gemma Chan, Richard Madden, Kumail Nanjiani, Brian Tyree Henry, Kit Harington and Salma Hayek.
The new Marvel film will hit cinemas on 5 November.