A protester was shot at an anti-Trump rally in Portland as demonstrations that have raged across the US since Wednesday turned violent.
Police in Oregon said a man was shot on Morrison Bridge early on Saturday morning and had been taken to hospital with non-life-threatening injuries.
Local media reports suggested he had been shot several times after arguing with a man who was driving a car.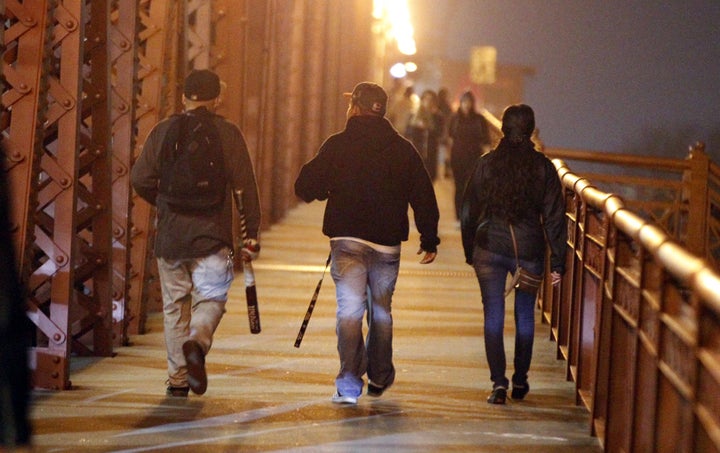 Police are still looking for the suspect.
A police news release said the suspect fired multiple shots at the victim before fleeing the scene.
Since Donald Trump's election win on Tuesday, thousands of people across the US, spurred by fear and outrage, have taken to the streets in largely non-violent protests.
Police on Saturday morning said on Twitter that they were "investigating shooting on Morrison Bridge. One person down. Everyone needs to leave the area immediately!"
Earlier police had tweeted that protesters were headed to the bridge, which spans the Willamette River.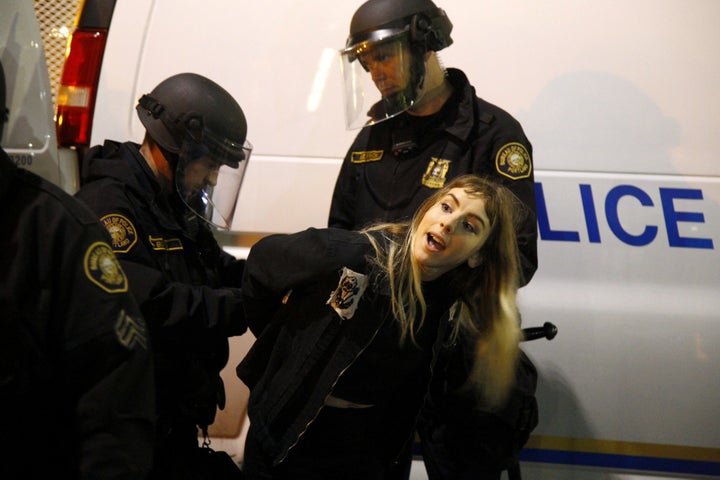 Authorities were asking potential witnesses to "line up on the south side of the bridge and wait to talk to police."
No further information was released.
On Friday night, police said they used flash-bang grenades to disperse a crowd filled with hundreds of people in the area downtown area.
The spirited demonstrations Friday on college campuses and along downtown streets were mostly peaceful following previous outbreaks of window-smashing and fire-setting.