Internet prankster Julius Dein is back again, and this time he's somehow managed to convince a bunch of people that two electric toothbrush heads are actually Apple's new wireless earphones.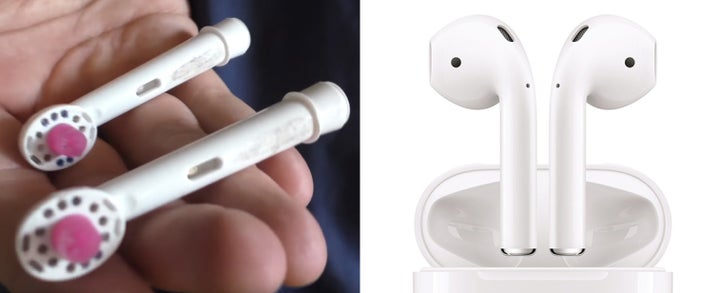 A surprising number of people actually fell for the prank, putting the toothbrushes into their ears and commenting on the innovative new style.
The jokester's victims also got to listen to music through the "earphones" - with the help of someone sneaking up behind them with a pair of speakers.