From Apple's controversial decision to ditch the headphone jack to the removal of the Home button it sounds like the iPhone 7 will be a radical overhaul of the iconic smartphone.
Well it might on paper seem that way but if leaked images are anything go by then it'll actually share a striking resemblance to the iPhone 6s.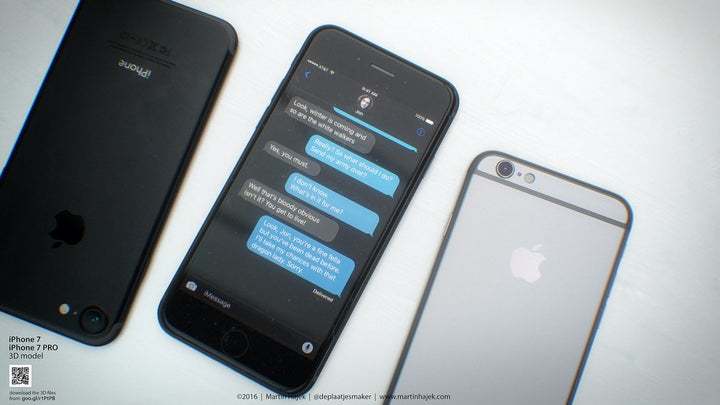 As you can see Martin has reimagined the iPhone 7 in a new black colour which should compliment the brushed/glossy black Apple Watch design.
You'll also notice that iOS looks different too, taking a previous rumour that iOS 10 would come with a 'dark mode' that would allow the phone to display black menu screens thus giving your eyes a break while helping with battery life.
It looks like this feature won't be arriving on iOS 10 for now but that's not to say that Apple won't unveil it either during the launch or later in the year.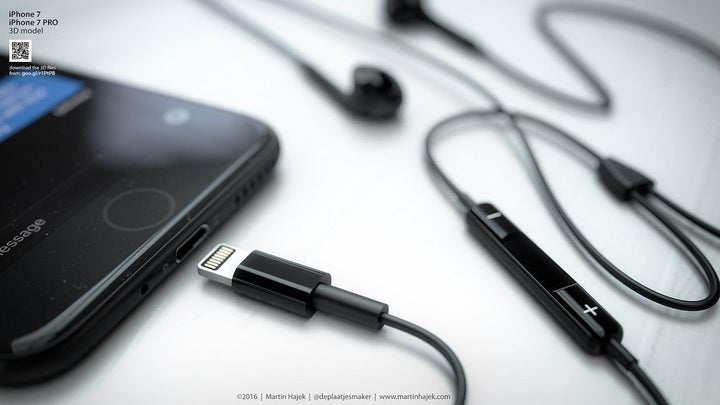 That's right, the headphone jack is no more. This has long been a rumoured feature for the iPhone going forward and as you can see Martin's renders show a world without it.
Instead he's created a concept for what could be the new Apple Earphones. Matching the iPhone's black design these new earphones would connect via the Lightning port on the bottom allowing for higher-quality audio and increased smart function through the in-line remote.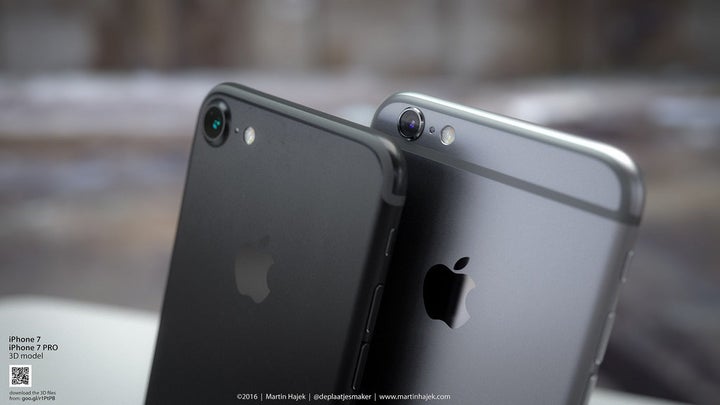 While the changes are subtle, what you're looking at is the potentially new and improved camera that will appear on the iPhone 7.
Hajek has interestingly ditched the dual-camera idea for this render, instead using the leaked iPhone case images as a template for how it will look.
Sadly the sensor will still protrude from the phone which, thanks to its current position, does mean your iPhone will never truly sit flat on a table. It's the little things isn't it.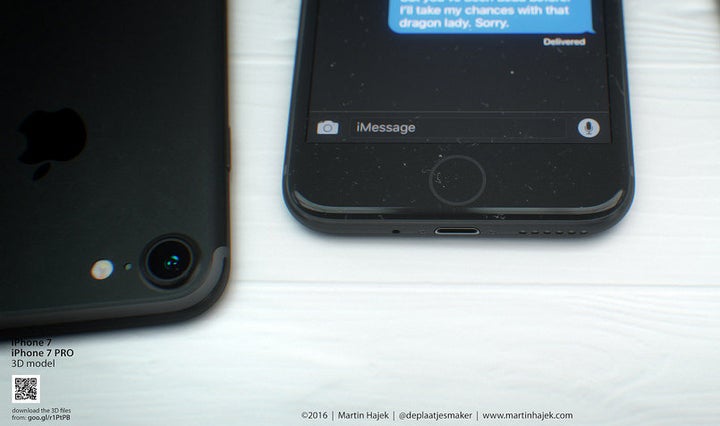 Finally you'll notice that the home button is looking very different. Instead of a clickable button Hajek imagines the iPhone 7 with a new Touch ID home button that's integrated into the glass at the bottom.
Rather than having to physically click the home button it would be a seamless flat panel.
Why? Well it reduces the moving parts for Apple which for them is always a plus and for us it could be a sign that the iPhone 7 will have some element of waterproofing.
A waterproof iPhone 7 would be a joy for many people and in fact we've already seen hints in the iPhone 6s that Apple is starting to move towards sealing off the essential components of the phone from the outside elements.