Apple has announced that for the first time ever, the entire company is powered by 100% renewable energy.
What's really impressive is that this includes not just Apple's offices, but its retail stores and data centres across some 43 countries.
Included in this is of course Apple Park, the company's gigantic new circular headquarters in Cupertino, San Francisco which itself is 100% powered by renewable energy through a vast series of solar panels on its roof.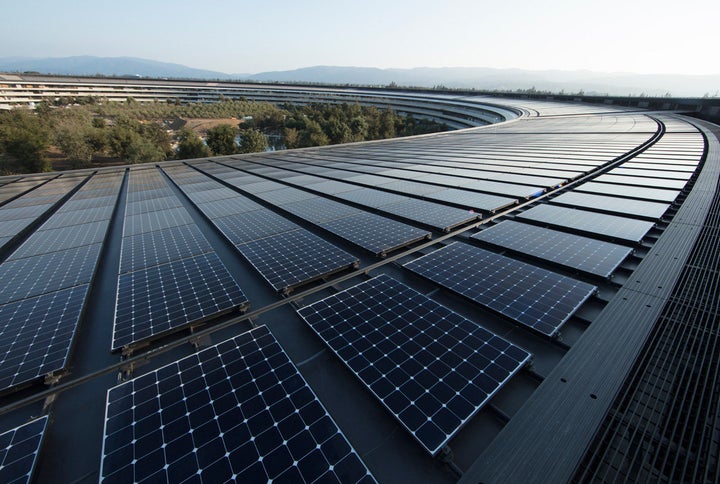 To accomplish this Apple has over 25 renewable energy projects around the globe generating some 626 megawatts of electricity. In addition the company confirms that it has 15 more projects in the pipeline which once completed will bring the total to 1.4 gigawatts.
To give you some idea of how much that is, the UK's energy requirements usually peak at around 60 gigawatts.
In addition to its own commitments, Apple has been pushing for its suppliers to also follow in its example and has also announced that 23 of its external suppliers are now also committed to become 100% powered by renewable energy.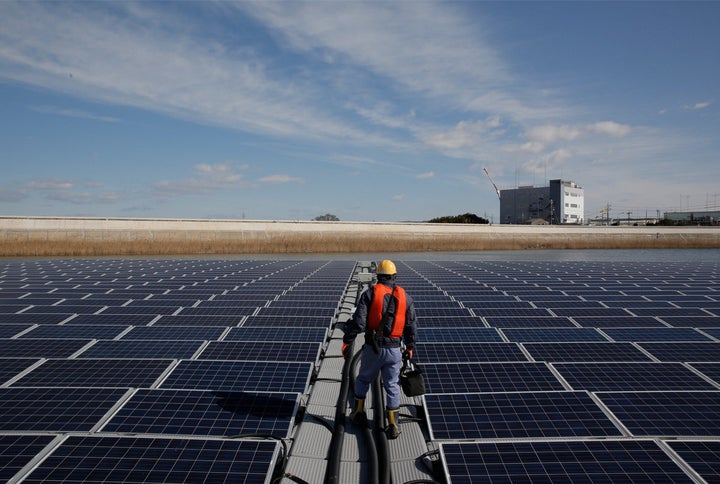 While the company's renewable energy record is certainly impressive Apple, like much of the technology industry, faces an even greater task when it comes to recycling.
In the EU, a third of all e-waste still ends up in a landfill and while some companies, including Apple, do offer comprehensive recycling policies here in the UK the biggest task ahead will be replicating that across the entire planet.