Justin Welby has praised the Muslim newsreader at the centre of a media storm after columnist Kelvin MacKenzie said her presenting coverage of the Nice terror attack was inappropriate.
The Archbishop made his views on journalist Fatima Manji's professional skills clear when he was interviewed by her the day after the article was published in The Sun..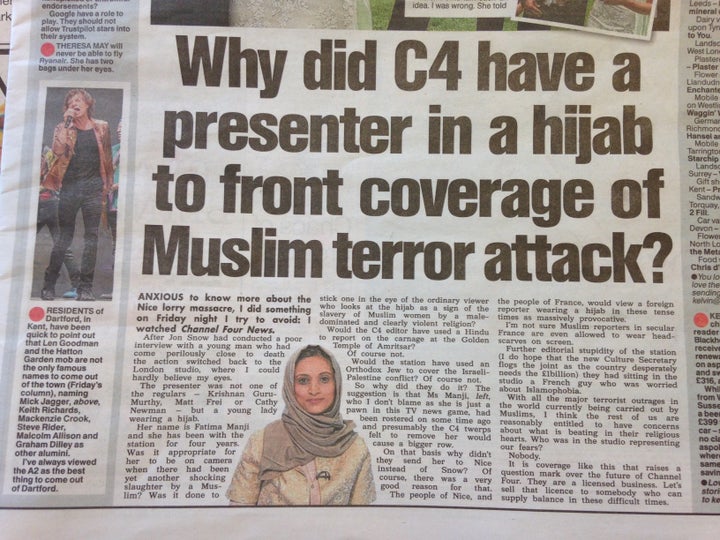 "Just been interviewed by Fatima Manji for Channel 4 News," he wrote on Twitter. "A real professional."
They added MacKenzie's column was "completely unacceptable, and arguably tantamount to inciting religious and even racial hatred".
MacKenzie came under fire for writing: "With all the major terrorist outrages in the world currently being carried out by Muslims, I think the rest of us are reasonably entitled to have concerns about what is beating in their religious hearts. Who was in the studio representing our fears?"
Hate crime hotline Tell Mama told HuffPost UK: "Mackenzie seems to believe that all Muslims are somehow at fault for the actions of terrorists and extremists.
"He uses the term 'Muslim' terror attack when the picture of the perpetrator is of a broken man who had numerous issues and who was hardly Muslim in his actions."
When approached by HuffPost UK a spokesperson for The Sun simply said: "No comment."
READ MORE:
Popular in the Community