Jeremy Hunt has said parliament could revoke Article 50 and stop Brexit if MPs reject Theresa May's Brexit deal for a third time.
The foreign secretary issued the warning to pro-Brexit Tory MPs as the prime minister travelled to Brussels to appeal to EU leaders to grant a delay to exit day.
He said cancelling Brexit was "unlikely" but said it was one outcome of the "extreme unpredictability" that would follow May's deal being voted down.
May triggered a furious backlash last night after she appeared to pit the public against parliament by accusing MPs of failing to deliver on the referendum result.
Lisa Nandy, who had been seen as one of the Labour MPs most likely to vote for May's deal, said the PM's speech was an "attack on liberal democracy itself".
Pro-EU Tory Sam Gyimah, who quit as a minister over May's deal, described the PM's remarks as "toxic".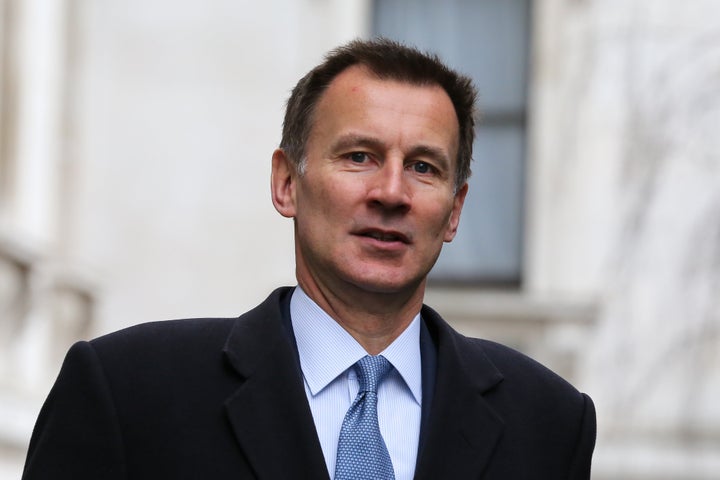 With just eight days before the UK is due to leave the EU, the prime minister will make the case in Brussels for extending the Article 50 withdrawal process to June 30.
Ahead of the meeting, European Council president Donald Tusk said a "short" delay should be possible – but only if MPs finally back her deal before the deadline day on March 29.
With fears in Brussels growing that the UK is heading for a no-deal break, he said he would not hesitate to call an emergency summit next week if that proved necessary.
In a televised address on Wednesday, May blamed MPs for failing to implement the result of the 2016 EU referendum, and told frustrated voters: "I am on your side."
While she said she would "work night and day" to secure support for her deal, her comments infuriated many of those MPs she needs to win over.
Speaking to BBC Radio 4′s Today programme this morning, Hunt said there was only "a very limited list of things could happen" if the deal is rejected.
"Parliament could vote to revoke Article 50, which is cancelling the Brexit process – I think that's highly unlikely," he said.
"There could be an EU emergency summit to offer us an extension and we don't know what the length will be and it could have some very onerous conditions – they could say, for example, 'We'll give you an extension if you have a second referendum'.
"Again, I think it's very unlikely parliament would vote for that. And then we have no-deal as the legal default on Friday.
"So the choice that we have now is one of resolving this issue or extreme unpredictability."
A petition calling for the government to revoke Article 50 crashed the official petitions website today.
More than 600,000 people have now signed the petition, which calls for support to remain in the EU, surpassing the 100,000-signature threshold needed for it to be debated in Parliament.