Following the performance, Davidson posted a ranting video titled 'Who Needs Diversity?', calling the routine "ridiculous" and "indulgent".
In the ITV documentary, which aired on Tuesday night, Ashley tells viewers that "after weeks of negotiation" Davidson had agreed to meet him for an interview.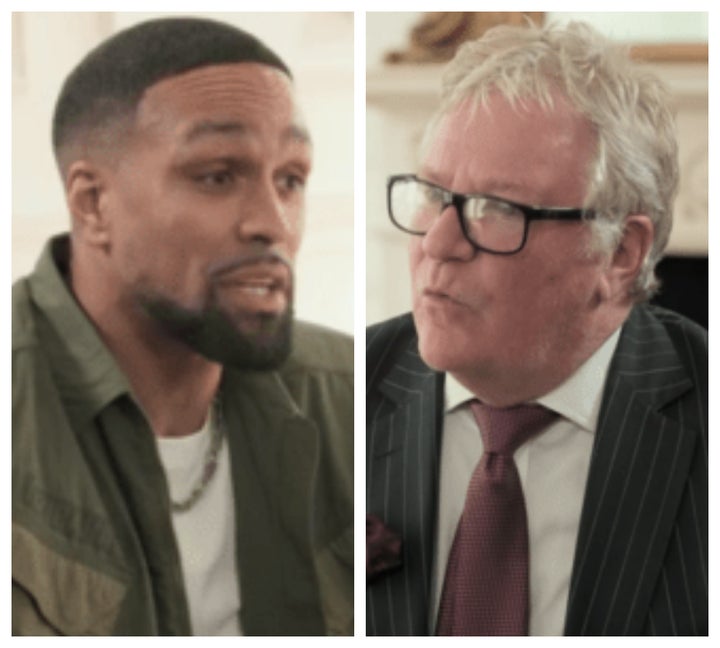 Beforehand, Ashley described some of Davidson's comments about Diversity as "disgusting" and said he wanted to have a "real, direct, honest conversation" and wanted to "challenge" Davidson's remarks.
Davidson questioned the discussion of racism and why they were there, to which Ashley said they were addressing race and what he had said about Diversity following their BGT performance.
After Davidson said he did not wish to discuss racism, Ashley said he believed what the comic had said previously was "inherently racist".
"As far as I'm concerned, that video you made about Diversity it was…it was racist in every way. Every single way," Ashley told him
However, after clashing throughout their meeting on the topic of race, Davidson removes his microphone and abruptly walks out, calling the interview a "no-win".
"Don't walk out because I'm asking you the hard questions," Ashley tells him.
"Stick to the dancing, you're brilliant," Davidson responds.
"I am disappointed because it was an opportunity for us to sit and really engage in a discussion." Ashley says.
Viewers of the doc shared their thoughts on Twitter, praising Ashley for the way he handled the heated meeting...
After Davidson had left the building, Ashley reflected on their meeting, stating that "Maybe he did the right thing".
"I've barely got into half the questions I wanted to ask him," Ashley says. "In a way, maybe he did the right thing because it was only going to get harder for him.
"I wanted to have a chat, a constructive, even if not palatable chat about racism. And he's telling me that I didn't listen. I was listening, I just didn't agree."
Ashley Banjo: Britain in Black and White is available to stream on ITV Hub.